Recently, the video of a doctor from Bengaluru went viral who is running ceaselessly on the streets while leaving his car stuck in traffic. We get to know that he was on the way to the hospital where he had to perform a crucial surgery. He ran three kilometers to reach the hospital. Read on, to know as to what happened exactly.
Dr. Govind Nandakuma is a Gastroenterologist at Manipal Hospital in Sarjapur. He was running to reach the hospital premises on time for conducting the surgery.
He said that it normally took him some 30-40 minutes to reach the hospital from his house on Cunningham road. But then it was a traffic jam that day. He checked the status of traffic on Google maps which gave results that it was to clear the stretch by some 45 minutes. The traffic was not moving also. We already know that the doctor had to perform a serious surgery for which his presence was important. Accordingly, he left his car with his driver and ran about three kilometers to the hospital.
Earlier, the Karnataka Chief Minister Basavaraj Bommai said that a decision has been made to constitute an authority to manage traffic density in Bengaluru, a city that is flooded with vehicles all over.
In a meeting with the Minister of Road Transport and Highways, the Chief Minister and the Union Minister agreed to take this matter up while taking decisions in the upcoming State Legislature.
According to a 2019 report by a Netherlands-based global provider of navigation, traffic, and map products, TomTom, Bengaluru beats 415 other cities in 57 countries to emerge on top of this list.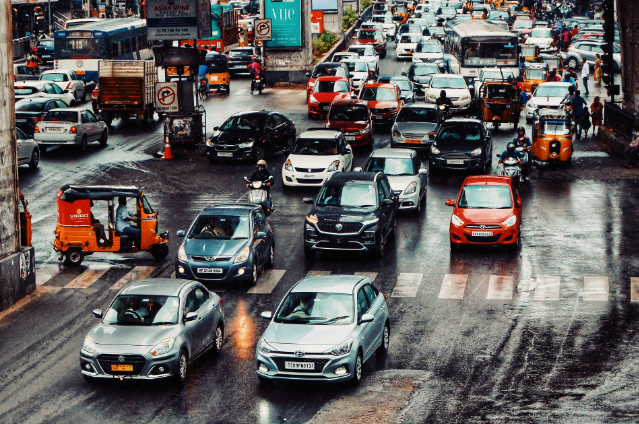 Bengaluru takes the top spot this year in this regard but almost 70% of travel time is stuck in traffic. The life tracking system indicates that there a lot of situations like traffic jams in Bengaluru.

The determined doctor ran to save the life of his patient. Rise of traffic problems has again raised the issue that, 'Is life more important than traffic or vice-versa?
Netizens have appreciated him for his swift action and resolution. Deserves huge respect for the commitment exhibited.
Subsequently, Nandakumar's team was set for the surgery and as soon as he reached that he changed into a surgical attire and performed the surgery successfully.
In short, the traffic situation in Bengaluru has become worse with the water-logging caused by the floods.
Nandakumar's professionalism and timely action are inspirational.
. . .
References: