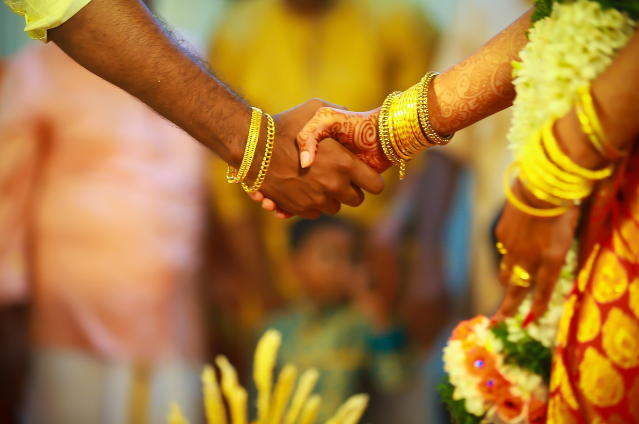 The UNFPA-UNICEF Global Programme to End Child Marriage team is on a visit to India to witness state interventions which have helped reduce the instances of child marriage.

What is the Situation of Child Marriage in the World?
According to data from UNICEF, the total number of girls married in childhood stands at 12 million per year. Around 10 billion children could become child brides as a result of the pandemic.
Although, the risk for early marriage of girls has reduced but the positive curve is uneven.
The repercussions of child marriage are the violation of a child's rights also resulting in infant and maternal deaths.
Children born to adolescent mothers have a greater possibility of seeing stunted growth and low weight.
Where does India stand?
In India, child marriage reduced from 47.4% in 2005-06 to 26.8% in 2015-16, registering a decline of 21% in instances of child marriage. In the last five years, the figure states a decline to 23% which is moreover uneven.
Among the bigger states, West Bengal and Bihar have the highest prevalence of girl-child marriage. States with larger proportion of child marriage have a higher prevalence of child marriage. There are some states which have now declined the factors of child marriage.
What laws and policy interventions are available?
Legislations: The Prohibition of Child Marriage Act, 2006, and the Protection of Child from Sexual Offences Act, 2012, aimed at protecting children from violation of rights.
The government keeps on amending personal laws to stop the practice of child marriage.
A Parliamentary Committee is weighing the pros and cons of raising the age of marriage for women to 21.
The government has introduced a helpline ( 1098 ) which extends 24×7 telephone emergency outreach services for children in distress.
The National Commission for Protection of Child Rights (NCPCR) undertakes several programmes on the issues of child marriage.
Awareness should be increased on matters of child marriage.
What needs to be done?
A lot more needs to be done on factors closely linked to child marriage, including, eradication of poverty, better education, and removing social inequalities.
An all-pronged approach to ensure the implementation and review of child laws in India.
Marriage brings along with itself a huge responsibility. Handing down this in such tender hands shall always result in disastrous consequences. India can't seek to secure it's development unless adequate measures are taken to reform the social order.
. . .
References:
iasparliament.com
www.thehindu.com
indiaexpress.com