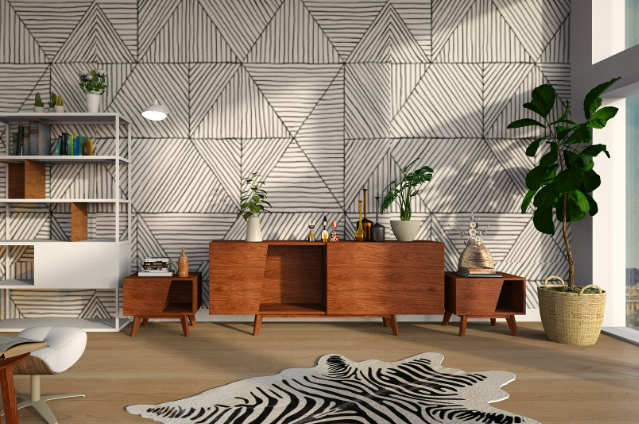 Recently, a Bengaluru-based couple (Satish and Dharitri) has been much into the spotlight on account of building up a sustainable house and letting their house breathe.

Satish who is a designer by profession always wanted authenticity and rawness in his house. The couple wanted a humble house to live in.
The couple consulted AR Sathya Prakash Varanashi, an expert in eco-friendly and cost-effective housing. Ecological houses should be designed for nature, with nature, and of nature. All these approaches should be well thought in a construction.
This Bengaluru-based residence was built by skilled labours and local artisans. The plans show off the synthesis of curved lines inspired by nature and straight lines. It began with an arch foundation which is a costlier affair as it is seldom practiced in construction. Granite stoned stairs and teak wood door enhances the entrance of the house.
Specially ordered Athangudi tiles make up the lining room while elevating the traditional spirits at the place. The clay blocks used in the house stand against the hot weather of summer. The effect of it is that the temperature is 10-12°C less than the temperatures prevailing outside.
The partition between the bedrooms, kitchen, and toilets is made by mud blocks for thermal insulation.
Pinewood and steel make up the opening staircase to give it an attractive profile. The rooms are fitted with tall corner windows, a feature enhancing air and lights in the indoors. Kota stones cover the bedroom floor. The use of clay and mud pots in the structure will reduce the construction cost. The cost was up to 15% less than a conventional house. The balcony on the first floor becomes an extension of the family room separated by a door.
Homes are meant to be a haven from the hustle and bustle of everyday life. The design and construction should be eco-friendly to promote sustainable development as the most fundamental requirement that everyone seeks in a home is peace and tranquility. Rapid industrialisation and urbanization have brought alarming changes in the system. As global warming is on rise, the need to invest in smarter and eco-friendly lifestyle choices has become imperative.
'Sustainable development is the masterful balance of meeting our own needs without jeopardizing future generations ability to do the same.' - Anonymous.
. . .
References: