The term 'Sports' is nothing but the shortening of the word 'desport', originally a French term, carrying the meaning 'leisure'. Sports indeed refers to the 'pastime' for recreational, amusement and is also related to 'competition', and can be a merger of all the types for which it is played. It is played under certain norms and regulations. Some people take it as an activity to exercise their physical self and some take it as an opportunity to enhance their skills. Sports are universal; as some or other sports definitely attract some degree of intrinsic interest of everyone in this world. Sports help the people to relive the people of their burden and stress. It acts as an escape from the real world problems. They also attract cohesion as sports have the capability to unite the 'global world' in a common chord. National or International sports have been and are a symbol of 'prestige' for the country. Hence, sports should be given the due respect, which has been overlooked from a long time. Still, this very 'universal thing' is also confronting several 'obstructions' in this world.

Sports in it's basis tenets is an activity to amuse yourself and is an universal activity, open to all. Hence, the society shall not associate any particular type of sport to be linked with any gender stereotype. Most commonly witnessed is, Badminton, which is often associated as girl's sport. Activities like Wrestling, Cricket & Karate, and many more are often associated as sports of the male. Association of sports with gender is also an example of 'gender biasness' in these fields. Society has some preconceived notions that girls are naturally weak and are not capable of performing well in sports. Although there are 'sports' which are restricted to a particular gender, but that shouldn't be presumed for the general framework. Developed nations are a way ahead in developing the sports skills and facilities for girls. Unfortunately, the International Olympic Committee has not recognized many female sports as 'Olympic Sports'. The revamping of this facet is going to help the world push towards the ideas of 'Feminism and Women Empowerment'.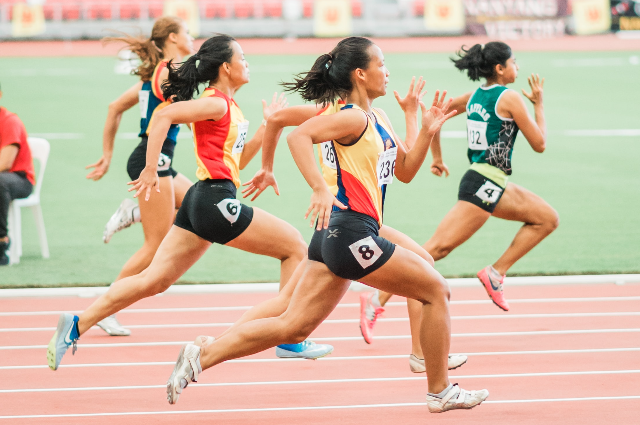 In the wake of modernity, sports should be universally recognized as a profession. It is a lucrative career option if anybody has some or the other interest in the 'expertise' of any sport. Sports as a career option is not much acclaimed in societies, hence, a reform is required in this direction itself. Only, a few Institutions incorporate subjects like 'Physical Education or Sports' in their academic curriculum. Similarly, Games or Sports Period is also not well equipped in the schooling model. Even if it is there, it is substituted by some teachers to complete their syllabus. Sports also offer a plethora of opportunities for everybody. Many professional fields associated with sports are Sports Journalism, Sports Management & Sports Photographer. Sports to be chosen as a 'professional' is also not well encouraged in the families. Also because, the profession associated with sports is highly expensive, not affordable by everybody. Many sportsmen have their background, in which they weren't allowed to choose this as their career. The film, MS Dhoni: The Untold Story is an exemplary of the same idea. Better late than never, many national and international institutions are working to drift from the conventional ideology and recognize ' sports ' as a profession. Sports Institutions, coaches, skill management & training needs emphasis and attention.

Sports, unfortunately, has been victimised by 'illegal' practices (such as match fixing, violence, bribery of players & use of steroids or drugs, etc). Contrivance of sports events is also happening across the globe. Sport accidents and crimes are also associated with this negative facet. Sports must always be recognized as 'recreational activity', in a competition, that too. There have been numerous circumstances in which 'competition' within sports shapens into a 'conflict'. This negative development shall be restrained always, to promote a healthy and fair competition within 'sports'. Generally, it has been seen, that the party losing the competition, never accepts it, and gets into heated debates with the party scoring the 'triumph'. Failures must be accepted and must always be treated as a stepping stone to success. An ethical playing of sports on either of the sides is mandatory. Sense of respect and integrity and are the key essentials to negate the growth of such practices. 'Coveting the victory in sports shall never override the principles and ethics associated with any sport'. The sports players should incorporate 'fair play and justice' to complement the development of sport.
'Awareness' regarding sports and it's activities are not considered important always. It is well appraised by it's admirers. The fitness of sportsperson is as much important but it always creates a deterrent factor for many people to take a back seat in the development of sports. Physical fitness is also lacking by participants, as their physical well-being has not been well adapted to physical activities and exercise. Institutions for 'Skill training and Development' are the need of the hour. 29th August & 6th April, each year is celebrated as 'National Sports Day of India' & 'World Sports Day' respectively. This is my personal conviction, that these important dates must be oblivious for many. Developmental programmes for sports to provide impetus to sports are also much required. Sports definitely improves the energy level, attitude of players. It helps in developing a fit and healthy physical body. It has been said, 'A healthy mind dwells in a strong body, so play sports! The humongous burden of the academic curriculum is desisting the students to play outdoors, thus, undermining the growth of both the physical and mental well being. The pandemic too has affected the sports sector to prosper and flourish as the people were vulnerably masked in their homes, distanced from the outdoor space, unable to enjoy sports.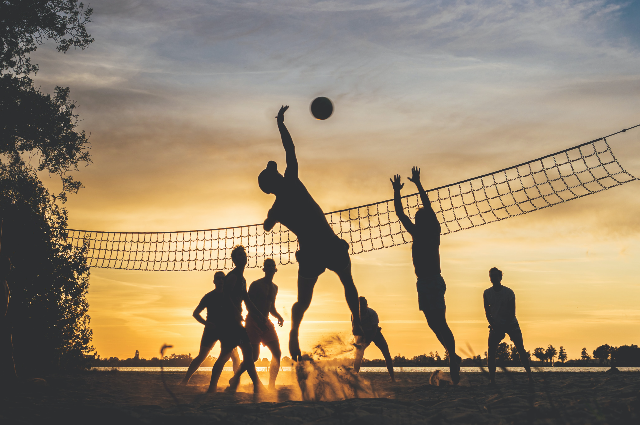 The development of sports has also been eclipsed by racial discrimination between various teams, such as Americans and Africans. Harry Edwards says, 'Black athletes have always been at the forefront of the struggle against racial discrimination'. The dark-skinned complexioned sportsperson's confidence and spirit are always deterred by the white people. Racial discrimination is widely a noticed feature in the 'National Basketball Association'.

Both 'Plato' & 'Aristotle' too has stressed on the importance of sport. Sports is not well acclaimed in public life. It is still striving to become an 'independent discipline'. History of Sports is as old as the history of humankind. It has cultural, religious, and physical significance associated with it. It has faced several obstructions, but, it has always found a way to get through them. Sports require attitude to desire, as it has been said, Sports shall always be played with passion. The desire to improve in this field is also everlasting as it's keeps the sportsperson always working. It is a very dynamic affair. Sports shouldn't be considered primarily as an activity for amusement or enjoyment, rather it is a compulsory affair for everybody's overall development. Sports, when are played with dedicated efforts, the spirit of motivation are bound to attract triumph. Despite the obstructions faced by every sport, the sustainability of every sport type is of paramount importance, in any time era. We need to re-visit 'Sports' to perceive it.

. . .