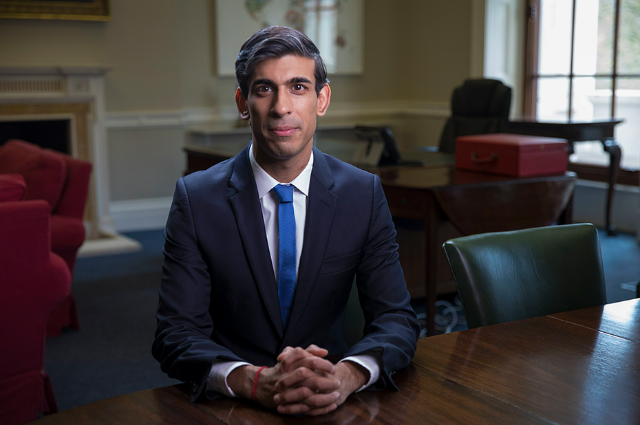 Rishi Sunak will take charge as Britain's first Indian-origin Prime Minister after a meeting with King Charles III, the official monarch.

He has been elected as the new leader of the Conservative Party in a historic leadership run.
Outgoing Prime Minister Liz Truss will chair her final Cabinet meeting at 10 Drowning Street before she makes her way to Buckingham Palace to formally tender her resignation to the monarch.
Thereafter, Sunak will arrive at the palace for his meeting with the King, who will formally appoint him as the UK's new Prime Minister.
Sunak expresses his first address as Prime-Minister,
'The United Kingdom is a great country, but there is no doubt we face a profound economic challenge.'
'We need stability and unity and I will make it my utmost priority to bring our party and our country together.'
He says that that is the only way we will overcome the challenges we face and build a better, more prosperous future for our children and our grandchildren.
'I pledge that I will serve you with integrity and humility and I will work day in and day out to deliver for the British people,' Sunak said.
He is the UK's first Prime Minister of South Asian heritage and the youngest for more than 200 years. His victory on Diwali has resonated among the Indian diaspora groups across the UK, who have described it as a 'historic moment' in British social history.
The setting up of Rishi Sunak as Prime Minister of United Kingdom tells a lot about as to where we have come from and where we are going in the future.
Rishi Sunak as he takes on the responsibilities of leadership asks the countrymen to join him at this time of difficulty and uncertainity.
Anyway, he now faces the enormous challenge of steering the UK economy through massive inflationary turbulence and also uniting the different wings of a divided Conservative Party. The world leaders welcome Rishi Sunak as the new Prime Minister of United Kingdom.
The country that colonised the Indians is now set to be ruled by a person of Indian origin. In this context, the quote from Karl Marx comes into limelight,

'History repeats itself first as a tragedy, second as farce.'
. . .
Reference:-
livemint.com
telegraph.co.uk
in.investing.com
timesofindia.com