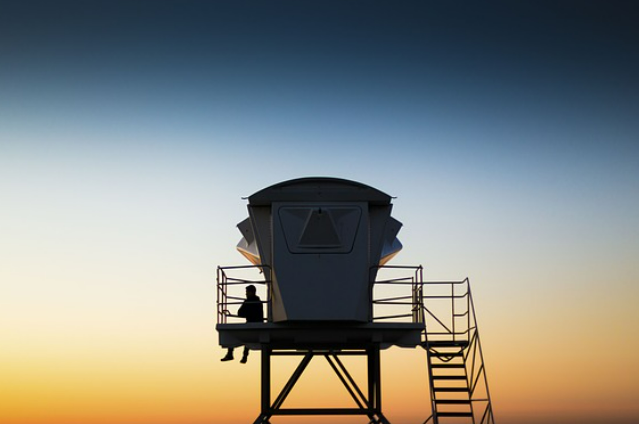 Recently, the story of Mahendrasinh Zala from Gujarat has been trending all over on Twitter. He has been doing rainwater harvesting for over 10 years despite being 90% blind.

Way back in 1992, Rajkot-based Mahindrasinh Zala was struck by a shot amidst a volley-ball game which detached his retinas causing him to lose 90% of his vision. After six surgeries still his vision didn't return.
He says, 'Maybe this is what was written in my destiny that whatever I do, I have to work with only 10% of my vision.'
Now, this 60-years old ex-ITI employee has found another passion to direct his energies toward - Rainwater harvesting.
For over 10 years, he has been saving the water that flows through his building every monsoon. He collects water during the monsoon and directs it through the pipes installed there by him. He is aided in this task by his family members as well.
To elaborate it all, there are in total seven tanks installed by him for this purpose. Once the 3,000-liter second-floor terrace tank fills, the water that overflows goes to two 1,000-liter tanks on the first-floor terrace through pipes. The excess water from there is directed through a pipe to the ground floor. The parking area also has another tank which stores some thousand liters of water. There are filter tanks too which ensure that the water is clean and usable.
Zala says that he saves almost a total of 1 lakh liters of water every year which is used throughout the year. This saved water meets the needs of the entire household. For instance, one hour of rain leads to them using the saved water for three days. The water is used to wash clothes and vessels, to shower, water plants, everything. Wherever water is required in the household that water can be used for routine activities. Even when it doesn't rain, the saved water sustains the house for about 20 days. This also saves electricity as they don't have to put on the water motor each time.
Being a mechanical engineer, Zala designed the whole idea for the project. He used that very knowledge to make sure that the maximum amount of water was stored without getting wasted.
Zala's project was an inspiration derived from the rising water scarcity issues. He says that water must be saved for the next generation too. He regards that just as money is saved for future purposes, similarly, water should be harvested for future use.
Zala despite being a tenant has not thought of owning a place rather he invested a sum of twenty-five thousand for this project. Recognizing his efforts, in 2021, the Jal Shakti Department honored him with the title 'water hero' and he is due to receive some ten thousand as a reward. He says that he will use the reward money for expanding his rainwater harvesting project. Zala calls rainwater harvesting as the need of the hour of every family.
The process is not so an economical affair too. His family is immensely proud of the work he's doing. People from the colony and from the city also inquire about and praise his work. Some people have got inspired to take up the project.
If Zala who has done this project with 90% of his vision lost, we all are healthy enough to take it up. Zala doesn't do it for fame but his work has altogether given him the applaused recognition.
If people start harvesting water, the world will come closer to mitigating the oncoming water crisis.
'Rainwater harvesting is much better than unnecessary water wasting.' - Anonymous.
. . .
References: