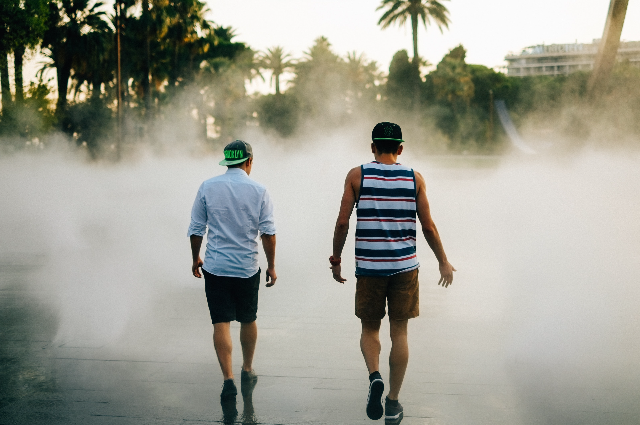 Ted Griffin is my best friend, I will always love him even if he is a fat piece of shit and is kind of a loner, he is ugly and fat as a pig, On an eighth-grade field trip I hit Norma Cole, Why?, cause she was a pain in the ass kept irritating me with her bubble shooters a fancy one, why am I saying you this? Because I wanted to say how I met the fat pig TED, I hit her and she cried nothing unusual, but our ted here got a feeling that it was his moment to shine and show this ungrateful world of his that he was not a loser, But god had thought otherwise as ted ran he slipped right into the puddles made from yesterday and was soaked in brown. Everyone started laughing everyone expect me, I wanted to help that miserable fat kid up and Norma was now laughing her ass off and then she and her fancy friends started shouting pig, the poor little guy I could see those eyes the desperate ones looking for love and some recognition in this cruel world. Why did I ever help a fat loser like him because I felt sad for the poor boy?
Ever since he started following me wherever I have gone he was always there I could see he was quite thankful to me, When we all graduated tenth grade he bought me a pack of smokers and invited me to drink a bottle of beer which he had stolen from his pops, never knew he had the guts to actually talk to a person, and in this drinking session, me and him actually were happy and we shared some of our experiences but mostly me, he was kind of quiet all the time, I liked him now he was cool, in those fat pig skin of his laid a chill and popular version of himself. He mostly sat at home doing nothing, watching the late-night shows with his dad and diet coke on his right hand and large potato chips on his other. We started hanging out and became friends, no one at campus believed that Ted was actually my friend, Why? Because he was fat and I was not. Bet I look way cooler than him but it was no reason to treat him like a pig. In the end, people started calling me shit too, they probably were jealous of me and the fame ted was gaining. He was popular but still the same old Ted, it was twelfth grade, we did crazy stuff the past years, and now it was our last year together, we wanted to have fun and dance and have the girls to ourselves, it's not like I didn't have any girlfriends I mean there was Madison from the church we were dating for a couple of months and later she dumped me for hanging out with the pig. She said it was either him or her.
Ted even got bad treatment in the streets he was called names by the rich kids. And I stood for him as usual, and told him to man up, even took him to the gym he felt good for two months and later gave up on the dream of being a fit person. And the day finally arrived when we had to depart and go different ways, I was going back to my hometown and Ted was going to college. Will I ever be seeing him again, Only god knows. I went to the church one last time, where I met Madison had felt sad, really sad all the things we could've done. I took my leave from the memories of my past, my childhood everything I have done in this place and mostly I felt bad for Ted, He was going to be lonely again. I prayed to the gods, to look after him. Ted Griffin gave me a bottle cap, it was from the day we met. And I went home.
It was a year later that I got an email from Ted, saying he was studying at Rutgers University-New Brunswick and was glad to hear that he had gotten a friend Carl Preston, he also wrote not to worry and that I was the only best friend he had. I was overjoyed to hear this and after this encounter, we had a few sessions in the night where we exchanged gossip and weird stuff in our college, This became a usual thing and we also talked about hot girls and the types of boozes to drink. In 2009 Ted had talked about how he was into men more and was confused about his sexuality and that his roommate Carl was getting pretty annoying, he even suggested to drop out of college and go work in some coffee shop. I never thought Ted was gay, I mean he liked girls back when we were together. He said his parents were scared, not ashamed but were scared. Ted also said he had been having these feelings at the start of his college days. Later his father has accepted him but his mother was sad and embarrassed about his sexuality. Ted even found a boyfriend also said that they have been secretly hooking up in their dorms.
One day Ted was scared about some guy who have captured a video about him and his boyfriend hooking up and have posted it online, I felt bad about the matter and said nothing. I have not been receiving any messages from him for a few weeks and on a fine day when my brother's marriage was fixed, he finally emailed me. He has been feeling a lot of stress and is not feeling good. He later said that he wanted to suicide and no longer wanted a part in this mess, at that moment I had no idea and on 2010 September 22 Ted Griffin was found dead on the Hudson River and was said to have jumped from the George Washington Bridge, I was shocked to hear his suicide and later it was known that he was cyberbullied and that it was the cause of the suicide. It was later that I found out Carl Preston and His hall mate Sally Wei have been recording Ted and his boyfriend hooking up several times to see if he was gay and have also posted it online.
Carl and Sally were each charged with two counts of invasion of privacy. On May 6, 2011, Wei entered a plea agreement allowing her to avoid prosecution in exchange for her testimony against Carl, 300 hours of community service, counseling, and classes on dealing with people of alternative lifestyles.
On March 16, 2012, Carl was convicted on all 15 counts for his role in the webcam spying incidents. On May 21, 2012, Carl was sentenced to 30 days in jail, 3 years' probation, 300 hours of community service, a $10,000 fine, and counseling on cyberbullying and alternative lifestyles. Both the prosecutors and Carl filed separate appeals. On June 18, 2012, Carl was released from jail after 20 days of his sentence. In the end, I went to Ted's parents' house talked to them and tried my best to make them feel good, but they grieved, as all parents grieve for their children who have been lost and I walked out of there and starred into the blue.
. . .