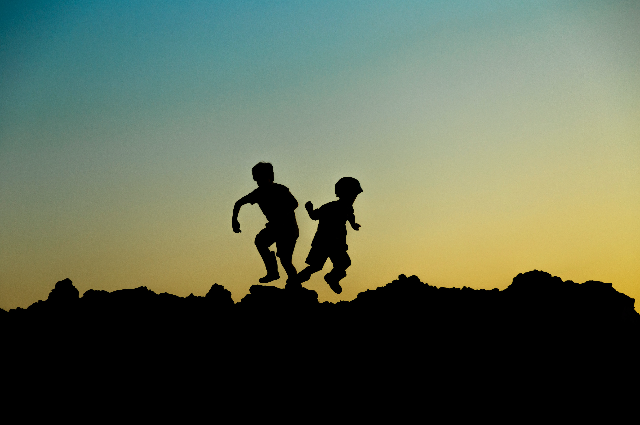 In the field of the overall development of a child, sports are considered to be a powerful and influential tool. Sports can promote in a child's well-being from intrinsic values of teamwork and fair plan to equal opportunities for boys and girls. In countries like the US, sports are particularly associated with education. Apropos, colleges and universities experience in the US institutes, they offer several classes, programs, and even athlete scholarships to promote sports among the students in their country because sports play a dominant role as an important component of both the individuals and social-economic development of a country as a whole. Apart from this, sports are a compelling tool for promoting peace also, as international events like Olympics, World Cup, and Championships evoke high nationalistic passions of its people towards their countries along with providing a platform for patriotic peace, tolerance, and understanding.

These kinds of events bring nations together under one roof regardless of their nationalities, caste, race, sex, and religion where everyone is considered as one and equal. Sports have provided several advantages in addition to the contribution of global peace and it is emerging as a booming economy for the nations as well.
But seemingly, in countries like India sports have been given much preference, neither in education nor in the actual promotion. I don't want to encompass cricket in this affair because Indians are head over heels for this discrete sport. After all, since childhood, it is a part of their lives. Once in a lifetime, an Indian must have at least clasped a bat in hand and swung it by hitting the ball. But have you ever seen any Indian saying? "Oh, I loved yesterday's Sledge Hockey tournament" or "have you seen, how the chaser tagged the defenders on their side of the field in yesterday's kho-kho game"? Instead, hearing scores runs, fours, sixes, and controversy related to a wide range of sponsors and advertisements of cricketers are normal to be heard. Cricket is undoubtedly an excessively publicized sport in India and its vogue is obliterating other traditional and non-traditional sports like kho-kho and kabaddi that is leading to a loss of true potential and India's substandard performance in international arenas.
Despite the above-mentioned certitudes, the ecosystem of sports is of poor quality in the country. The lack of world-class infrastructure and the lacking support from the government is discerned in the mediocre performance of Indian athletes in paramount international events like the Olympics. Due to inferior quality training equipment, lack of funds and facilities, and inadequate support from the sporting federations, the country is lagging behind in other crucial sports. Frequently, athletes have been let down, when they ask for the government's help and support and that's why at every Olympic Games, rivals China and Russia walk away with multiple gold medals and India comes well below in terms of competition and gaining medals.

Besides that, the schooling culture in India also doesn't foster sports in their general education system as they focus more on academics. In Indian schools, sports are considered a distraction from endorsed academic and professional pursuits. But there's not any doubt that sports keep you active through physical activity and sport has many benefits for the body from physical to mental well-being.
A student should be physically and emotionally healthy and stay focused to perform well in their academics and including sports activities in the study, a curriculum can help them to achieve their goals profoundly. Academic success and sports together form a strong foundation that helps students become talented and smart individuals and that's why superpower nations like the USA have taken sports as an important subject in an academic curriculum. And therefore, A Gallup study of college graduates found that former athletes were more likely to be thriving in life after graduation, largely due to the support systems their sports team provided for them.
In conclusion, India should also add sports chapters in their academic curriculum and approach physical education in both schools and universities as obligatory to enhance discipline among the students and to teach them efficient use of time, teamwork, and cooperation for the growth of an individual as well as the advanced economic growth of a country.
. . .