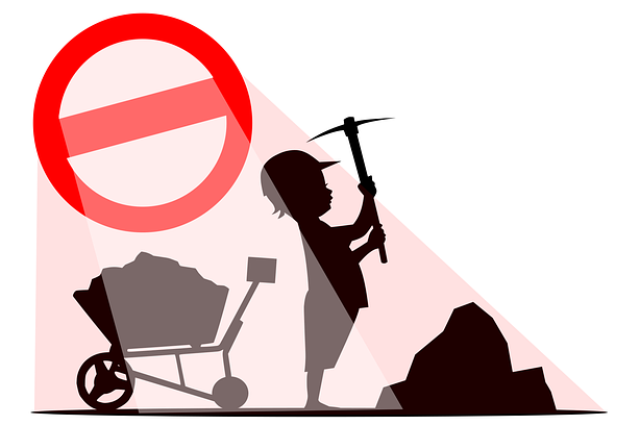 With a population of 138 crore Indians, almost 27% of which is in the age group of 0-14 years, India talks significantly rarely about the legal rights of children. It is not a new topic. For years we have heard about the exploitation that children go through and how little is done to take action against the same. Even with persisting awareness about what this population faces, very few people actually take action against it. Let us first talk about these problems.

WHAT MANY CHILDREN IN INDIA GO THROUGH
Childhood is a gift from society to children. Everyone is a child, but not everyone has a childhood. For the unfortunate, it is snatched away by the norms or barbarian behavior of the authoritative and powerful. The exploitation of children has been a controversial issue for a very long time. The exploitation I talk about is not just in terms of work, but also regarding their social and emotional exploitation.
Child labor is a massive issue in India. Employing children under the age of 14 for unpaid or paid jobs in both rural and urban areas is an enraging practice. In 2011, India recorded a total of 10.1 million child laborers in the country. This shocking number has decreased but we have not gone far down from it. Most of the child labor in the country is unaccounted for. Families, mostly in rural areas, have a common and normalized practice of making their children work in lieu of their education and social life.

This brings me to the second issue for which our country has lost face. There are almost 35 million children in the age group of 9-14 years that do not go to school. Illiteracy among children, especially girls, is a prominent issue. 53% of girls in the age group of 9-14 years are not educated. It is shocking that in a country with 14 lakh schools, a high percentage of the children are illiterate. This stems from various factors like their involvement in child labor, the poor economic status of their families, or even child marriage in some cases.
India is home to the largest number of child brides in the world. Each year, 1.5 million girls under the age of 18 are married off to men who are, in most cases, older than them. This practice is most prevalent in rural areas. Even though there has been a decline in the number, it is recorded that 16% of girls in the age group of 14-19 years are currently married. This is still a huge percentage of children engaged in this horridly backward practice.

Another equally revolting issue that children; not only in India but all around the world, often face is sexual abuse. India is the leading country with the most number of child sexual abuse cases. According to a report by Interpol, between 2017 and 2020, India recorded over 2.4 million instances of child sexual abuse that were reported online. This number is surely horrifying. These issues are commonly talked about but people don't do much. The legal system in India is doing its best in taking a step against them and making the lives of children better.
RIGHTS AND ACTS PREVENTING EXPLOITATION OF CHILDREN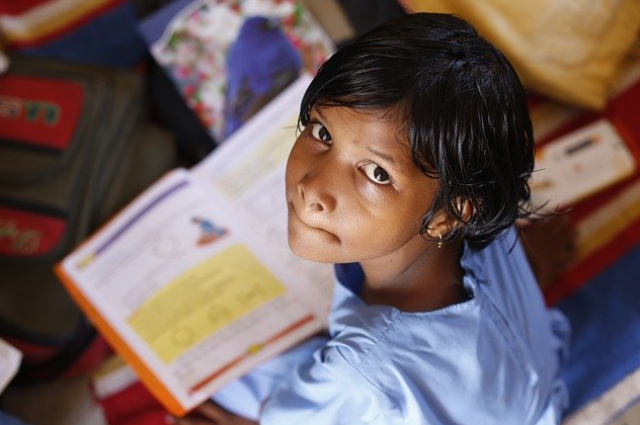 The Right To Education (RTE) Act, 2009:
The parliament of India enacted the Right To Education Act on August 4, 2009. This Act is also known as The Right of Children to Free and Compulsory Education Act. It talks about the importance of education among children in the age group of 6-14 years. Article 21a of the Indian Constitution makes it the responsibility of the government to ensure enrollment and attendance of children in schools.
It even states that some seats in private schools are reserved for children which are later reimbursed by the state government. This has been one of the most impactful aspects of the RTE Act. This Act was implemented by a 14-member National Advisory Council (NAC) set up by the MHRD. The RTE Act was a necessity in India and for the past 13 years, it has helped improve the situation of child illiteracy a lot.
The enrollment of children in upper primary sections of schools increased by 19.4% between the years 2009 and 2016. Another thing that was improved by this act was the student-teacher ratio. Along with this, the improvement of infrastructure in schools such as ramps for wheelchair-bound students and quality drinking water was a great addition to the schooling system.
The Child Labour (Prohibition and Regulation) Act, 1986: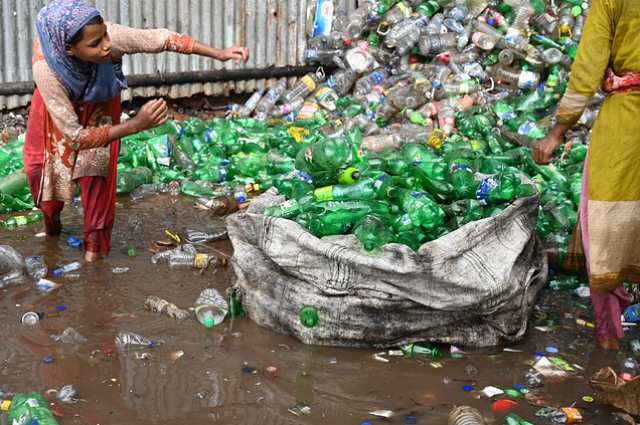 There have been multiple laws that have been established to eradicate the problem of child labor in India. Various acts like the Minimum Wages Act of 1948, the Plantation Labor Act of 1951, and the Indian Factories Act of 1948 have aimed to tackle this issue. Here, I talk about one such Act. The Child Labour Prohibition and Regulation Act were passed by the parliament and first came into effect on December 23, 1986. Further amendments were made to it till 2016.

Under this, it is prohibited to employ children who have not completed their fourteenth year, in some specified occupations or professions. There is a list of selected professions where children below the age of 14 can strictly not be employed. For the occupations that do allow their employment, proper and appropriate working conditions need to be maintained. This Act not only restricts the employment of children but also takes the offender into account. Any person who engages in forceful or bonded employment of children under 14 years of age is eligible for a valid prison term as a criminal punishment.
The Prohibition of Child Marriage Act, 2005:
Child marriage had been a prevalent practice in India for a very long time. It was curtailed a little when the Prohibition of Child Marriage Act came into action on March 1, 2005. The enactment of this act provided solace to a majority of underage girls. Though we can't say that the number of child marriages in India has gone down greatly, the situation has improved a lot. It strictly prohibits the practice and classifies it as a criminal offense.
For the marriages already solemnized before the enactment of the act, it gives a complete right to both parties to declare it null and void if either partner was a child at the time of marriage. This has provided a silver lining for so many underage children stuck in this unethical practice. This practice is deeply rooted in the Indian mindset, especially in rural areas. There is a long way to go before we can fully eradicate it.
The Protection of Children from Sexual Offences Act, 2012:
With almost one in every two children in India being a victim of sexual assault, rights and rules against it are a must. The Protection of Children from Sexual Offences Act, often abbreviated as the POCSO Act, was enacted on November 14, 2012. This Act generalizes and neutralizes gender for the legal framework and proceedings available for sexual abuse. It states that sexual abuse towards children of any gender should be reported as soon as one gets knowledge of the same.
If there is someone who has knowledge about any kind of sexual abuse against a minor and fails to report it, they will be punishable under this Act. The reporting may or may not disclose all information about the victim. Under section 23 of the POCSO Act, it is not mandatory to disclose the details of the victim, and they can stay confidential. This essential law to protect children in the country is very important in current times.
HOW FAR HAS INDIA COME IN THIS LEGAL JOURNEY
When we look at the state of our country around 15-20 years ago, we can notice a change in the scenario of child exploitation and abuse. At that time, crimes against children like kidnapping, underage marriages, and bonded labor were very common things. The situation has improved in the last 20 years only because it was around this time that these legal rights were established. Taking action against something so deep-rooted in society takes a lot of time. Change occurs slowly.
The laws, rights, and acts that the Indian legal system has implemented in the country act as initial steps for making the necessary changes. Although we have a long way to go as a country, we can still say that our legal system has done a decent job in maintaining a little more peace than we used to have around here.
. . .