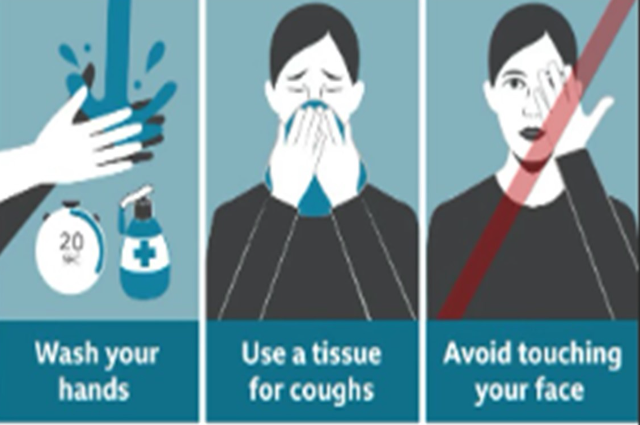 (a) Introduction :-
Second wave of covid 19 has shattered us internally and externally. everyone was facing shortage of oxygen cylinders as well as beds, ventilators St hospitals, death rates were increasing consistantly without a fall. some symptoms are easily detectable in RT-PCR test and antigen test while on the other hand some are invisible, hence inspite of corona negative report, they turn to be positive and spread this deadly virus like fire in a jungle.

(b) Symptoms of Covid-19:-
(1) Heache,
(2) Fever,
(3) Eye Pain,
(4) Throat Pain/ irritation,
(5) Back and full body pain,
(6) Loose motion,
(7) Breathing Problem
(8) Many more new symptoms.
(c) Essential points to be noted for saving yourself from deadly virus (Corona virus) :-
(1) Wash your hands frequently with dettol, lifeboy,
(2) Wear Mask (N-95) every where, even you are at home please wear
(3) Sanitize properly and frequently
(4) Take Vitamin C, Zinc tablet frequently
(5) Take B. Complex syrup, cough syrup
(6) Take steam twice a day
(7) use tablet with inhaler designed for asthmatic patients (7)Fever medicine Dolo, PCM etc.
(d) Vaccination is Mandatory for mitigating the risk of corona :-
Largest vaccine drive has been starts from 16 January 2021,where the front line workers takes their first dose of corona vaccine ,then old aged group takes their dose, then 45+,now 18+ is in process. The main target of government is to give a both doses of vaccination to each and every citizens living in Urban, Semi Urban and Rural one, the national song of Rashtriya Tikakaran mahaabhiyan is :-"Sabko tika lgwana hai, corona ko harana hai"
(e) Conclusion :-
At the end an individual likes to state that the third wave of corona has already entered into our nation targeting the kids age group and it's impact would be seen from the month of august to November, The new strain of this virus is Delta ,lambada and many more .Our population starts rumoring on roads with out mask as they think that corona has gone but it will come back with a most dangerous face, Tries to. Escape urself from this virus by strictly following the guidelines and protocols of covid 19 given by central govt .
"Stay Home, Stay Safe "
"Jaan hai toh Jahaan hai"