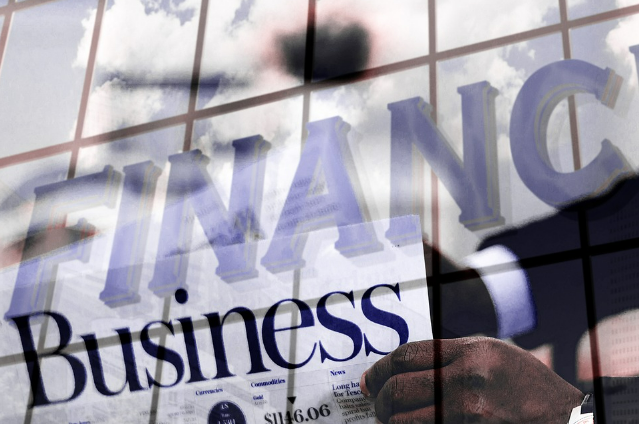 I used this notation as heading because from my childhood I know this phrase and we often use it but hardly understand the depths of business in the real sense. I know many viewers are not interested in business but want to be called an entrepreneur without knowing its value in terms of personality and mentality.

Nowadays, I used to listen to many of youth-interest going towards doing small business as their own start-ups. But do they know what risk it has or what strategy they need to plan ?? It's really very funny to think about that businessman always saying "it's none of your business" to mostly everyone they forgot that in business everyone is equally important including strangers also sometimes they play the role of your goodwill and sometimes those strangers play the role of your customers. So basically it's everyone's business to think twice before saying anything in front of anyone because everyone contributes to everyone's business here I want to say about public relationships. This is the most problematic thing I know from newcomer to business tycoons.
We know a few named and famous personalities who are our youth inspiration in the world of business likewise Dhirubhai Ambani, Anil Ambani, Mukesh Ambani, Ratan Tata, Aditya Birla, Elon musk, Steve Jobs, Mark Zuckerberg, they are those personalities you can't skip them so easily even who are not interested in doing business they also influenced for these personalities. We mostly say as tagline "Government for the people, of the people, by the people " but I used to think actually businesses are for the people, of the people, and by the people, it just matters to understand just people decide whose government going to win by voting, in the same manner, we decide whose product we use, we satisfied, and we publicize its growth from mouth to mouth publicity and behind the screen beyond that company we the common people flourishing and making someone business tycoon in every 5 years to decades. Even who doing nothing basically unemployed they making Mark Zuckerberg rich by using social media platforms.
Now I would draw your attention towards the technically ethical problems which businessman has to deal with from whom we are aware or not. First of all, I know everyone knows business is like a zig-zag, up-and-down graph of financial status, and at that time most of the public how are not businessmen they surely sometimes or the times think thank god it's not my business it's their business. Because no one wants loss in life and especially financial loss.
TOP 10 CHALLENGES FACED BY SMALL AND MEDIUM BUSINESSES (SMBS) IN INDIA
Hiring And Retaining Talent:- An organization is only as good as its people but recruiting and retaining talent is one of the biggest problems faced by small businesses. Given the limited resources, matching market salaries and perks is a big hurdle. Making sure your employees feel valued by taking care of their needs and showing them a path for growth can help retain their loyalty.
Expensive Real Estate:-Renting an office space is probably the biggest operational cost for Small and Medium businesses. Assuming the business has 10 employees, it would need at least a 400-500 square feet office. That's exclusive of office operational costs like electricity, Wi-Fi, security, housekeeping, etc. Nowadays Businesses can rent office desk space and use shared amenities without the need to spend time, effort, and money to manage office space.
High Competition:- Making a business stand out in today's competitive market is one of the biggest challenges facing small businesses. Hence, businesses need to look beyond the product. Simple things like improving customer service, making the product exclusive, and offering convenience in the form of home deliveries can help a business stand out.
Poor Cash Flow:- Almost every business starts with limited capital and hence poor cash flow is not the exception, it is almost always the rule. Loans are an option but not all applications are passed. They are finding newer ways to serve their customers while spending less money. For example, choosing a co-working space over an independent office could cut down on office running expenses by 18-24%.
Founder Dependence:- Founders usually find themselves playing multiple roles in SMBs. They see the business as their pet project and often find it difficult to let go of roles and responsibilities. This may seem like maintaining control but it could be the factor limiting the company's growth.
Scale Vs Quality:- Whether the brand is manufacturing a product or offering a service, to grow, it must ultimately scale up. For example, a soap manufacturer can hand paint motifs on the packaging for 100 units but doing the same for 5000 units may not be possible. Thus, businesses need to find a mid-way point that helps them scale up without dropping their quality standards. It may take a few hit-and-miss tries to find the right balance. Using technology can be handy, especially for repetitive jobs.
Ineffective Marketing and Advertising:-To reach out to new customers SMBs need to market and advertise their products. It is nearly impossible to compete with brands that can get celebrity endorsers and put-up giant billboards. The way out for small and medium businesses is to generate word-of-mouth recommendations and use digital media smartly.
Disorganized Book-Keeping:-Most forms of administration like bookkeeping and payroll management are time-consuming and complicated. It isn't a surprise to note that this is often listed among the challenges faced by small and medium businesses. Not only can poor quality administration work hamper cash flow, but it could also put your business at risk of being fined for non-compliance with state regulations. The most reliable solution to this issue is to outsource it to professionals.
Limited Clients:-A business that generates more than 50% of its income from a single source can easily find itself in trouble. The client may pay well today but once his/ her need goes away, the business will find it hard to survive. Diversifying a client base is harder than it sounds as businesses must prove themselves at every point. However, with consistent efforts via email campaigns, newsletters, cross-promotions, etc. businesses can expand their audience.
Corporate Brand Building:- As a company grows, the need for strong branding increases. With branding comes customer loyalty, higher SEO ranking, PR attention, and more. However, this is a process that takes time. Business owners need to understand the value of branding and make consistent efforts toward strengthening it. To start with, it means having a unique logo, a set color palette, curated fonts for all communication, and a defined tone for communication.
I can't stop here as the challenges for business are not over yet previously I just discussed challenges regarding after the business set up but what problems one has to face before starting a business. Political stability and broad consensus on reforms are also a big pull for expanding companies, and the well-developed banking system and vibrant capital market highlight the maturity of its financial system. But doing business in India can still be a troublesome endeavor, and having local help can make a difference in the success of one's venture.
Starting a Business: The cost of starting a business in India is astronomical, and the procedures involved can be daunting without local knowledge.
Dealing with Construction Permits: Construction permits are also a costly pursuit, involving 34 procedures and taking 196 days. Obtaining Intimation of Disapproval from the Building Proposal Office and paying fees takes around a month, and NOCs must be sought from the Tree Authority, the Storm Water and Drain Department, the Sewerage Department, the Electric Department, the Environmental Department, the Traffic & Coordination Department, and the CFO.
Getting Electricity: The cost of getting electricity is relatively cheap in comparison to the rest of South Asia, but the number of procedures involved can be rather daunting. Eight days to receive an external site inspection and three weeks to get externally connected, have a meter installed, and conduct a test installation.

Registering Property: Registering a property requires quite a bit of legwork and can also incur substantial charges. Stamp duty of 5% of the property and a 1% charge on the market value of the property.

Getting Credit: India performs the best of all South Asian economies for ease of getting credit, ranking 23rd in the world according to the World Bank and International Finance Corporation.
Protecting Investors and enforcing Contracts: The concept of investor protection is one that has garnered a lot of attention of late, and new bodies such as the Securities and Exchange Board of India (SEBI) have been set up to that effect.

Paying Taxes: Businesses operating in India are required to make 33 tax payments a year, taking 243 hours' worth of attention. The headline corporation tax rate stands at 30%, but companies can also incur charges in the form of a central sales tax, dividend tax, property tax, fuel tax, vehicle tax, VAT, and excise duty.

Trading Across Borders: Despite India opening its borders to international trade, there are still several hurdles to overcome when importing and exporting goods.

Resolving Insolvency: It takes 4.3 years to resolve insolvency in India, far longer than the South Asian and OECD ( Organization for Economic Cooperation and Development) average. The laborious court system can often slow business relations.
Culture: India is a cultural hotbed, and business is more about building relations than presenting figures and sums.
TMF Group India: TMF Group launched its first office in Delhi in 2006, and over the years has expanded to Mumbai, Bangalore, and Noida. Our well-established presence in India enables us to provide standard and tailor-made solutions focused on HR and payroll, accounting and tax services, corporate secretarial services, and international incorporations. TMF Group is a multinational professional services firm headquartered in Amsterdam, Netherlands.
Business how complex it is, I hope now all of us can understand and can now more relatable to our lives also. I think those who can invest their time with alertness and make it interesting for their employee and customer gonna steadily and surely win the race of business zig-zag routes by focusing on their evolving roots.
. . .