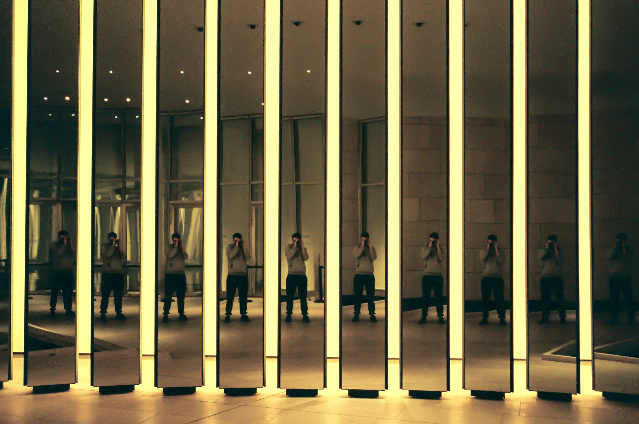 Mirrors are treasures
Of our personalities
It knows the secret
Behind the looks of our ages
Most of the time
It whispers
I am here in days
Of your loneliness
It knows the secret
How many layers of mask
One's personality has
It support us
When we can't found ourselves
It showers love
When we do make-up
Rhythm of dancers
Capture by it in rehearsals
It reflects our voice in echo
When we sing in front of it
It only knows
The magic of our aura
It feels dull
When we trap in negativity
It feels glowing
When we glitter from positivity
Only mirror treat
Every girl like princess
And its power of mirror
Who made all boys egoist
When it touched by water droplets
It influenced our heart to fly in dreams
When mirror wants our attention
It fades away
When it got angry
It breaks down
And never be the same again
Once lost never come back
And it scream at last look
These multiple pieces of yours
I life long bound in one frame
It my hardship to make you happy all the time
. . .