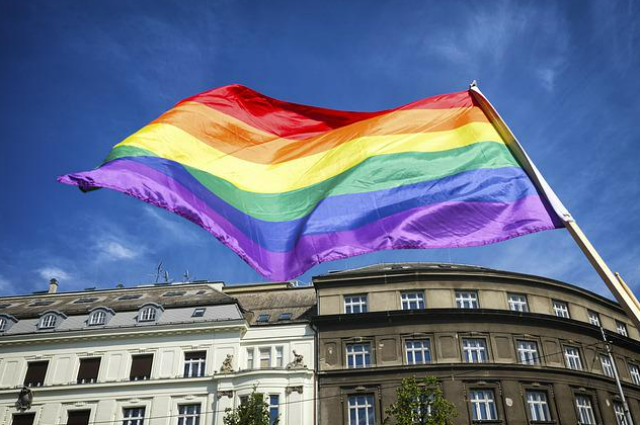 Love and attraction are simple concepts in colleges and workplaces, even schools now. But when you come to think about it, love comes in many shapes, sizes, and forms. And if love comes so differently, is it so hard to imagine two persons falling in love that has the same gender, or once were uncomfortable in their own skin.

According to Mental Health America, "Sexual orientation is who you are romantically or physically attracted to. Gender identity is the internal sense of being male, female, both, or neither, which is separate from your biological sex. People who have a different sexual orientation or gender identity from most people fall under the umbrella term LGBTQ+."
In India, the LGBTQ community wasn't recognized until 2018 whereas it was recognized by the USA in 2003. Section 377 of the Indian Penal Code in India is a crime of "Whoever voluntarily has carnal intercourse against the order of nature with any man, woman or animal, shall be punished with imprisonment for life, or with imprisonment of either description for a term which may extend to ten years, and shall also be liable to fine." Which was taken by America and then they revoked it but India did not.
When Section 377 was abolished in 2018, 5 major changes took place:
People got to know there is a concept such as LGBTQ.
Everyone was under the influence that same-sex marriage is now possible with benefits.
A wave of parades and coming-out videos came.
Reaction videos suggested the lack of awareness.
Courts did not agree with this.
The abolition of Section 377 was a big win for the LGBTQ community members and their supporters. After a long celebration when things settled down, the members started working towards the legalization of same-sex marriages. But another petition was filed by Anju Devi, mother of a partner in a lesbian relationship claiming that she was forcefully captured and shall be returned to her.
According to Indian Express, both girls argued that the "Supreme Court's order decriminalizes consensual sex among all adults, including homosexual sex in its ruling in the case of Navtej Singh Johar & Ors. v. Union of India thr. Secretary Ministry of Law and Justice AIR 2018 SC 4321." Later, a post came on the YesWeExist's Instagram account (this account provides information regarding all the ongoing cases, statements, and incidents against the LGBTQ community) about why Allahabad High Court is against the same-sex marriage because the Government argues "Same-sex marriage will not be recognized as it is against Indian culture, religion, law, and because same-sex couples can't reproduce"
The Marriage Act - The Hindu Marriage Act of 1995 is "An Act to amend and codify the law relating to marriage among Hindus." The Marriage Act has also obliged us to do certain things to keep the marriage valid. Here is a list of such things that makes a marriage void
Marriage is invalid if you don't consummate
Female pregnant with another man (note- if a man has impregnated another woman, it is not void although it's the guy's fault)
Had voluntary intercourse with someone else (not unwillingly- this rule isn't followed and is only theoretical)
Apart from LGBTQ, notice now Indian Law is based on emotions and is so unfair to females of our country. It is a place where males are taught that they aren't responsible for any damage and that the laws unfair to them are just theoretical. Law is for society and society is built by people. Who changes people? People. People change people. It does take time, but it will happen. If we can believe that ghosts exist, maybe it's not stupid t0 believe that society can too.
The Major Contradiction - In 2018, BJP Government legalized the LGBTQ community but now, the same government is now contradicting themselves saying that same-sex couples don't deserve marriage rights. The ideology of the BJP government is Hinduism. It seems as if the government merely decriminalized the community for votes and did not want their best at heart.
. . .