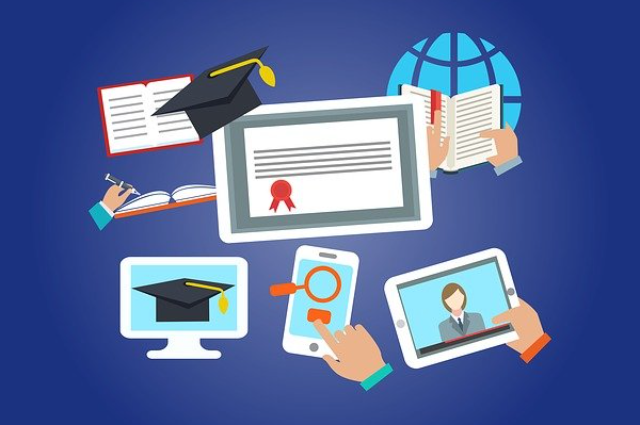 "If we provide a comprehensive education for our children today, they might become a fluent asset for the country in the future"
All parents want to accomplish all the prerequisites and desires for themselves and their children, for which they do their best and work diligently. They believe their children should be a fruitful members of society, so they strive to give them the best education. Interestingly, in spite of that, when their children get low grades on the exams, most parents naturally become infuriated and indignant. They don't know what to do to improve the child's attainment. Experts say that:

"In a predicament situation, parents should talk to their children and endeavour to understand their viewpoints, otherwise the situation may become more complicated instead of better."
Parental penniless support and stress can lead to poor proficiency and negatively affect their academic performance.
According to parents' "viewpoints," they expect excellent results from their children for a better future. And they wish their friends and relatives could be proud of their children's educational attainment. However, it is an undeniable fact that 'not every child is the same and not everyone gets the first position.' Furthermore, better performance can be expected. When psychologists and school principals were asked about the undue stress of children, it was found that "the parents' excessive expectations of their children put them under stress and thus affected their philosophical entertainment".
Education in one's life doesn't only guarantee success in professional life, but even so, teaches the skill of living a better life. Children seek an education; they actually learn different skills and arts, which distract them and cause them to compromise on other things. Over time, children learn ways to live, but in reality, life skills help them to become self-reliant. It is a notable fact that every child is born different and divergent in nature. They may be contrary to their parents, probably due to the changing technology that puts the child ahead of their parents' time. So, if parents want to train and nurture their children as they did or as they were taught in infancy, then the complications can be serious. Parents should refrain from comparing their children with other children or telling them to be like others, but should encourage them to enhance their personality.
The advantage of doing this is that children can think and talk about new ideas, which will help them to understand the circumstances of the time. It is a bitter truth that in present times, there is competitive competition in everything, which is positive to some extent but often has negative consequences. It is ethical for society to be ahead of one another in optimism-promoting activities, but competition plays a dissension role in unnecessary trends. Parents should encourage their children to compete in worthwhile activities while discouraging them from competing in frivolous pursuits. In this regard, some suggestions can be followed.
Respect for others:
Our connections are held together by the lubricant of respect. Learn how to be respectful and what to do if someone does not treat you with respect. In our culture, we are taught to respect the elderly and treat the young with care. This is something that is taught orally to children from the time they are born. However, if parents do not have training in this area, their children will be affected. As a result, remember to respect people through your actions and behaviour so that children do as well. So that there isn't an epidemic of dirt in society, abusive gossip should be kept at a safe distance.
Extra-curricular activities:
Extra-curricular activities aid in the development of social skills and the learning of how to work together to attain a common objective. These activities help your child to discover new interests, acquire self-confidence, develop leadership abilities, and even improve grades while having fun. It enables people to absorb a great deal of information from their surroundings and activities. Extra-curricular activities include reading newspapers, general knowledge, projects, preparation for competitive exams and writing exercises, for example, will help children's mental and physical growth as well as their health.
The Necessity of Enjoyments:
Enjoyment, considered as a favourable impression resulting from positive stimuli or, alternatively, a feeling of contentment, is an essential component of student life. This is critical because, especially in the case of a learning community, being in harmony implies feeling safe, appreciated, and an essential part of the group. As a result, enjoyment not only builds a community but also rekindles and strengthens happy memories. It is not appropriate to chastise youngsters for making minor errors. Children make errors. Instead of making mistakes by doing wonderful things, parents must explain them and advise kids on how to improve next time. Also, keep in mind that one mistake can teach you a lot.
Educational Tour:
Finally, one of the most essential suggestions is an educational journey. It creates a subtle grasp of diverse global societal challenges. Children have a greater understanding of local and international issues. They grow more sensitive and respectful of different cultures as well as their own environment. An educational journey provides them with a fresh and improved perspective on things, allowing them to grow into thoughtful individuals who are well informed about global concerns in general and in depth. So, parents should put different situations in front of their children so that, they can observe and learn some lessons from them. In the same way, children will have the opportunity to understand the difference between right and wrong and will develop self-esteem and self-confidence.
Hopefully, I have shared some tips and tricks regarding kids' and children's tutelage and scholastic proficiency. My suggestions are especially those people who are far from educational field.
. . .