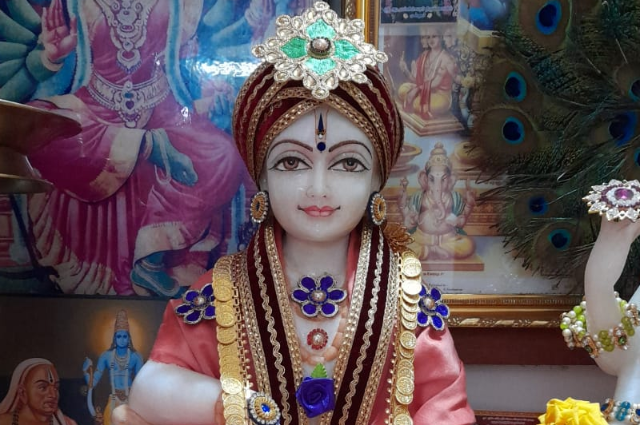 Celebrated on the full-moon day of the Hindu month of Sravana (July/August), this festival celebrates the love of a brother for his sister.

It's one of the ancient divine festival which is being celebrated all over India. Specifically in North India is celebrated in grand manor. Very traditional festival of India. It is pertinent to mention that, even Lord Krishna has celebrated Rakki inremeberance of his Sister/ Friend/ Saki Draupathi Devi.
Sister is the noblest gift we have ever given by Nature/ God.
God created mother because he is invisible to our eyes.
God created the Sister because he could not stay with us until the end.
Sister is the second mother and living God. She sacrifices her entire life for her family and we can't express her sacrifice in words. Ultimate soul of the family. Those who have sisters they are blessed person in the world. There will be a sister instead of the mother. But it is very rare to find someone else instead of a sister. In earlier days, Elder Sister is the Head of the family to lead in front.
'S' means – Sincerity
'I' means – Intimacy
'S' means – Sacrifice
'T' means – Treasure
'E' means – Ecstasy
'R' - Redeemer
Last but not least, we can live without mother but we can't live without Sister. This whole story am dedicating to all brothers those who are having Sisters.
Happy Raksha Bandhan!!!