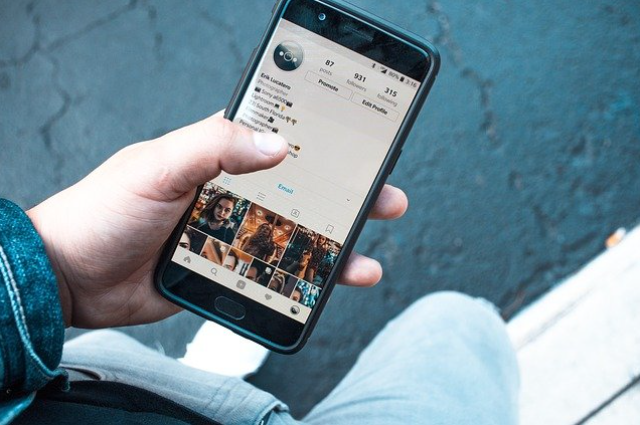 INTRODUCTION:
Hate Crime refers to criminal acts which are motivated due to the bias against an individual or social group mainly in the cases where there is a difference in the religions and customary practices. Hate crimes in India are defined in terms of the harm done to a community at large rather than an individual's right to freedom of speech and expression and the harm done as a result of hate speech.
Hate speech based on religion, ethnicity, culture, gender, or race is prohibited under Indian Laws. However, there are provisions related to Hate crimes in India as well as international level but still, its effectiveness due to growth in internet and social media technologies is still questionable which is one of the serious matters of concern in this global and technologically advanced world.
HISTORICAL BACKGROUND OF HATE CRIMES:
Rights are the basic element which is necessary in order to ensure human dignity. Rights in a democratic setup act as a limitation to the power of the state. The right to freedom of speech and expression is the most important right given to an individual in a democratic country as it gives self-sufficient to an individual.
This right has become so much important in the present scenario due to various historical incidents of exploitation and degradation of human dignity. These incidents not only took place in colonial rule but were also prevalent in India under the brutal regime of Mughals and other Islamic rulers. After the independence, every citizen of India was granted the right to freedom of speech and expression which has become the basic feature of democracy in today's world.
Due to the advancement of technology from time to time, the importance of reasonable restrictions on the right of speech and expression as there were various cases of abuse of this right comes to the picture. Internet revolution played an important role in the increase of hate crimes in the world.
REASONS FOR THE INCREASE OF HATE CRIMES ON THE INTERNET:
Various reasons for the increase in hate crimes on Internet are as follows :
Increase in bitterness in Politics: Our former Prime Minister, Atal Bihari Bajpayee used to say that there may be 'matbhed ' or difference of opinion in politics but there should not be 'manbhed ' or personal hate towards anyone in politics. But due to generational change in politics, the idea of mutual respect is deteriorating day by day. Every day person supporting a particular party start twitter trends and trolling on social media and abusing the leader of other parties. This can be considered as a big reason for the increase in hate crimes on the Internet.


Increase in religious intolerance: A sudden increase in religious intolerance on the internet has been witnessed due to political propaganda in order to appease a person of a particular religion has become a matter of concern nowadays. Various fake images and videos showing violence against a person of a particular religion are being shared on the internet and social media which is dividing people into two or more categories on the basis of religion. This type of propaganda videos are mostly planted by various political parties for their political benefit and no political parties take any action against such thing as it is beneficial to all of them.


Immaturity of teenagers: Due to advancements in technology, the cost of the internet and smartphones become affordable for all sections of society. As a result, parents of children belonging to teenage are easily able to afford internet and smartphones to their children. The social media platform has become a medium to connect with various people across the borders but this also has various disadvantages, various children belonging to teenagers are making friends or entering into relationships without even knowing each other properly by means of social media. Many times, those teenagers get trapped in such a situation which led to sexual assault due to the presence of anti-social elements present in these social media platforms.


Hacking sensitive personal data in order to take revenge: The Internet has become one of the mediums to take personal vendetta from a person. There are various techniques that hack the sensitive personal data of an individual and share that information on the internet and social media in order to defame that person. The breach of privacy on the internet has resulted in an increase in hate crimes.


Presence of criminal elements on the internet: Various social media platforms don't have any procedure to identify those individuals involved in any criminal activity, as a result, these people without any fear of consequences use these platforms for the purpose of crimes.


International propaganda against sovereignty and integrity of a nation: The Internet has become a platform to run international propaganda against sovereignty and integrity of a nation. Various international websites and social media handlers are trying to defame and destabilize democratic elected government in order to fulfill their hidden motives against that nation. There are various propaganda images and videos showing hatred against the government and the nation are shared by these international handlers not only for creating internal disturbance but also discrediting the image of that country at international forum.
LAWS RELATED TO HATE CRIMES IN INDIA:
Hate crimes are not directly defined in the Constitution of India or any other legislation but it is punishable in some form in various laws prevalent in India.
Some of the provisions mentioned in Indian laws are as follows:
Article 21 of the Constitution of India talks about the Right to Life and Personal Liberty and curbing free speech is considered a violation of Article 21. However, from time to time it was seen that this right become a tool for doing hate crimes and creating a disturbance in society. That's why the judiciary in its various judgments talked about reasonable restrictions on the exercise of this right.


Article 19 of the Constitution of India talks about the Right to freedom of Speech and Expression and restrictions of such rights are considered a violation of Article 19. There is a famous saying that your right is limited to the extent that it doesn't interfere with the right of another person. That's why there are various reasonable restrictions mentioned in the Constitution itself which should be kept in mind during the exercise of this right.


Section 124 of IPC talks about Sedition which means that whoever by words or by visible representation tries to create incitement and dissatisfaction towards the government established by law can be punished with life imprisonment. This is one of the most effective laws to curb hate crimes but due to misuse of this law by the government, this law has become a liability rather than an asset.


Section 153(A) of IPC talks about penalizing the person who does an act that promotes enmity between people of a different group, caste, religion, or community and creates disharmony in society. This law is very effective in nature but delay in the delivery of judgment lessens its effectiveness.


Section 153 (b) of IPC talks about penalizing a person who by means of words or in any other manner tries to challenge or raise questions on the integrity of the nation. This law is very useful in dealing with the anti-national elements present in social media and the internet. Due to the increase in the relevance of the idea of nationalism in contemporary politics, the importance of this law has also increased.


Section 295A penalizes a person making an attempt to hurt the feelings or religious beliefs of a particular religious class. This law is not so effective due to its conflict with Article19 i.e. Right to freedom of speech and expression. There is no clarity on the part of the judiciary regarding the applicability of these two provisions. As a result, many people take the advantage of this conflict and deliberately hurts the religious feelings of other religions.


Section 298 penalizes people who deliberately utter words in order to hurt the religious feelings of a particular person.


Section 499 defines defamation as a criminal offense in which a person deliberately by his words or any other visible representation tries to destroy the public image of another person in front of other members of society. Whereas, Section 500 defines the punishment of defamation i.e. anyone who does the offense of defamation is liable for simple imprisonment of two years or fine or both.


Section 505(1) and 505 (2) penalize the publication and circulation of any content promoting enmity between two religions.


Section 144 of CrPC gives power to district magistrates to impose curfew when there is imminent danger or threat to public peace.
RECENT INCIDENT RELATED TO HATE CRIMES ON THE INTERNET:
On 17th Sep 2021, the supporters of various opposition parties were running Twitter trending against the Prime Minister of India on his birthday by using various derogatory words against him. This example can be considered as an example showing the decline in the level of politics.


The recent case of Delhi in which some teenagers mainly boys had made an Instagram group whose name was Bois locker Room. In that group edited photos of various teenage girls were shared and inappropriate comments were made against them. One of the boys who was added to the group by one of his friends saw an obscene picture of a girl from his school and after that shared this incident with her. The girl and her parents made a police complaint against those boys and the police started an inquiry against them. This is an example of the misuse of social media platforms in order to commit hate crimes against women and girls. That's why proper guidelines should be issued to these social media platforms so that they can keep a check on this type of content present in their platform.


A person named Sharjeel Imam who was involved in Shaheen Bagh's protest against CAA made a speech in which he made a remark regarding cutting of chicken neck i.e. northeast states from India. An FIR was registered against him but the speed of trial tells the seriousness of the judiciary in these types of cases.


A clubhouse audio chat was organized by some of the people belonging to leftist ideology in which statements to rape women belonging to a social organization RSS were made. Some FIR was registered against these people but again the speed of trial showed the careless approach of the judiciary and the investigating agencies.
STEPS WHICH CAN BE TAKEN IN ORDER TO DEAL WITH HATE CRIMES ON THE INTERNET:
Laws should be made in order to regulate social media platforms and other internet platforms so that strict action can be taken against people who are repeated hate crime offenders. Government should establish a set procedure for these platforms for the proper tracing and investigation of hate crimes taking place in these platforms.
Teenagers should be given proper guidance regarding the use of social media platforms in a way in which they don't fall victim to hate crimes. They should be made aware of the safety measures which should be taken in order to prevent hate crimes.
A proper mechanism should be developed to report hate crimes committed against women and teenage girls without disclosing their identity.
Time taken for investigation and trial should be reduced in order to maintain the effectiveness of that law which addresses hate crimes.
Judiciary should make a clear distinction between what amounts to hate crime and what amounts to freedom of speech and expression.
Judiciary should get rid of their political ideology while dealing with cases of hate crimes and should be stricter rather than being lenient.
Proper check and balance should be there in order to ensure that the provisions which are there to deal with hate crime should not be used in the wrong manner.
In order to bring clarity on the definition of hate crime as well as the distinction between hate crime and freedom of speech and expression, separate legislation should be brought for dealing with all forms of hate crimes.
CONCLUSION:
The issue of hate crimes is one of the burning issues of the present scenario. Hate crimes are the crimes committed against an individual or group of individuals due to hatred and vengeance due to their religion, caste, community, ideology, or personal enmity. These crimes are on increase due to the cheap rate of internet and development in new technology. There are various provisions in Indian laws which deals with some form of hate crimes such as sedition, promotion of enmity among people of different religion, defamation, etc. Due to the absence of separate legislation in order to deal with hate crimes, the distinction between what amount to free speech and what amounts to hate crimes has not very clear. This has resulted in the ineffectiveness of existing laws present in order to deal with hate crimes. That's why we can conclude that it's high time and separate legislation is the need of the hour in order to curb hate crimes prevalent on the internet.
. . .
BIBLIOGRAPHY:

Report no. 267, Law Commission of India, 2017