Bawari Devi case:
A case study of Prevention of Sexual Harassment at workplace Act Bhanwari Devi or Bawari Devi as she is called is an epitome of courage and valor to the present generation. The audacity with which she fought her case facing all hurdles inspires all those who are in the women's movement and to those who wish to take a stand on their rights. Being a victim of rape she stood up high to fight for her rights as a human being. She later won many awards, recognition, and leadership status at all levels but her basic need, justice remains unfulfilled.

"Only justice can fill my belly, not awards", was the response of Bhanwari Devi.
When she was invited to Mangalore in 2013 to address the International women's day program she spoke from her heart that in spite of laws enacted to protect women from Harassment at the workplace she continues to be deprived of justice even after 25 years. "Employed as part of the Women's Development Project (WDP) run by the Government of Rajasthan, from Bhateri in Rajasthan, she was gang-raped in 1992 by upper caste men when she tried to prevent a child marriage".(wikipedia.org) Ram Karan Gurjar was planning to marry off his 9 – month old daughter. Her subsequent attempts to file a case and get a medical checkup went unheard and by the time she got herself the medical test done more than 48 hours had passed after the alleged rape, while the laws state that it should be done within 24 hours. When FIR was filed and the case came up before the District Court, five judges were changed and the sixth judge pronounced that the accused could not have committed such a crime, since they had come from upper caste and hence they were not guilty of the crime. This judgment led to nationwide protests and campaigns to ensure justice for Bhanwari Devi. She was accused of fabricating the case and her family was ostracized by villagers in Bhateri and by members of her own caste. However, she defied it and boldly fought her case. A number of women's organizations came under the platform called 'VISHAKA' and filed a Public Interest Litigation in the Supreme Court of India. Later the Supreme Court of India while dealing with the case found that there were no sufficient laws to tackle sexual harassment and provided a basic definition of sexual harassment at the workplace and provided guidelines to deal with it in 1997. This resulted in what we call today the VISHAKA GUIDELINES. This was a tremendous victory for the women's groups in India.
The journey from Guidelines to Act: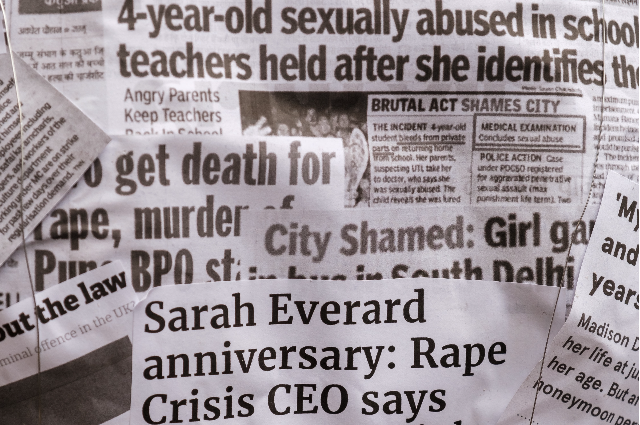 The Vishaka Guidelines became a benchmark to deal with the cases of sexual harassment at the workplace till such an act came into existence. Sexual Harassment at workplace Bill was passed by the Lok Sabha on 2nd September 2012 and the Act, "The Sexual Harassment of Women at Workplace (Prevention, Prohibition and Redressal) Act, 2013" came into force from 2013 onwards. The impact of this act is that the National Commission for Women had requested the Government to ensure that an Internal Complaints Committee (ICC) should be constituted to deal with the cases and recommended for conducting gender sensitization programs, workshops at all offices. As a result, the committees are constituted at the workplace to address the issues. This indeed is considered a landmark victory in the history of the women's movement in the country and the Act has given women the strength to fight against such cases. However, the point is, like any other action will this also remain neutral or can protect women from being harassed? Can legal actions be initiated to safeguard the victim's interest? Can justice prevail?

We have innumerable Acts in our legal system and no doubt they have been supporting women to fight against injustice. But are they not prejudiced? Since most of the time, many cases go unreported. Many organizations start by saying that they have a safe environment and no such cases are reported by the employees. Are our workplaces, campuses, free from sexual harassment? At a time when women are coming out boldly, taking up challenging jobs, and discharging their duties they are vulnerable to such harassment, and many times they do not have the courage to report to the concerned authorities' since our society is not yet free from the patriarchal mindset. If a woman goes out and reports boldly, she is branded as 'someone' who is unusual and her character and chastity are discussed wide and large without any hesitation. Fearing such a situation, even a bold lady would rather shut her mouth and be a mute spectator or face such harassment silently. Though organizations have the obligation to protect the victim how far have we succeeded? In how many cases have the victims got justice including Bawari Devi, who is waiting to get justice? Even in the high-profile cases that hit the headlines in the country, the accused are not punished except in one or two incidents. Therefore it is essential that the women's organizations take up such issues and discuss them among the young minds and sensitize them. This becomes the need of the hour.
. . .