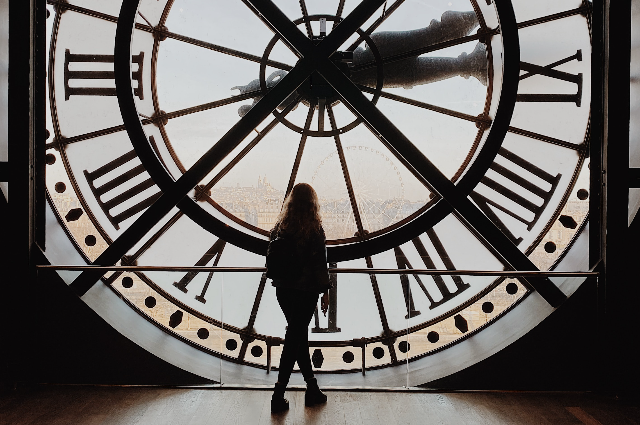 My stillness contradicts time,
a ruthless companion.
I wish to grab it,
clutch it tight,
make it come to a standstill too;
I'm trying to match it's pace
but look,
I'm out of breath now;
my knees, weak and wobbly
can't run any faster.
I dream of taking a walk,
the grass soft under my feet
while the moonlight caresses my face.
I want to stop by the wild flowers
their fragrance striking my soul,
I'll pluck out a few,
keep them between the pages of my books
and come back later to smell them again.
I want to toss a few pebbles too
into calm settled lakes,
and see how far they reach
and how many circles they make.
I want to embrace the sunshine and the rains,
and the moments in between too
when they meet each other
colouring up the skies.
I want to explore all the trails
and return safely if I'm ever lost
And begin again.
I don't want to run and keep up with time
while life keeps rushing by me.
. . .