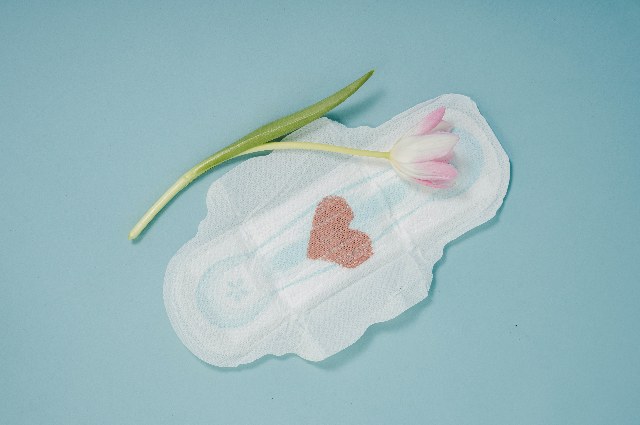 I was 11 when it happened to me. Heading towards my home while wearing a white school dress having red stains of embarrassment on it.

Suddenly I got the special attention of all the gentlemen (though not so gentle). I guessed my skirt wasn't bloodshed but it had something like a blunder on it.
Reaching home, I told my mom that it happened today and putting her finger on my mouth she told me to be quiet, shhhhhh..........
I cried out of pain for those 7 days, the pain of those cramps, the pain of not touching my favorite pickles, the pain of not entering the kitchen, the pain of not being admitted as pure. The next month, the pads were finished, I ran out to the general store and asked the uncle to give me sanitary pads, he looked at me 3 times.... up, down, up, down, up, down...... And then packed those pads in three newspapers (I thought it a wastage of newspaper) and handed me over as they were drugs and I shall be high after taking those drugs (I guess the shopkeepers fear that NCB would not arrest us for drug dealing that's why they wrap that with newspapers... Right??)
I am just one girl reflecting on my period stories, there are millions of stories of all the girls.
And yeah, the so-called societal standards and discrimination. 'Ohhh mannn, she has got mad, I think she is on her periods mannn, that girlish thing. See, we guys are so cool dude, we can do everything these girls won't because they just have time to cry for their period pain... '
Now listen, Man - o - Man, you might not have that much blood in your body she had already lost during her periods till now, you cannot even imagine that pain she undergoes every month without any pain killers and also you do not respect the pain she undergoes while carrying a baby in her belly, you might not even have the courage to face the taboo- PERIODS if you were a girl.
The competition between guys and girls isn't a healthy one as the pain isn't mutual.
Periods are natural, God has given the power to girls to face it so we can definitely do this. But all I want to convey to society is to give mutual respect to both the girls and boys, bring equality, and yes we all can not do anything but we can break this taboo in order to make the girls feel comfortable.
#respectwomen
#breakthetaboo-PERIODS