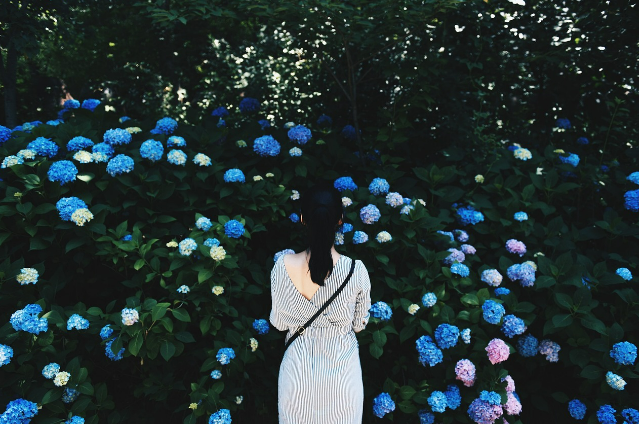 A step into the garden,
The coolness of the dirt beneath my feet.
"Stop, don't go" But she lures me in,
With the touch of her subtle breeze brushing upon my cheek.
The tip of my toes peck at the dirt before me as she reaches out her hand,
Its imperfect shape, gives it beauty.
Its vibrant green color, gives it life.
"Look..." She tells me.
So I look,
Up, higher than the yellow flowers,
Higher than my humble home,
Higher than the where the crow flies,
And I see clouds; beautiful, white clouds
That fill the blue sky.
East, where the sun rises,
Its blinding,
But I don't look down.
She gives me a nudge,
A chill wind,
One that makes your hair sway,
Just enough so it covers your eyes.
She sends another breeze,
Filled with the scent of flowers
Different it is, from Mom's cooking,
From the smell of smoke from the fire,
A different sweet and soothing smell.
One last breath, deep breath,
And it left me,
With a sensation, I would never want to let go.
But she didn't leave me,
She was all around me,
Earth, sky, water, fire
For they all belonged to her,
They were her.
. . .