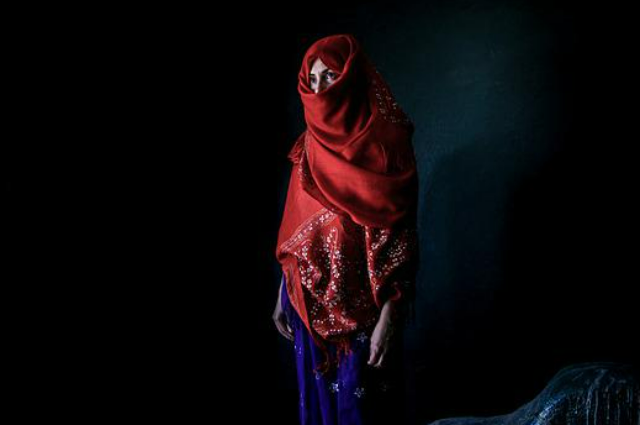 Since childhood, I have always been criticized and called names with an intention to hate on me and pull me down due to my dark skin color and many instances which I do not like recalling.

Everywhere I went, people would make sure I know -
THAT I AM NOT NORMAL
THAT I AM NOT BEAUTIFUL
THAT I AM NOT WORTH ANYTHING
THAT I AM GONNA BE A SECOND OR LAST CHOICE IN EVERYTHING
THAT I HAVE TO TRY MORE TO GET ATTENTION BY WAYS OTHER THAN BEAUTY
I am not exaggerating but it is the truth. That is exactly what I have been made to feel. In my childhood, kids of my age would hate on me and even their parents did not oppose how horribly their kids behaved with me just because of one reason which was my dark skin color. I believe as adults it's your duty to teach your kids good manners and make them understand the difference between right and wrong. But since they themselves believed that calling me names was not wrong, hence they did not feel the need to correct their child.
But due to all of the constant disapproval, I also started believing them that I am not enough and never will be. I even started making efforts to find ways I can get fairer skin. There was no place left where I didn't get bad-mouthed, in my school, my building, my tuition, everywhere I went. All of this took a serious toll on my confidence. I was good in academics, but when it came to other curricular activities which involved interacting with people and competing on who's the best, I didn't even participate because I had accepted that it is not my cup of tea as there are various people with way more confidence in them for the competition. Now that I look back on it, I should have taken those opportunities to be not normal but different.
Switching to recent times, the percentage of racism has gone down very significantly but it's still there. The only difference is they don't say it out loud because they know it's wrong, rather they differentiate through their actions. There are various examples of this, but I am going to talk about the demarcation relating to marriage these days.
Speaking about my love life, I expect and know people's mentality and that men are not going to get attracted to me, they don't take visible efforts to come and talk to me as they do with others and that is absolutely fine. But I know for a fact and I can guarantee that If I was fair-skinned, they would definitely be attracted to me and this thought saddens me.
In my office, during lunchtime my senior who was planning to get married shared a story where he went to meet a girl for an arranged marriage and he commented as I recall that "everything is good, she's educated and from a nice family but the only problem is she's dark-skinned". Hearing this just got me infuriated and he didn't for a fact feel scared that I (A DARK SKINNED GIRL) am sitting with them at the very same table. I didn't speak up because I was disappointed but not surprised by his views. After that, even my other colleagues nodded and agreed with what he was saying.
This is the reality; everyone supports that racism is bad but when it comes to marriage they completely seem to have forgotten their so-called list of values. The fact that a fair-skinned girl with no kindness, with no qualifications (if this is one of the criteria), with no values, would be an ideal match for marriage and a dark-skinned girl would always be a PROBLEM, an EXCEPTION, no matter how much overqualified she is, how much kind at heart she is. Because of this crude mentality of people, I am even stressed if I am ever going to find love? Who would really adore me? Treats me like a normal and complete person? Someone who is completely and truly into me? And if it ever works out, then will it lead to marriage? Will his family accept me as I am?
All of this puts me in an uncomfortable spot, open to judging based on my skin color. It's like asking for validation for the way I am created. It is what I have been doing my entire life waiting for people to discredit me on my skin color.
The concept of inner beauty has emerged to a greater extent and with which I completely agree. I am not saying all dark-skinned people are nice but the very classification into dark-skinned and fair-skinned is utter garbage. What's the classification for? and why? Answers to these questions are nothing but baseless and I can't stress it more but they are "ABSOLUTELY ILLOGICAL".
As the time progressed, people started becoming a little HUMAN to me and a lot of people who faced similar situations as me came ahead and openly spoke about it and about how wrong it was to hate on people only because of their skin color which is in fact beyond their control. All of this collectively crushed my belief in viewing myself as a loser. I mean I can still be a failure due to a lot of other things I did not do right and which are under my control and which I can still change. But I am definitely not a loser because I am a dark-skinned person.
I had built this preconceived notion about myself that in a room full of people, I will always be of lesser importance, lesser confidence, and lesser beauty. It took time for me to realize that it is in no way true. Beauty is something that we all adore but we have linked beauty to fair skin. If I were a fair-skinned person, I would also have believed so. If I was not a dark-skinned person, I don't think I would have understood others' pain as I do now.
IT IS COMPLETELY FINE IF YOU DON'T LIKE ME BUT THE ONLY REASON YOU DON'T LIKE ME IS MY SKIN COLOR? THEN IT'S A BIG PROBLEM, NOT WITH ME BUT WITH YOU!
I will always be hopeful for the day when people stop judging people based on their skin color, race, religion, etc. But till then your judgments won't take away my pride towards my skin color (like it used to earlier) and I will be always grateful for it.
So now I wanna say something which I have realized over the years and which should be said-
I AM GRATEFUL TO HAVE UNDERSTOOD THE REAL DEFINITION OF BEAUTY WHICH ALL OF YOU WHO LINK IT TO FAIR SKIN, WOULD TAKE DECADES TO UNDERSTAND THROUGH YOUR OWN LIFE EXPERIENCES
I AM GRATEFUL FOR THE PAIN WHICH I HAD KEPT WITH MYSELF FOR A LONG TIME, WHICH MADE ME FEEL MORE COMPASSIONATE ABOUT OTHERS FACING SUCH SIMILAR HATE BASED ON THEIR RACE, GENDER, CULTURE, AGE, AND VARIOUS OTHER ASPECTS
I AM GRATEFUL FOR MY DARK SKIN COLOR
I AM GRATEFUL TO BE A DARK-SKINNED PERSON!
. . .