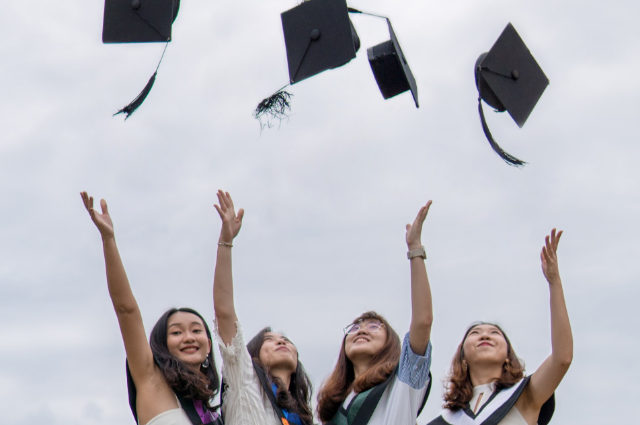 Summary:- Firstly, there is a question that comes into the picture that's why I called Women's the "SUPER-WOMEN" at the beginning of this article. I have tried to give justice to this question below article. International Women's Day is celebrated on 8th March every year. It would not be correct to say that it is celebrated. Because, on this day, there is talk about gender equality, and injustice to women, but on other days, it does not matter to anyone when they are suffering injustice. Then why do we show such sympathy as it is a single day? So, I would say that it is wrong in this regard to say that it is celebrated. Because, real Women's Day will be celebrated when we honor her strength, strengthen her wings, and encourage her to explore her independent existence.
The patriarchal culture has been going on since the beginning and women have been seen as an object. We have seen in the past that women have to fight for their existence and justice. For example, if a woman's husband died, she would have to go sati with him against her will. And if some women did not go sati, they would have to cut their entire hair, and also she was being restricted in some family functions like marriage because at that time there was a belief that a widow would be unlucky if she comes in good deeds. From the very beginning, her life is bound with the socially defined definition of a woman "Chul ani mul". According to this underlined interpretation, she has been behaving. But, was her mind ever been considered? she got toys like dolls and bhatukli from childhood. After growing up, the real education of bhatukli is cooking started, then she got married as her family insisted that sister should get married before his elder brother. However, she continues to live within the framework of her determined life. All in all, the lessons of femininity learned from home somewhere, as a housewife, taking care of children, studying, and taking care of other people in the house. Even all her hard work is ignored as calling it her duty. Even though she works shoulder to shoulder with her other male colleagues in the office, she just got a sympathetic look just because she is a woman. The attitude of society towards women is the factor behind all this. But I think a woman's attitude towards herself is equally important. Because women have that power from the very beginning. She appears to be powerful, so she leaps like an eagle in every field. But, it's hard to imagine how much she has to struggle to take this leap. Due to some shocking events, just like recently happened event in a metro city like Pune, where some young girls who are working in it company were beaten by some men and women who live in the same society as the girls live in, just because of their wearing of clothes. Why we can't let her decide her own life? why don't see her as a woman who also wants to live her life the way she decided, why others are deciding her life, like how to behave, how to dress, and how to talk. The question that comes to my mind, is whether they think that gender equality is for the show but is not for implementation.
Women perform all their roles properly but still, they are not encouraged in some aspects. Whether it is managing her personal life and professional life while working or the insensitivity shown to her while fighting for her independent existence. On both these types of fronts, she fights hard and wins. Aditi from Aurangabad took a similar initiative and questioned the system. Rejecting the attack on self-esteem, she raised her voice against it and forced the system to make complementary changes. Aditi Shardul is a single mother of one child. Aditi and her son needed a joint account for some office work. Banks in the city refused to allow Aditi to open such an account. One bank showed readiness for this. After completing the documents, Aditi deposited them in the bank, but at that time, the concerned employee insisted to write her husband's name on the application. Aditi is a single mother and she is mentioned in the document as such. However, the bank employee insisted on her. Eventually, Aditi followed up with her superiors and after taking an affidavit from Aditi, she was allowed to have a bank account with her son. Of course, in this case, Aditi showed courage and got justice. Many single mothers like Aditi go through such situations. The issue here is not such an occasional victory but the mentality of the society toward the women who are single, divorced, abandoned, or widowed.
We have seen in several rape cases victims (women) have to fight for justice. There are more than 30,000 rape cases in a year and over 3,00,000 rape cases were reported from the year 2011-to 2020 in India. The most shocking incident was the Nirbhaya case and the second one was the Hyderabad rape case. In Nirbhaya's case victim was struggling to death. On the other hand in the Hyderabad rape case victim was murdered on the spot. where does such distortion come from? To answer this question words will fall short. Because somewhere women are seen as a commodity and this approach leads to this. Today's women understand that for their rights, to live with dignity, they have to brace themselves and they have to use the power of information-knowledge. No one will come forward to help you out of sympathy every time and that is why I have called women "Super-women" at the beginning of this article.
She is a woman, who has the power of a superwoman.
She is on a mission to...Who wants to explore her self-existence though.

She is a fighter.
She is like a star who shines brighter