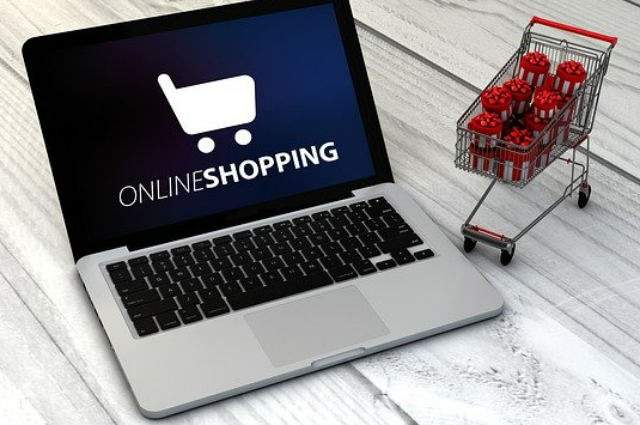 A Cashless economy is one in which all the transactions are done using digital mode. The circulation of physical currency in form of Cash is minimal. The money transactions are done through means like debit card, mobile payment, internet banking, e wallet etc. India has the largest use of cash in the world. Such high use of cash only strengthens the Informal economy of country. The exact economic growth cannot be determined as cash transaction gets unaccounted. Gujarat, Haryana and Telangana have emerged as top states with the highest growth in going cashless in the country.

"Cashless economy ensures rapid Economic Growth"
Importance of Cashless economy:
Cashless transaction reduces the risk and cost of carrying cost.
Cashless transactions gives the incentives in form of rewards, cash back, coupons etc for making transactions.
The transaction can't go unaccounted. There will be record and accountability for every transaction made online.
There is reduction of cost of printing –reprinting of billions of notes in Circulation by RBI.
There is possibility of reduction in crimes related to cash- stealing, kidnapping, murder, robbery etc.
There are many cases where fake currency is in circulation in economy. While, going for cashless economy, there will be complete avoidance of fake currency notes
The tracking of transactions is possible as there is record of each and every transaction done.
The cashless economy ensures increase in transparency. There is reduction in corruption and black money
Payment using cashless tool is user friendly. It is very easy and takes just a second to do any transaction anytime.
CHALLENGES/LIMITATIONS OF CASHLESS ECONOMY:
Cashless economy ensures good economic growth. But it faces lots of challenges.
The literacy rate of India is very low. Majority of people are Illiterate and is not aware about cashless economy. There are large number of people who are not having bank accounts and are afraid of having bank account because of unawareness.


The technological tools required for making cashless transaction are very limited. Moreover the devices like mobile phone; laptop, data connection, and internet are costlier or far away from the rich of common people. The less availability of devices is no doubt a big real barrier in way of making India as a cashless economy.


Cyber security is another reason which is becoming a key barrier to Cashless economy. There is risk of fake transaction being carried online without any authentications.


The Cash is used for meeting daily needs like buying vegetables, fruits, books, saloons, medicines etc. it becomes very difficult to use online tools or wallet to make payments to small vendors.


Cashless transactions have been not able to reach at wide level. There are many places where tax, toll or penalty like toll tax, parking charges, road tax, and green tax is paid in form of cash. However introduction of FASTAG has brought some innovative change towards cashless economy. But, there have been cases where customers are charged cash and charges debited from wallet. This is another loophole in cashless tools.


Cashless transactions have not able to cover rural areas. There is lack of network, infrastructure. Poverty can be a big challenge in promoting cashless economy.


The banks are imposing charges on cash deposit in bank account. This make people prefer to do cash transaction then deposit and opting for cashless transaction.


Many people do not have access of credit or debit card. Also , one need to wait for internet connectivity for doing any transactions. There is very poor network issues in North east area.
"GO CASHLESS, GO FEARLESS"
Government has introduced various modes of digital payments such as- banking cards, USSD, UPI, mobile wallets, banks pre-paid cards, points of sale, internet banking, mobile banking and micro ATM'S to promote cashless economy. Various awareness camps have been organized to promote cashless economy.
There is free of cost POS machines offered by many banks. This is a great step for bringing transparency and India towards cashless economy. The government has introduced digishala, VISA and installation of point of sale devices to promote cashless economy.
Ideas to promote Cashless Economy:
Cashless economy, no doubt is great initiative to have overall economic growth and development. There are some ways to promote cashless economy:
There should be no charges on cash deposit by bank. However, some bank charge for depositing cash over some limit. If there will be no charges, people will definitely deposit their cash in bank account.
There can be some offers which will encourage customers to deposit cash, and go for cashless economy. For example: Axis bank had offered Free Benetton Bag, who will deposit Rs 10,000 in some accounts.
Youth can be encouraged to become brand ambassador to promote Cashless economy
The concept of cashless economy should be taught in school so that they can bring better changes in economy.
Various competition can be held at school, college levels to bring awareness among people about cashless economy.
Cashless economy is really a great step to bring economic growth of a country. It not only will improve GDP but also will bring transparency and accountability in nation. However, there are some barriers which one should try to remove and make nation cash free-cashless economy.
. . .