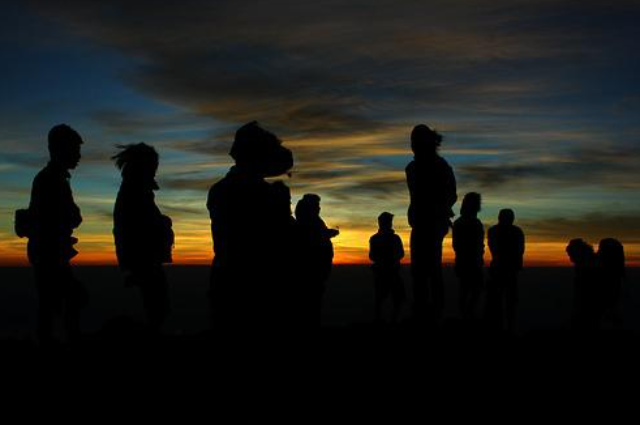 There was a Mr. Shrimp,
Who had a slight limp,
And an air of arrogance about him.
He didn't kick the kids' ball back,
Or help the old lady lifting that sack,
Social skills were certainly not his thing.
There was a Mrs. Walt,
Whose head was completely bald,
And the reason was a mystery to all.
In a world of feminine beauty,
Where being pretty was really a duty,
Her interest in jewelry and make-up was none at all.
There was a little girl,
Who understood not a single word,
Of the poem her little brother recited so easily.
Labelled as mentally ill,
She was given a whole lot of pills,
And only people afraid of her laughter so shrill.
Why do I mention people,
With whom there was no connection to make?
My dear friends this is exactly where we all have made a mistake.
Mr. Shrimp was a snob, Mrs. Walt a cult-member and to avoid the little girl was everyone's take.
Only the closest to them knew,
The real shade behind those hues.
Colonel Shrimp's limp was due to a leg lost,
In the war he had to pay that cost,
Leaving him with an artificial limb,
And horrifying memories that made him so grim.
Eliza Walt did not need a cult to be bald,
The cancer did the work just as well.
Her indifference to things of beauty
Was to hide a pain she did not tell.
And Mary, the little seven years old was autistic alright,
But not 'crazy ill',
Deprived of love and care, that laughter also died down,
It is now neither bright nor shrill.

. . .