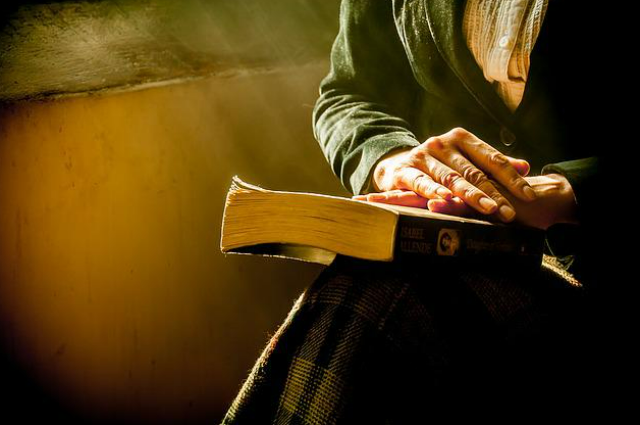 Books were her love
She read them, as one inhaled air
She was not a nerd, she was a traveller
She had travelled far and wide though remaining in her cellar
Hogwarts, Narnia or camp half blood
All were visited by this little bird
She didn't fear Voldemort's name
She also liked Olympus' fame
She was with Harry throughout the battle
She was with Bella in Seattle
She was against Valentine in city of bones
She was there too at Cullen's home
She had laughed with Ron, Jacob and Chuck
She had even understood wits of Dumbledore
She cried rivers for Dobby, Augustus, Teresa and more
The last page of every book she read
That instant, a new experience her mind had fed
Though lying in her cellar,
A new world was being visited by this traveller
We have only one life they say
But a new life was being enjoyed by her everyday.
. . .