India is one of the fastest growing economy which is developing itself towards a better future. India shares a fifth of the world's youth population. The young generation is the most important asset to nation's finance system and to contribute to this, multiple facets of life dictate the decision of current youth. Instances like concurrent education, access to information and mentoring, job pool, social awareness play an active role to drive those decisions.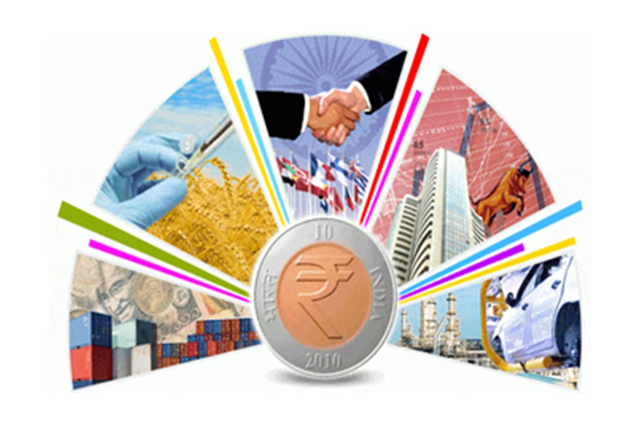 Indian Education system confers different professional specialty to people at various educational strata. It is evident that job pool and social awareness regarding it, is not equally divided. Thus, students with distinct qualifications contribute to the economy differently.

Students up to secondary level of education, contribute almost equally to the primary and secondary economic sectors. Those having completed graduation, or any professional degree are inclined more towards the tertiary sector. Education also drives these professionals to urban life, where their contribution to the economy dramatically changes due to their higher living standards!
the hindu.com

Social reforms are the only medium in the present situation to make the eligible youths aware of the relevant job opportunities. Due to lack of internet and communication, in certain parts of the country, some suitable candidates are often forbidden from availing their chance. There is also a part of the population which is still unable to receive the basic education. A stereotypic social norm which often weighs on the youth to follow the herd instead of their own passion.
voxeu.org

In today's India, we see multiple economic fronts which are frequently based on geography, urbanization, natural resources, and academia. Such fronts are attractive to the educated youth for employment. As of now, the backbone of Indian economy is held by the youth in this tertiary sector.
commons.wikimedia.org

Youth are eager for skill development initiatives which assure them contract-based job opportunities in their ideal fields (gig economy). Many of these gigs do not even require any educational qualification. Rather than the text-based education system in institutions, young minds get a choice to pursue their desired field of interest based on skills and monetary incentives. A good example of such gigs, is, we find a huge participation of the youths in freelancing and part-time work schedules.
Thus, there is an inbound struggle to rise within this evolving gig economy. India cannot hold its position among the sovereign capitalist countries unless it employs the potential youth for adequate productivity and growth on both individual and national grounds.
engmag.in

Absence of work experience, conventional guidance, appropriate industrial interaction, and exposure is the main barrier to the folks over at job-based pursuits. There is a consistent need of reforming business models, employment relations and industrial processes to level up with the advancing digitization globally. On an individual level, every mind entering the workforce should have the right attitude, adaptability and learning agility which often acts as a filter for a substantial number of youth employment.
It has been often said that institution, "hire for attitudes" and "train for skills".
Today's generation with declined family and peer pressure, is more inclined for a serious career path which reflects their talents and identity. They seek their dreams through capable output and consequently choose for alternatives wisely. It helps for us to address misalignments between skills and aspirations and improve young career choices.
youthemployment.org.uk

There should be significant changes brought to the quality, relevance and accessibility of the students who opt for field experience. Higher studies opportune young minds to pursue relevant career embarkments to carve their place in this ever-morphing economic environment provisioning high-quality education and training or self-employing startups, to motivate youths towards optimistic objective goals.
As we established more than ever before influx of young minds have led to economic boom in tertiary sector and prosperity for India. We can still expect this number to increase ever so slightly every year and therefore must advice young minds and employers to look forward in integrating such vast resources of young India's ingenuity. We saw the unfortunate consequence of having to expect employers to resize and shift down their employee basket to sustain the backlash of a global emergency such as this covid-19 pandemic.
financialexpress.com

We can only expect to overcome such possibilities in the future by using our employment base to the fullest. Moving forward we must actively ensure employability programs to impart demand-driven skills that match industry requirements. Exercising maximum concern of employment welfare, for people, who by the virtue of their young and arduous mind are potent enough to carry the weight of Indian economic infrastructure to the doors of a flourished socialist welfare state which young India was destined to be.
. . .