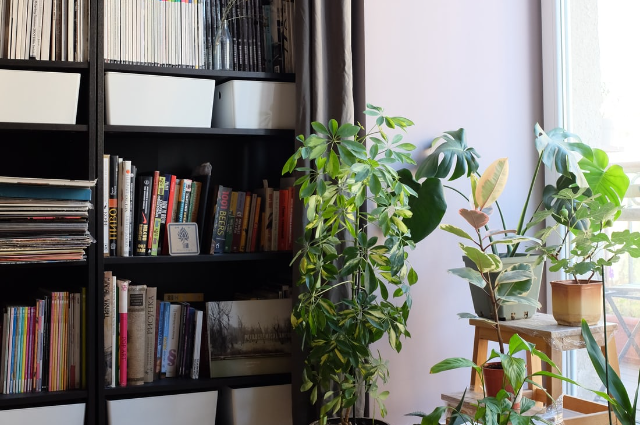 Who doesn't like to read as many books as they can? We've heard from our very childhood that 'one good book equals ten friends. 'Books open us to the universe of vast knowledge and ideas. They stay with us like best friends when we're in need.
Many of us have read at least one good book in our lifetime that has changed our way of looking at things.
But how many of us can afford to buy books that we want? Because good books cost high and it's not affordable for many of us. Although the digital revolution has solved this problem by bringing stuff like ebooks and pdfs, but do these virtual books feel satisfying to a reader who's obsessed with the smell of books? Can we just focus on reading a book on our laptops or mobile phones without being distracted by more lucrative activities?
The answer would be a 'definite no'.
So what's the solution to this? Maybe saving your extra pocket money, cutting down your extra expenses, or something else?
So, here's a story about a girl who overcame this problem with her innovative idea.
What it could be?
Well, it's a story about an ordinary girl just like us who saw a dream and gave it a try without doubting her idea.
Her name is Namira. She's a small-town girl from a region called warora. Being in a town where even finding academic books is like a headache, so you can guess how it would be to find a novel or book of your choice. so, she too caught in the same difficulty. During her studies at Nagpur, she developed her hobby of reading books and it stuck with her. she returned to her hometown during covid and find it extremely difficult to get a book for herself, and ordering every book she liked was not a good decision to make. so she tried to look out for a library where she can access books for some days, and to her surprise, she didn't find one.
So what she did? Did she stop or condemned her town for not having a library?
Well, no. she found a very innovative idea which not only solved her dilemma but also made our town a 'book worms town'
Here's her solution.
She decided to open a virtual bookstore where anyone can rent books of their choice at just 10% of the original price of books for a week. She opened an Instagram page to manage her bookstore and asked her elder sister to provide her with investments to buy new books. She asked her readers to demand any book they wish to read and promised them to make it available at her bookstore as soon as possible.
But starting something with this huge investment without any source of income was difficult for her. because we all know that insisting people read books is not an easy task. although, many book lovers loved this idea very much but not every person likes to read. initially, everybody asked her to shut down her bookstore because it was not bringing profit. but she continued by saying, "the joy of seeing book worms like me is more precious to me than making a profit, I've faith in me that my good intentions will pay me one day."
She continued, and within some weeks her business went so good that she faced the dilemma of not having books to rent because all books were already rented. slowly but steadily all people realized the benefits of reading books and that too at such a low cost. Now, people here can't live without reading books. They thank namira for her great initiative and for nudging them to read books.
She dreamt too small and brought this enormous change in the youths of our time. She believed in herself and decided to stick with it. Now, she's planning to expand her startup to nearby cities and adding a new flavor to the concept of her book I.e. 'read and eat' cafe where anyone can enjoy the book of their choice while having various snacks to drench their appetite.
Her startup might seem small but the joy she brought with it is infinite. because 'no joy is greater than the joy of knowledge ' and she's helping it spread through her genuine efforts and selfless cause.
. . .