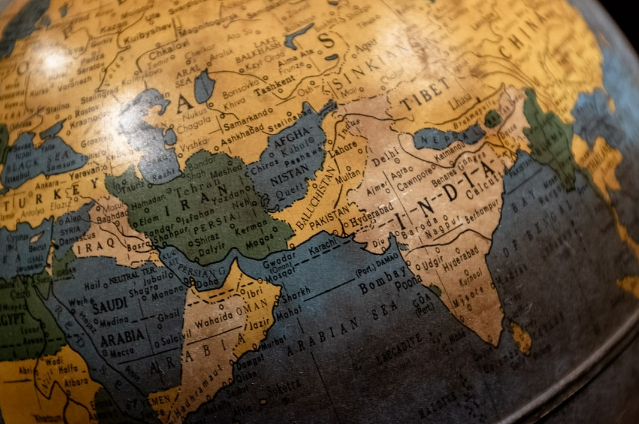 Welcome to India. Today, I'm going to take you through this beautiful journey of knowing and loving India for its amazingness as well as weirdness.

Let me tell you how India is weirdly amazing.
Here, in India, you'll find many things that will leave an impression of love, kindness, and empathy and on the other hand, some things will leave you awestruck by their apathy. But at the end, it will never leave a chance to amaze you!
In India, you'll see that people are stingy, and cut costs or bargains in everything they buy. These people believe in savings, but on the other hand, these same people won't shy away from helping you financially when you're in need. Here, you'll find the celebrations of almost every other festival that exist across whole world as Indian people celebrate diversity. But on the other hand, you'll also see how people fight with each other for minor religious inconvenience or on the topic of whose religion is supreme over the other.
Indian people consider their children small enough to make their own decisions but grown enough to take responsibility for marriage or a household. No matter how many internal conflicts they have, when the nation demands, they together stand tall against their enemy country. India, as we know, is not easy to understand, so let's drop that idea. Let's now just rejoice in the fact that it's amazing in its own way.
So let's now jump into the reasons that make India amazing. Here are the top 21 reasons I found really interesting and putting them here for you.
1) Unity in diversity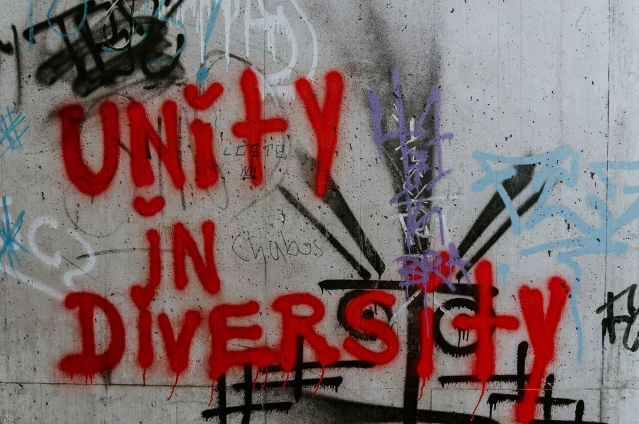 Have you ever seen any country where more than 6 major religions exist side by side in harmony? Yes, that's only possible in a country like India. Here religions like Hinduism, Islam, Christianity, Jainism, Buddhism, Sikhism, and others not only thrive alongside each other but also live peacefully and respect each other's boundaries except in a few cases, as it's obviously bound to happen as we're human and we tend to wrongdoings. But these religions always maintain harmony, better than any country in the world.

TV serials like "Tarak Mehta ka Ulta chashma" depicts how happily and proudly we embrace and celebrate our diversity. Diversity, not only in religion but also in food, culture, dressing sense, language, geography, and whatnot.
Of speaking the truth, this tolerance for diversity has not grown in a day or some decades. It was always present in the life and blood of our India, that is Bharat. Since, Vedic age to the age of Islam intruders, many religions and cultures have tried to break this unity; they've tried to impose their culture on us. But instead of getting hurt or violent, we peacefully assimilated them and their culture into our land. And all that we have, is the result of the tolerance of this land and its power of assimilating differences.
2) Largest thriving Democracy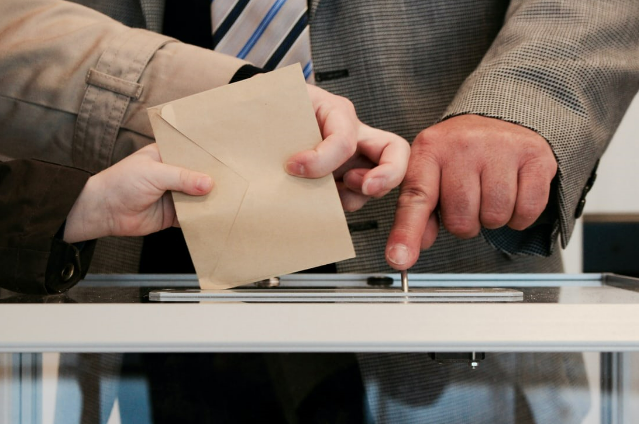 In the early 1900, the countries that got independence after being colonized for decades choose either monarchy or military rule, because according to them, when these colonizers would leave their country, it would be in chaos and could only attain stability if it was under strict political rules like the monarchy. On the other hand, democracy would derail the process of stability and development.

But contrary to this notion, India chose to be a democracy. It chose to be a democratic nation because it knew how long it'd fought for these political rights. And it also believed in the power of people. When India took this decision, every other country predicted that India will fall as a nation and soon would end up in chaos. But that never happened.
India not only proved them wrong but also gradually elevated to the rank of the largest thriving Democracy in the whole world with a population of over 138 crores, almost 4 times the population of the United States.
India which once was so poor that it had to ask for aid and assistance is now the fifth largest country in terms of GDP, among the major exporters of food and provides humanitarian assistance to the countries in need. The country that once was devastated by attacks now takes country-building measures for the poor countries that couldn't do that on their own.
3) different political ideologies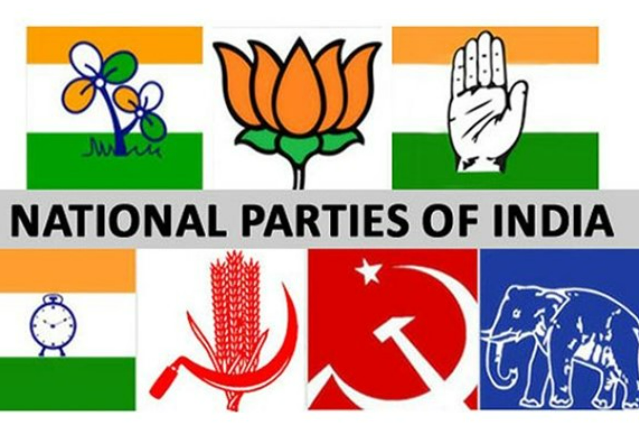 When India got independence, it had only a handful of political parties, but now, as per the estimates of the election commission of India, it is home to a total of 2858 registered political parties, with 8 national parties, 54 state parties, and 2797 unrecognized parties.

These political parties have their own ideologies. In a world where there are many big countries that don't allow to thrive more than one or two political ideologies within their boundaries; India gives this freedom to its citizens without even asked by them.
It's not a surprise that these political ideologies sometimes fight for their supremacy, but in the end, national interest always wins over any hidden motives or private interests. This is as amazing as heaven, to be different, to want different things for themselves but in the end, to stand united for the cause of the nation.
4) A Paradise for travelers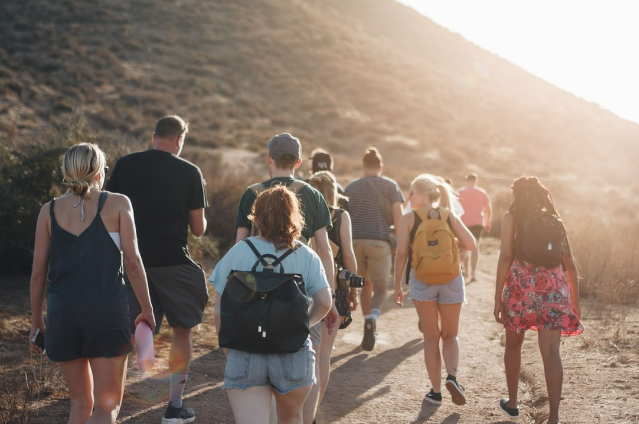 Here, you'll find everything a hopelessly romantic traveler could ever ask for. In India, you'll find historical and peaceful architectural sites like the Taj Mahal, Qutub Minar, Sheesh Mahal, etc. Natural heaven like Meghalaya, Kerala, and Kashmir is something you'll never get tired of exploring and rejoicing in its peace.

To find spiritual balance and harmony, you'll find here places like Golden temple in Amritsar, Yamuna Ghat in Uttar Pradesh, Dharmashala in Himachal Pradesh, Parmarth Niketan in Rishikesh, and truckloads of such sites all over India, you'll run out of time, but never of such places.
5) Awesome hospitality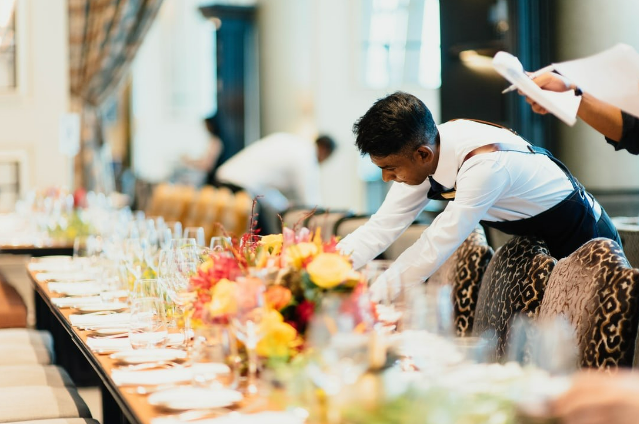 Indian people live by the mottos of "Vasudhaiva kutumbakam" which means "The world is one family" and "Atithi Devo bhava" meaning "The guest is equivalent to God." These two mottos make Indian people live by generosity, love, and kindness towards their guests.

Here, you'll find people giving food, and places to live to strangers. They treat foreigners with respect and love. They'll help you through directions, suggest awesome places and run you through the amazingness that India carries within itself.
They do so because they believe that God can meet you in any gender or form and by treating any individual badly, you're treating God the same way. By dishonoring someone, you're dishonoring God. And hence, this belief makes them the most amazing hospitable people on this whole earth.
Do come to India and experience this through your own eyes and soul.
6) Delicious finger-licking food
East, west, north, south, and center, wherever you go, you'll find enormously new kinds of food everywhere that will make you visit those places again and again just to satisfy your cravings.

In the East, you'll find awesome food like Momos, Rasgulla, Rasmalai, and Dalma. In the west, food like Thepla, Dhokla, shrikhand, Vadapav, zunka bhakri attract foodies' craze like nothing else. In the North, traditional foods like, Chicken biryani, Aloo samosa, Nihari gosht, Rohan Josh, and Chhole bhature are all-time favorites. And in the south, masala dosa, Hyderabadi biryani, and uttapam are some of the dishes that are not only famous in this region but all over India and also outside of it.
Apart from these, western food like American, Chinese, Mexican, and French food are also available widely throughout every corner of India. As we said, we celebrate diversity, and if so, how could we keep ourselves from diversifying our food options?
7) Valuable literature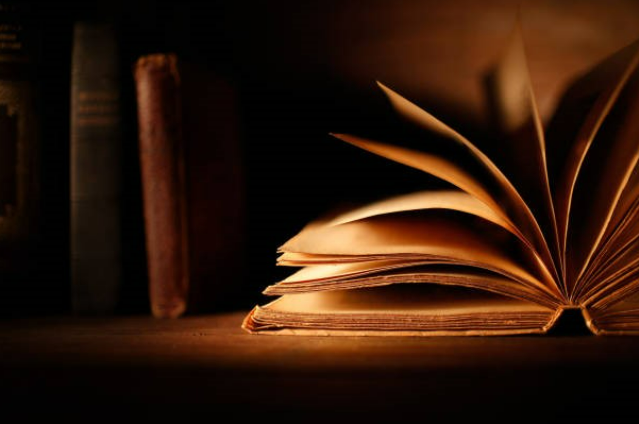 This land is encompassing the beauty of kinds of literature for centuries. There's not a mole of a doubt why Veda Vyasa's Mahabharata and Valmiki's Ramayana, written in Epic Sanskrit, are regarded as the greatest Sanskrit epics. Abhigyanshakuntalam written by Kalidasa, dohas of Kabir, kalidas, and Tulsidas are relevant to this day.

We also have a rich tradition of Puranas containing century-old knowledge of day-to-day life that is still relevant today. These Puranas are Bhagavad Geeta, Garud Purana, Vishnu Purana, Shiv Purana, etc. Apart from these, we've Vedas such as Rigveda, Yajurveda, Atharvaveda, and Samaveda.
The literature journey didn't stop there. Today, Indians have many records on their name in this field. And to our delight, recently an Indian novel called "Tomb of sand" has been awarded with the international Booker prize 2022. It's a moment of pride for all Indians and especially for women, as they've also started contributing to the partition literature.
Apart from this, 3 Indian authors namely Arundhati Roy in 1997, Kiran Desai in 2006, and Aravind Adiga in 2008 won the Booker prize which shows our talent and excellence in this field.
On this land, great authors like Valmiki, Vyas, Munshi premchand, Nagarjun have been born and made their forever imprints on the heart of their readers.
8) Affordable shopping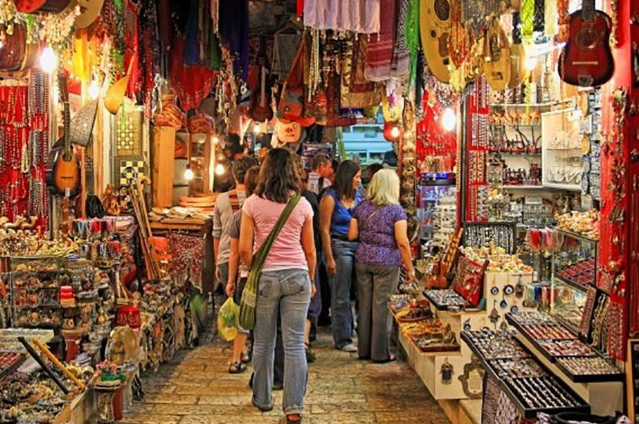 In a world where popular companies are selling fast fashion in the name brand and that too at such high prices, India is the perfect destination for those who love shopping. Here, you'll find many places where you'll get clothes, accessories, jewelry, etc. at very affordable rates. In Maharashtra, there are cities like Pune and Nagpur that have markets by the names Tulshibagh and Bardi respectively that cater to this low-cost shopping need. In Gujarat, a city called Surat offers you a variety of dresses at the cheapest rate.

You'll never regret visiting these places. But one piece of advice I would like to give: Carry at least 5-10 carry bags with you when you hit the road for shopping. You'll just keep adding things and won't even know when you're running out of bags. It's this cheap and fancy.
9) "Jugaad" to every problem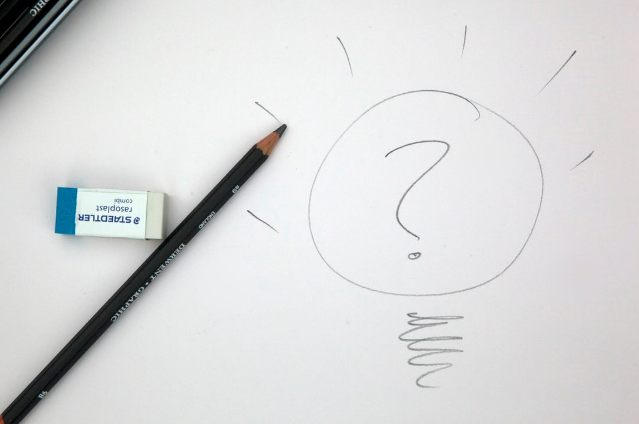 There's a story that goes like this: There was a soap factory in America. Once, the machine that lines up soaps in the row and blows out empty soap cases, got some issues in it due to which, it wasn't able to separate the empty soap cases from the filled ones. The manager then called a technician that charged 50 lakhs rupees for its repair.

The same factory had a branch in India that faced the same problem. So what do you think Indians must have done? They too had invested lakhs of rupees for its repair? The answer is "No."
So how did they solve this problem? Well, simply, in place of that machine, they put a table fan that did the work of blowing away empty soap cases.
See? How Indians have jugaad to the solutions that the rest of the world finds so troubling.
From cutting the pouch of toothpaste to extract the remaining toothpaste from the corners of it to using old clothes as mops, Indians make the cheapest solutions to every problem that exists.
10) Bollywood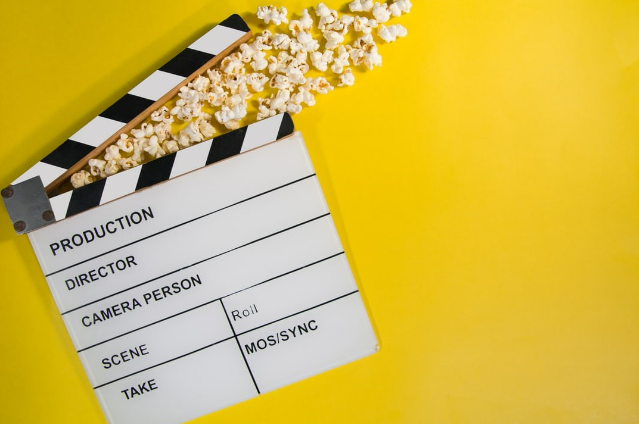 One of my friends who's also a solo traveler tells a story of how he was amazed to see that people of Germany, Peru, and Japan rejoice in the Bollywood music of superstars like Amitabh Bachchan, shahrukh khan, Rekha ji, etc.

Since its inception, Bollywood has made many strides in the film industry. From romantic Bollywood movies that tell us the meaning of love in its purest form to the love between hostile countries, Bollywood never leaves us a chance to amaze us with its super fantastic stories that leave forever footprints on our hearts.
It won't be wrong to say, that it is Bollywood that has played a great role in promoting the Indian culture, values, and traditions all across the world through its stories and songs. The amazing Bollywood is shaping an amazing India as it is rightly said that Bollywood is a reflection of real-life and vice versa.
11) Worshipping of Nature and animals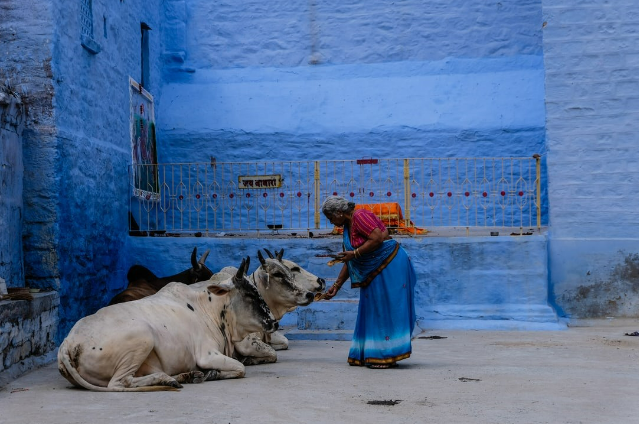 Amazing isn't it? Indian people worship nature on the pretext of festivals such as "Vat Savitri" in which Indian women worship the banyan tree and tie cotton threads around its trunk. There's a scientific reason for this tying of thread and That is, in the rainy season, a specific kind of worms eat the trunk of this tree and due to this cotton thread, it gets protection from these worms.

Apart from this, people worship peepal trees, Tulsi, mountains, rivers, land, sun, moon, etc. And in the case of animals, they worship the cow, ox, dogs, etc. Festivals like Pola in Maharashtra, and Bhai dooj in Madhya Pradesh brings this tradition with them. On karwa Chauth, Eid, jhulan Poornima the God moon is worshipped. The God sun is worshipped in festivals like Pongal in Tamil Nadu and Makar Sankranti is celebrated almost all over India but mainly in the central part of it.
12) Place of wonders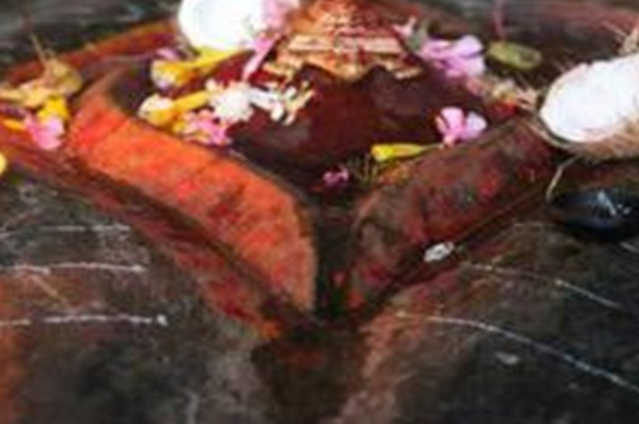 India will never let you go without making your journey wonderful. Here are some places that will leave your mouth open in excitement and wonder.

In Assam, there's a Kamakhya Devi temple, where the goddess is said to be menstruating and all the water around her is of red color. Perhaps, it signifies that there's no taboo attached to periods, even Gods see that as normal.
The Magnetic Hill in Ladakh appears to have magical properties that can pull a car uphill, even when the car engine is off. But here's a spoiler alert – there's nothing supernatural going on here. The catch is though the road looks like it's on an incline, it is in fact going downhill. So, it's just an optical illusion, but one of the most surreal experiences in India.
Lonar lake in Maharashtra is known for its changing water colors. The salinity of water produces different types of microbes causing pigmentation in water resulting in color change. Studies have revealed that the color change was caused by Haloarchaea or halophilic archaea bacteria which is found in water saturated with salt.
There are many more wonderful places like these that are waiting for you to leave you in amazement.
13) Land of philanthropist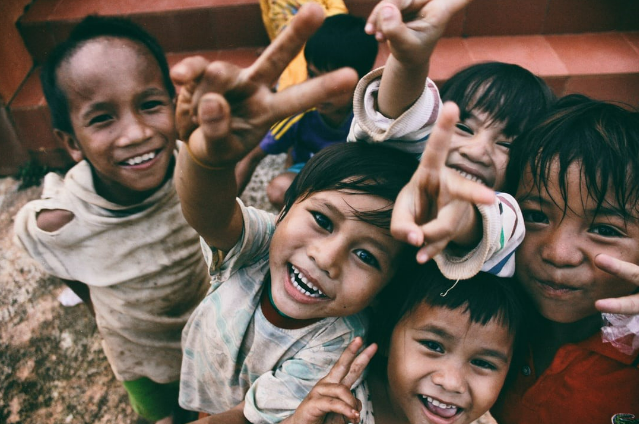 Well, people say that only the rich can be philanthropists. But on this land, even the poor have something to offer, something that can make someone's day or life. From people giving some financial aid to beggars to businessmen who are building big NGOs to rehabilitate and take care of such people, this land never lacked philanthropists.

You've heard names of people such as Ratan Tata, and Azim Premji who spend most of their profit for the cause of the nation, for the cause of the poor. For them, profit in business is important but there's one more thing more important than that, and that's this profit should do good to those, who've not even seen what good life means or How it looks like.
14) Life of simplicity and spirituality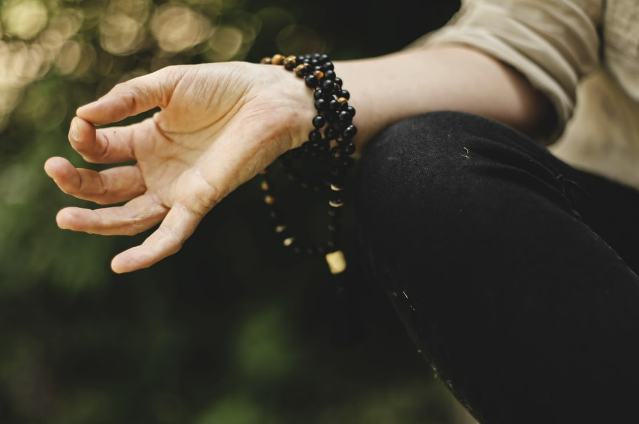 The thing that differentiates Indian people from the rest of the world is their simplicity. People here lead a simple life, eat simple food and wear simple clothes. They give more importance to inner beauty than outer appearance. And that's might be the reason why Indians give more importance to the soul, unlike the westerners who give primacy to materialistic things.

Perhaps one of the reasons Indian people lead simplistic lives is their belief in Moksha, which means salvation. They seek salvation from the cycle of death and birth. And they know, that all the things on this earth are materialistic and will only keep us away from attaining moksha.
Indian people believe in spirituality. Spirituality makes them look inwardly. Inside themselves. Spirituality tells people to be good first, and then embark on the journey of making this world a good place to live.
The main aspect of spirituality that India has offered to the world is meditation. It tells us to focus on ourselves, our minds, and our body. The more we'll know ourselves, the better we'll be at coping with this world. Also, the tradition of Yoga is a great practice on the path of spirituality.
15) Land of righteousness and courage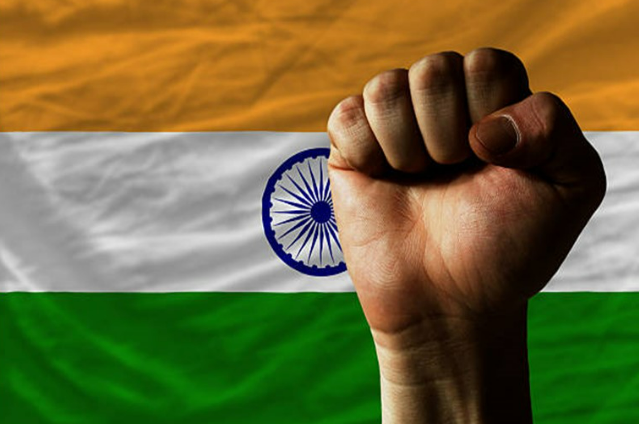 For centuries, this land has proved to be a breeding ground for courageous and righteous people, who fought all their way long for the values they stood for.

Be it Chandragupta Maurya or Jhansi ki Rani who fought for their right and country, Or be it, Ashoka who dared to make changes in himself and his land for the good of his people, we were always blessed to have such people.
During the freedom struggle, our freedom fighters fought on behalf of each Indian. Many revolutionaries like Bhagat Singh, and Lala Lajpat Rai lost their lives while fighting for the cause of the nation. For these people, courage was something that never lacked in them. They were ready to sacrifice everything including their life for the things they considered belonged to them.
16) Teachers are worshipped as God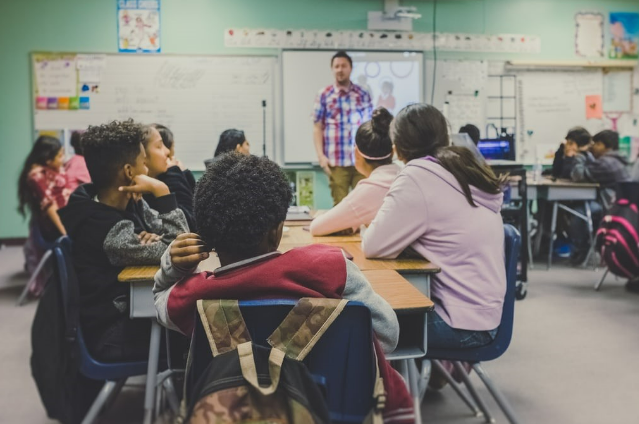 Here's a famous Doha of Kabir that says;

गुरू गोविन्द दोऊ खड़े, काके लागूं पांय।
बलिहारी गुरू अपने गोविन्द दियो बताय।।
In this Doha Kabir says that a Guru ( Teacher) and the God are standing in front of me, whose feet should I touch and give honor to? Then he chooses to touch the feet of his teacher first, as it is he who has taught him about the God, who has introduced him to the God
Through this Doha, Kabir is trying to make a point of the supremacy of teacher who helps us walk through the path of life. We all have spark within us that has the power to illuminate the world, but it is only with the help of a teacher, that we'll be able to know the right direction this spark should be set in.
Similar to this Doha, Indians respect and worship their teachers as God. In Hindu mythology, even Gods such as Ram, and Krishna had teachers who helped them grow.
In India, people also celebrate Teacher's Day on the occasion of the birth anniversary of Dr. Sarvapalli Radhakrishnan.
17) Wide range of climates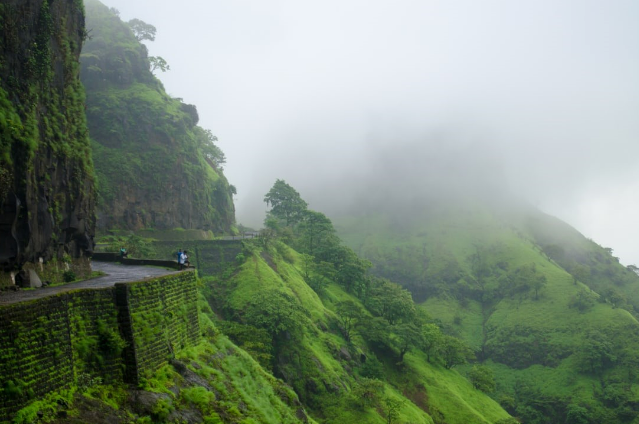 The climate of India is as romantic as the monsoon and as thorny as the scorching sunny day. The climate of India is as cold as thunderstorms and as warm as humidity trapped in the air.

Unlike other countries, that have only winter and summer or winter or rainy seasons, India has varying seasons ranging from summer, winter, rainy season, monsoon, spring, autumn, etc.
Here you'll experience every emotion through these seasons. Each season brings with it the nostalgia of memories and a new bag of adventures.
18) Women are worshipped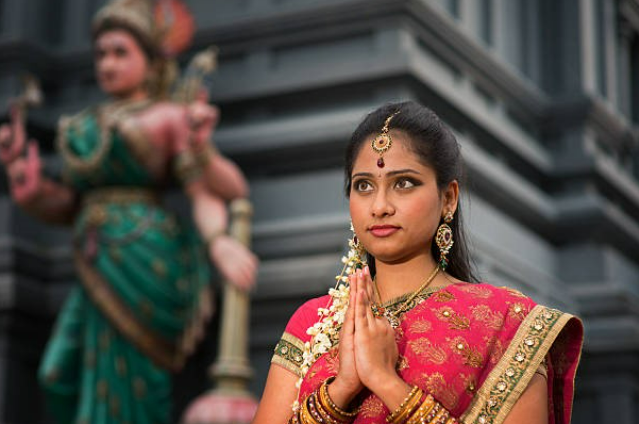 While in many countries, women are treated as second-class citizens and are looked down upon, in India, women are worshipped as Goddesses. In Indian mythology, there are goddesses such as Durga, Kali, Sarasvati, etc.

During Navratri, little girls are worshipped and given meals by locals. In North India, in every ritual or worship, they offer girls some Dakshina in the hope that good will follow if they do so.
19) Incredible people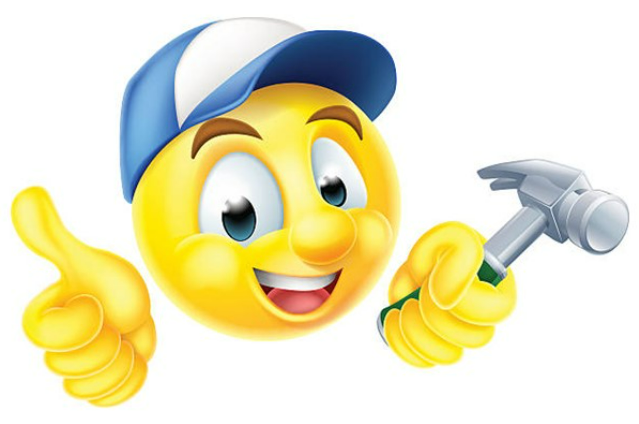 Just like the land, people here are also incredible and do things that almost seem impossible.

Saalumarada Thimmakka is an Indian environmentalist from the state of Karnataka, noted for her work in planting and tending to 385 banyan trees along a forty-five-kilometer stretch of highway between Hulikal and Kudur. She has also planted almost about 8000 other trees.
A 65-year-old woman names Lata Khare ran a marathon for the first time in her life and also won it. She did so, to save the life of her husband with the prize money she was about to win.
There's another incredible story where a teacher Ranjitsinh Disale won teacher's award in 2020 for his outstanding work where he used QR codes in textbooks to make them much more interesting for the students. Instead of using that prize money for his interests, he invested that for further improvement in education for the children.
India is full of incredible people, who go beyond limits when it comes to their people and their land.
20) United we stand divided we fall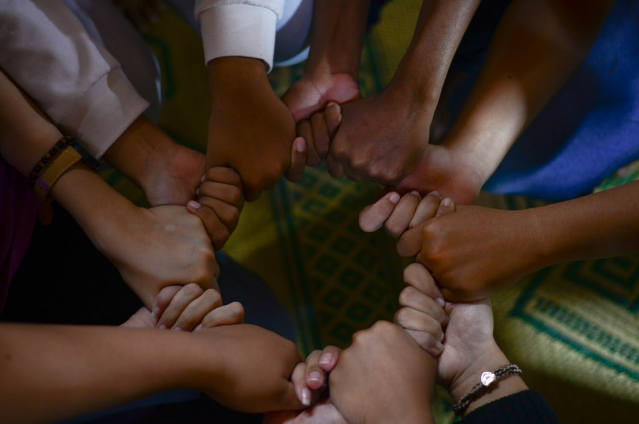 No matter how amazing this country may be now, it forever stood on one principle that kept it intact, that is, " United we stand, divided we fall." No matter for how many centuries we were attacked by intruders, the only thing that mattered was that we never ran away showing our back. We always fought back. In unity, we were the strongest.

But once, we were divided, divided into the lines of religion, we were nothing but rotten rats seeking refuge. The result of this division was the 1947 partition. We fell, we fell as a nation.
So here's a great lesson about we Indians, "United we stand and divided we fall."
21) God resides here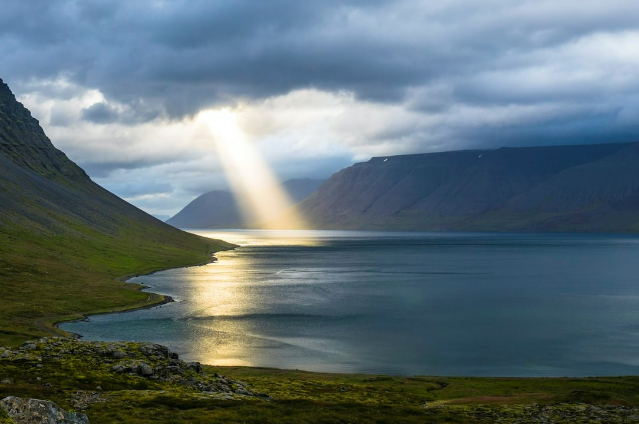 Yes, you read it right. It's quite shocking to read, especially for those who are atheists. But yes, according to me, God lives here. Otherwise how a big country like India with many differences among its people, where Hindus hate Muslims, where City people hate village people, where the poor hate the rich, where there are almost thousands of languages still people find common grounds for communication, could have survived for this long time. How could a country like this would have made the huge progress and come a long way it is now.

Definitely, there's a God. A God that resides in each individual living there. A God that looks at the greater good. And yes, like God, these individuals also make mistakes, but what matters the most is that they always come on common ground where everybody's good is always put forth in comparison to private interests.
Conclusion:
I love India and I'm proud to be here. To experience its rich culture, heritage, hospitality, nature, literature, and most importantly its people, who make this country whole!
On end note, I would like to leave you with initial lyrics of the song "I love my India" from Movie "Pardes."
" Seen London, I've seen Paris,
And I've seen Japan.
I've seen Michael (Jackson), I've seen Elvis; I've seen it all, my darling;
And in all the world there is no other India,
No other India…"
. . .