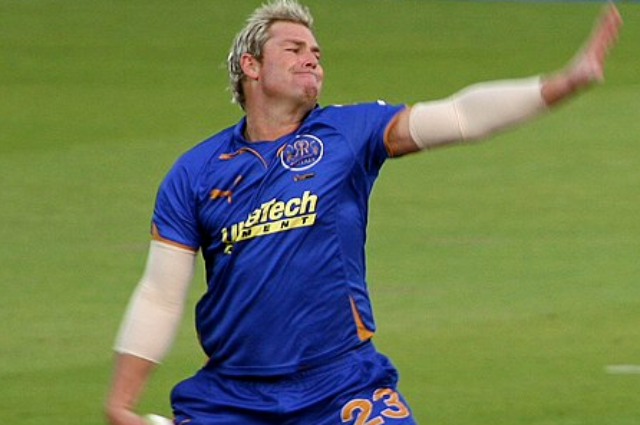 "Kirsten and Gibbs looks solid and fine,
One-fourth runs are already done,
Victory for South Africa looks in line,
But don't groan mates, for Warne's yet to come!"
Australians thus shouted in hope at Edgbaston.
Hope that the magician would deliver once again
Sun was shining bright when the magician arrived
And soon one shouted:
"Wow look at that turn!"
Soon later shouts rose in crescendo
"Gibbs is gone!"
"Kirsten too!"
"The Captain has followed them too"
The match turned upside down in just two overs.
And by a whisker Aussies made it to the final.
That was just one mug from a sea of such showings.
With all been done with flair and style.
That Idol of all 90s kids,
That genius who turns ball square,
Is now gone forever.
That news too, like his Wrong Uns,
Bamboozled everyone.
He looked too fit to die so soon.
May be God wants him to enrich his court,
For there were none like him

. . .