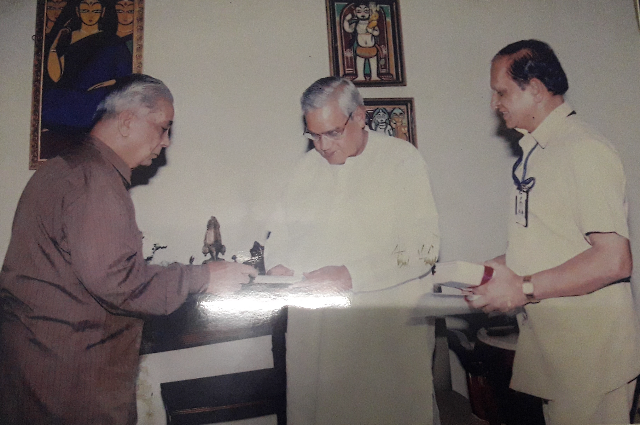 TLBOT
The little box of thoughts being a brainchild of mine is a mix of emotions, Happiness, fun quizzes, laughter and lots of real quotes. The little box of thoughts, though only a facebook page till now is a startup I have had in mind for years. I am a granddaughter of a poet, a poet who was famous inside a small town but not a celebrity worldwide. He has received recognition from the former President Shri Atal Bihari Vajpayee, who called him at Rashtrapati Bhawan to gift him a collection of his books during his course of office. My Grandfather had started writing books when my grandmother expired and his books at some course became a miracle of reading at his birth place. He used to publish them. There was an official launch ceremony. I was a kid then. So since my childhood , because of my grandfather I was treated with a certain fame and recognition. So stage fear or confidence to be presentable was never an issue for me.

I was close to my grandfather. He wasn't the celebrity respected for me. He was the granddad with a lot of wisdom and teachings inside him for me. He used to hear me out, also when I felt abandoned by my own parents. He used to know all my friends. He used to teach me spellings. My grandfather though a writer of Hindi, used to have an immaculate vocabulary of english. And I thought I was smart, But he was the smartest of all For he used to know where we were faking smartness.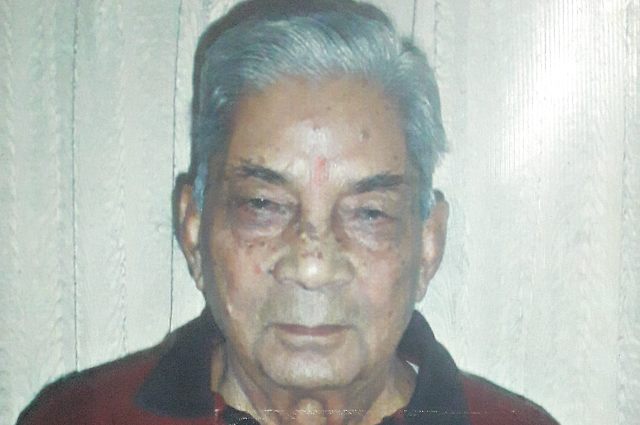 His four sons all moved to bigger towns and during his last breath none was there except my youngest uncle. Nor even me. I was busy in my board exams. In fact i was not aware of his death. I found out soon.

Years passed by. Everything became normal . But the power of his books and his wisdom kept whispering in my ears. One day I published a thought on my facebook status and it had likes and likes and a lot of Comments.
I opened a page "THE LITTLE BOX OF THOUGHTS". Everyday a single thought. I collected followers at a go. They were allowed to like, comment, give their opinions. I was known for my realistic thoughts. I have my growing up in a boarding schools. I was amused by lots of stories, and quotes that were only real. I used to write stories and show it to my friends. We weren't allowed cell phones so they were a means of entertainment to all my friends. My love life, My friend grudges, my tomboyishness with guy fellows, My missing of parents, me hating the hostel food being the dining table incharge, me being selected as a school head girl all became instances of my stories to friends.
Gradually we all got separated and I started my own page. I was never the person who believed in an unbelievable reality. I liked being motivated. But in reality. We friends used to make fun of people guaranteeing senseless reality. I started publishing real quotes.
I thought of deleting the page at one instance but then I looked at the notifications and I concluded that though there were less likes, though there were less comments but there were a lot of shares for stories. People used to share my quotes to their sons , daughters, friends. And also there was an audience interaction whenever we had a quiz at our facebook story, These were the two backbones that kept me going. I didn't wanted these audiences to leave me.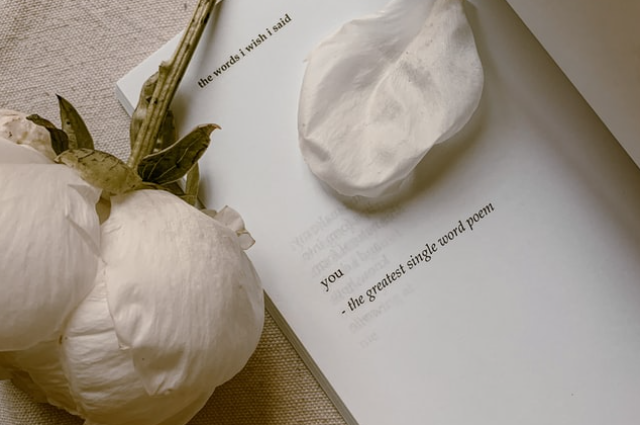 There had been ups, there had been downs but i think only the wisdom of grandfather and the recognition he bestowed me with in my childhood days never allowed me to quit.

During pandemic times, Our page was allowed the grant. Today TLBOT though a small community releases realistic quotes, heartfelt poems, a life changing story and fun to opinionated quiz. And we take to how many people vote for the quiz and which option wins.
The audience is allowed to contribute. They can well submit their own poems, quotes , quizzes , stories and we publish them through our network. We have also collaborated through NGOs and others to be a part of us.
We are a community of a few workers plus some soft wares and soon we will look forward to take it a step ahead.There are a couple of voters, Unknown people , some business persons, who had been with me through our highs and lows. They have shown interest a lot, have voted always and also recommended to other people.
This is the simple story of "The Little box of thoughts." All my prayers just bestow for the fact that one day it becomes a thought process for people and heartbeat for its followers.