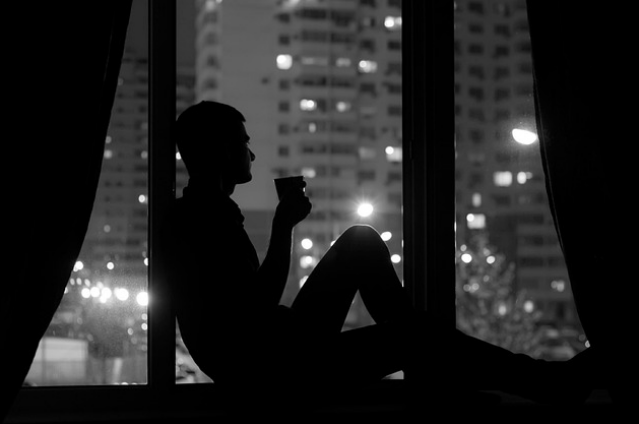 I left a piece of myself that day when I said goodbye.
heart a little heavy,
holding myself together with bundles of lies.
lookin' at you last time,
memorizing you like my favorite song;
You went away in flying tunes,
as if ain't nothing was ever wrong.
Driving away from your drive thru,
your milky cardigan resting on my passenger seat;
how can it be easier for me to leave,
when it smells like your heart beat?
Unlocking the door to my apartment,
never once did it felt like home.
funny how they say "home is always the person never the place or wherever your roam"
for I have known you inside and out,
even your deepest secrets, the silence, the shout.
the scream that ignites the power in you,
The dark silhouette that makes you, you.
Meeting you was the only good thing that has ever happened to me,
I went back to the time when my mum always said "darlin' you'd wife her, just wait and see"
Watching you walking down the aisle with a veil on your head,
Our rings tied with a lump of a promising thread,
That day I knew I'd happily munch on thorns even if roses were being fed.
Now that am walking away, taking a breath and releasing a sigh,
Remember when people said "real men don't cry"?
yeah screw that,
because my eyes are almost never dry.
I worshipped the forever with you,
knowing we'd never tear apart in two.
I loved you for who you were,
but maybe the man you loved, was never enough.
Thought we'd grow gray and old together,
maybe you would've loved me more,
if I were heather.
Oh sweet creature! please do tell,
How to love someone else?
when I don't know how to love anyone that's not you on this street; How to love someone that doesn't match your heartbeat?
It's always you.
it might kill me to tell you the truth,
but am still in love with you.

. . .