Even though trappings of civilizations are all around us, there are still some parts of the world where our ascendancy is low. From locations in USA to NEW ZEALAND, here's a list of some places in mint condition for you to travel on the planet. Let's take a look at an untarnished world,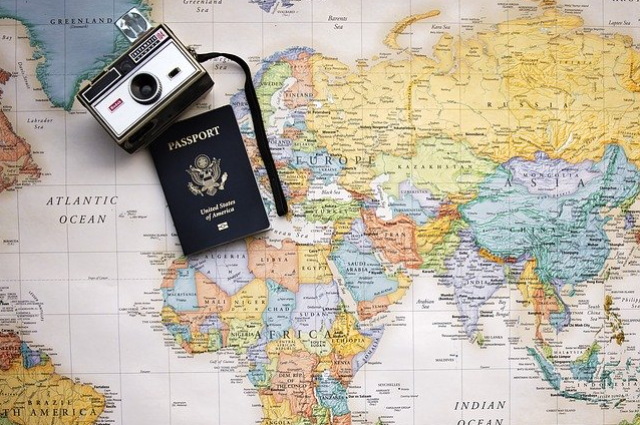 1. Blue Lake at Jiuzhaigou National Park, China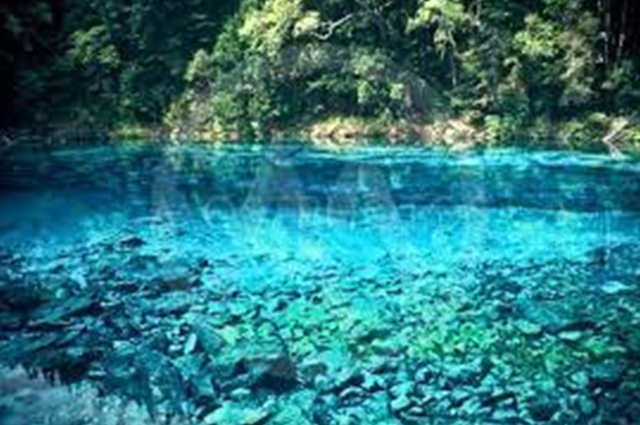 It is 1375 meter long, beautiful crystal blue lake in Jiuzhaigou Park of China. Sequestered among the Min mountains near the Tibetan Plateau, its poles apart from thronging streets of Beijing! Deservedly, it was turned into a world heritage site by UNESCO in 1992.

2. Haiku Stairs, Oahu, Hawaii
The Haiku stairs in Oahu comes quite too close to 'The Staircase to Heaven.' These statuesque, awe-inspiring, lordly stairs were secretly built by Haiku radio station to transmit radio signals to Navy ships across the Pacific in the year 1942. Today you can walk these undiscovered 3922 steps if you dare to.

3. Enchanting River in Surigao del Sur, Philippines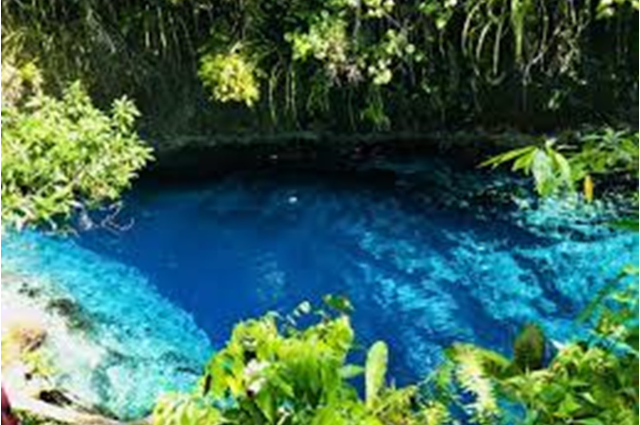 With places like Boracay and Palawan, Philippines has become one of the most popular islands to travel. But it still has many places which are yet to be discovered. Hidden behind the Rocky Mountains of Surigao del Sur is located this dreamy river. Just like its name, the place is immensely charming and calm, far away from the noisy crowds of people.

4. Crooked Forest, Szczecin, Polland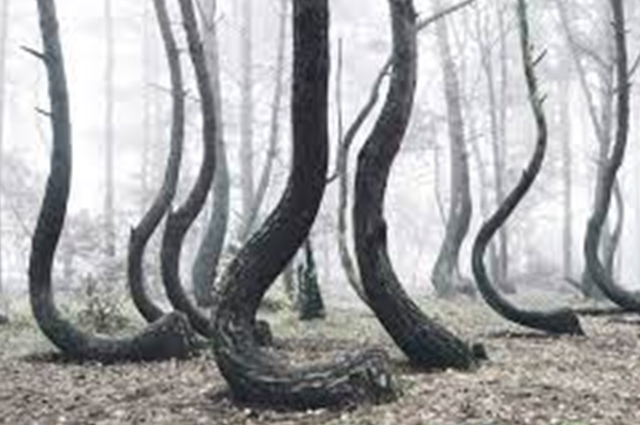 This mysterious forest can be found near the township of Gryfino in Western Polland. It is known as crooked forest because it consists of around 400 Pine trees grown at an angle of 90 degrees from the roots. Some believe that the reason behind this bend of the trees is the gravitational pull within the area. Others have more sinister reasons.

5. Hitachi Seaside Park, Ibaraki, Japan
Here's a place for all the flower enthusiasts to call Paradise on Earth. A blissful, unknown place is hard to be found near Tokyo, but here's one! This is The Kanto Plain, a vast hectare of a variety of flowers in every palette. It is located in the northeast of Tokyo. A must visit for the flower lovers.

6. Pangong Tso Lake, Ladakh, Himalayas, India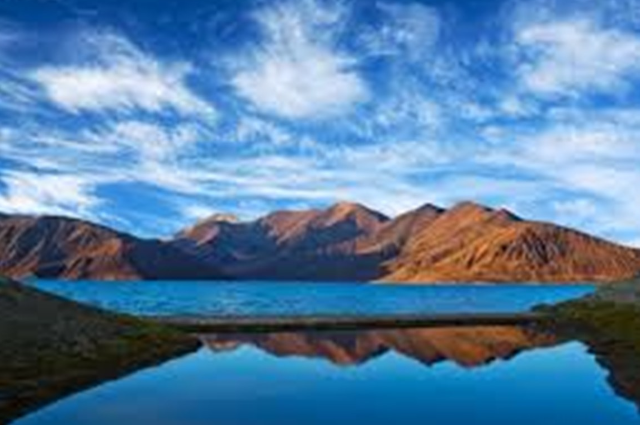 This has been an attraction for a lot of bikers because of the way and landscape. It is the most famous lake in India, not exactly a secret place but relatively unvisited. This lake lies near the Indo-Chinese border and is stretched for about 160 kms. This lake contains the highest amount of saltwater in the world.

7. Apostle Islands, Wisconsin, USA
This is a group of 22 Islands in Lake Superior, off the Bayfield Peninsula in northern Wisconsin. They are also known as "Gem of Wisconsin." These are 60 feet high sandstone walls. They are beautifully perfect and naturally made by the work of water.

8. Salar de Uyuni (Salar de Tanupa), Bolivia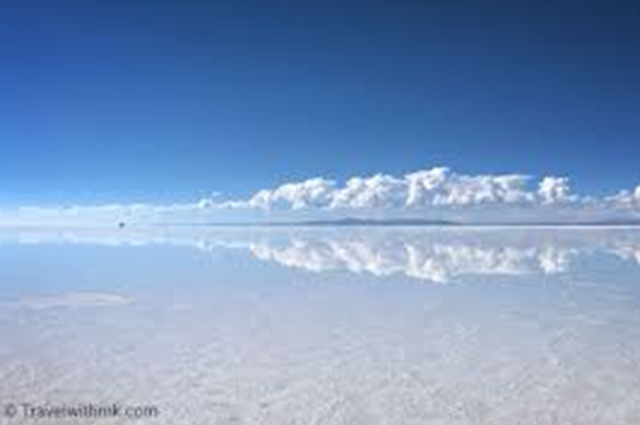 This is a salt flat, considered to be the largest in the world. It is a result of the prehistoric lakes surrounding it. It extends to 10,582 km2 . It is well hidden in Potosi, southwest of Bolivia. It is one of the most beautiful places in the world.

9. Aquarium in Rangiroa, French Polynesia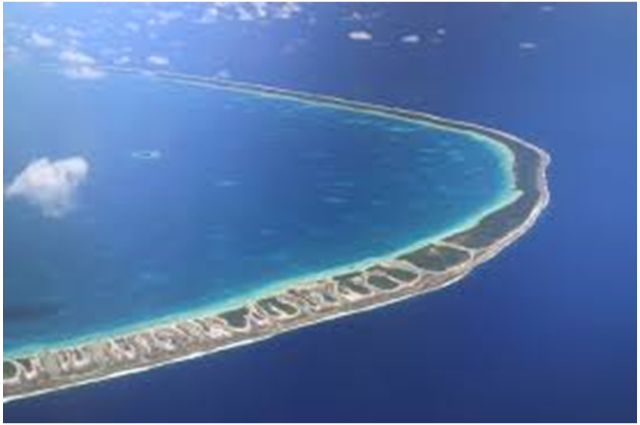 If you are in search of a secret snorkelling spot, away from the crowd, here's the best one! This is a long stretch of coral reef full of colourful fishes and many more marine livings. The aquarium is surrounded by healthy corals. Its depth ranges from 1m to 4m.

10. Rotorua Hot springs, Rotorua, New Zealand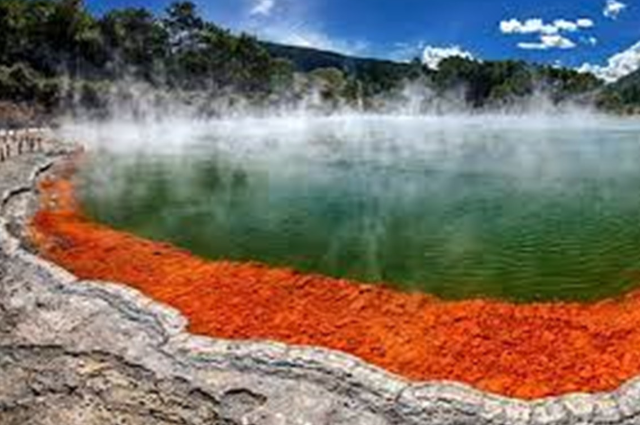 Rotorua is known for its wonderful geothermal waters and bubbling mud pools since the 19th century. These hot springs are located along the edge of Lake Rotorua. Its water consists of cure for ailments like arthritis and rheumatism. Also don't forget to learn about the fascinating Māori culture while you relax in the most remarkable geothermal wonderland.

11. Svalbard, between Norway and The North Pole
Svalbard means 'cold coasts' which indeed is the best name for this place. It is an archipelago in the arctic ocean, located between Norway and North pole. It is one of the most beautiful and untouched places in the world. It has a lot of nature reserves, bird sanctuaries and Polar Bears too.

12. Monastery of Santa Maria dell 'Isola, Tropea, Italy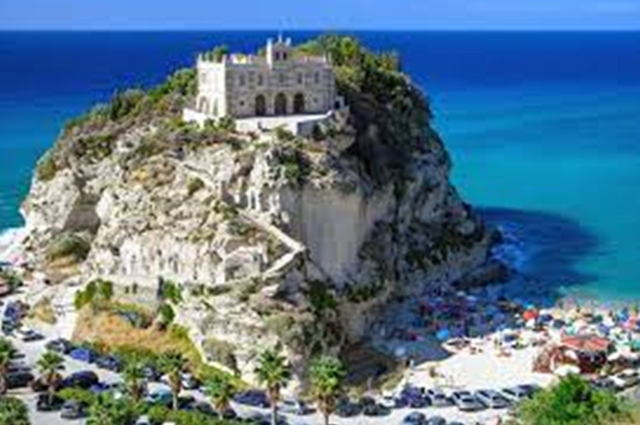 In search of a secret gateway to a fantasy Island? Then straight away head to this 12th century Norman Cathedral Fransiscan Monastery in Tropea, Italy. This is the best kept undercover vacation spot of the Italians. People don't really know about this place yet. Here, you get a panoramic view of this castle can enjoy an afternoon dip in its warm, turquoise clear waters. A must visit for people in search of an ancient, mythical kind of fantasy world.

13. Inverted Tower, Quinta de Regaleira, Portugal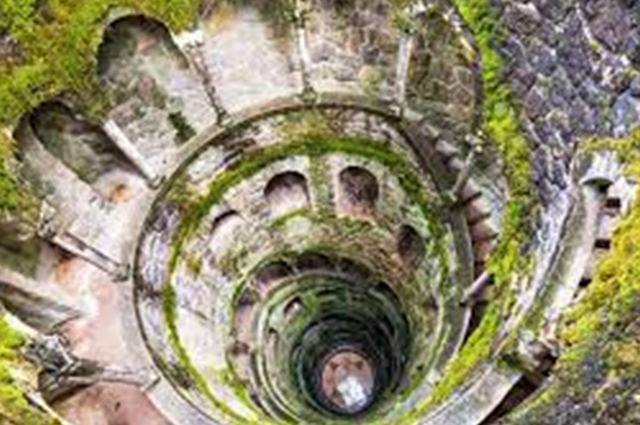 This estate is as beautiful outside as it is from the inside. This mysterious spot is actually 27 feet deep well, a majestic site dubbed as an inverted tower by the people. It leaves wondering if it really is a well or an actual tower which is built upside down.

14. Las Lajas Sanctuary, Ipiales, Colombia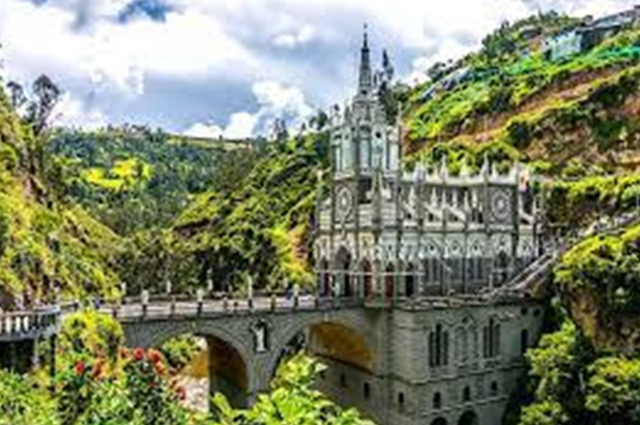 This stupendously monumental neo-gothic church, lying within the borders of Colombia and Ecuador is said to be built in around 1700s by a family who claimed to have seen The Virgin Mary in the sky. It's really very royale and out of the way, so you won't actually find too many tourists here!

15. The Door to Hell, Derweze, Turkmenistan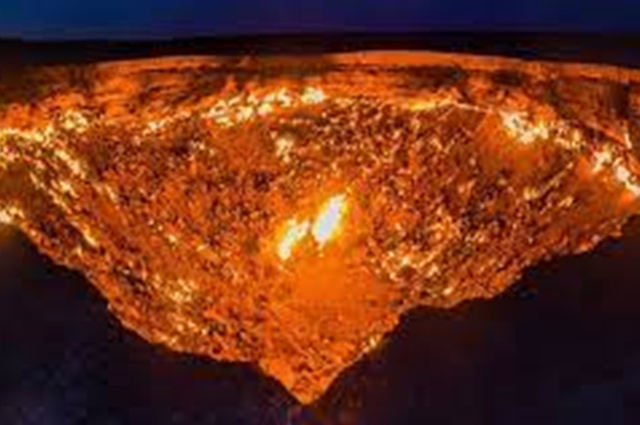 This was actually formed in the Soviet Union era in 1971, while mining of natural gas. The gas driller had fallen inside the cave which was filled with gas leading to its collapse and formation of this humongous crater. To avoid the spread of methane gas, geologists set it on fire which has been burning continuously ever since naming it "The door to Hell" or even "The gateway to Hel" It has become a unique place to visit since then.

16. Mount Sanqing, Jiujiang in Mount Sanqing, China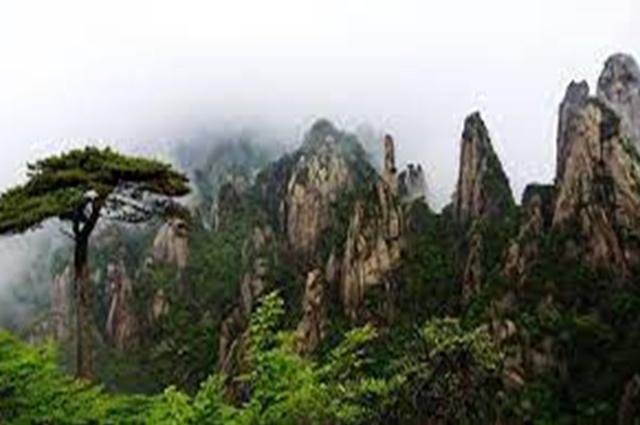 This territory of mountains has 3 peeks, Yujin, Yuhna and Yuxu peaks known as "Three Qing" in Taoism. Taoism is a Chinese philosophy based on writings of Lao Tzu, promoting humility and religious piety. This used to be the place for practising Taoism in ancient times. This Miltonian view offers you splendid landscapes, perplexing rocks and endless-like waterfalls.

17. Pingvallavatn Lake, Iceland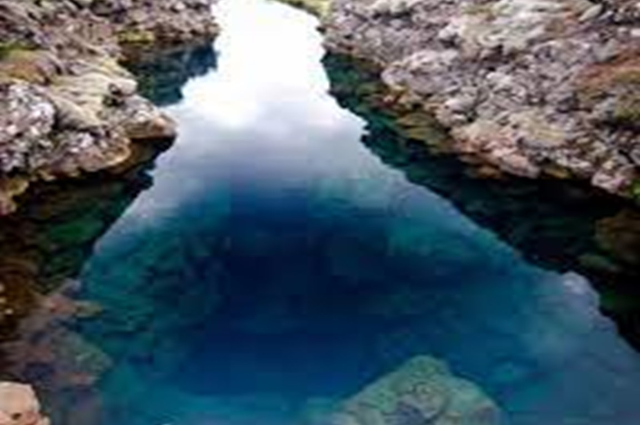 Want to be in two different places at the same time? Get going to the Pingvallavatn Lake in Iceland to catch on to that heroic feeling. You can swim between the rocks submerged in the Atlantic Ocean and you'll be swimming in both Europe and America.

18. See Grotte, Hinterbruhl, Austria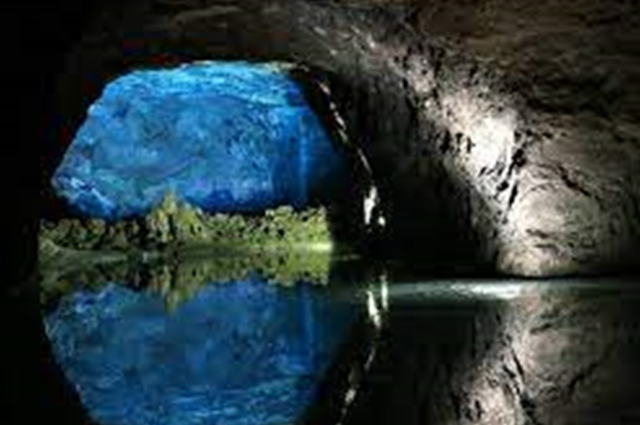 Europe's largest subterranean lake, See Grotte is located in Hinterbruhl, Austria. It stretches up to 60m underground. It is a cave system with large grollo located under a former gypsum mine. The mine was flooded with 20 million Liters of water in 1912 leading to its closure. It later became tourist attraction since 1930.

19. Lake Natron, Tanzania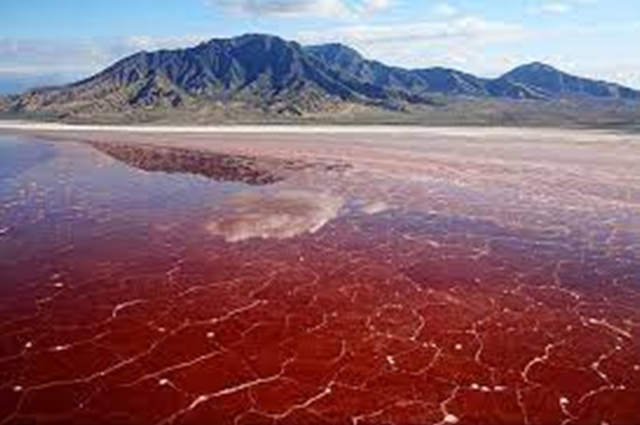 A bizarrely unexpected place to visit but with a perfect explanation. This lake turns every animal daring to venture its water into stone. The reason behind it its extremely alkaline water with a pH value of 10.5, quite high, isn't it? It burns the skin of animals entering the water. But an unusually amazing place to visit if you skip swimming in it!

20. Psychedelic Salt Mine, Yekaterinburg, Russia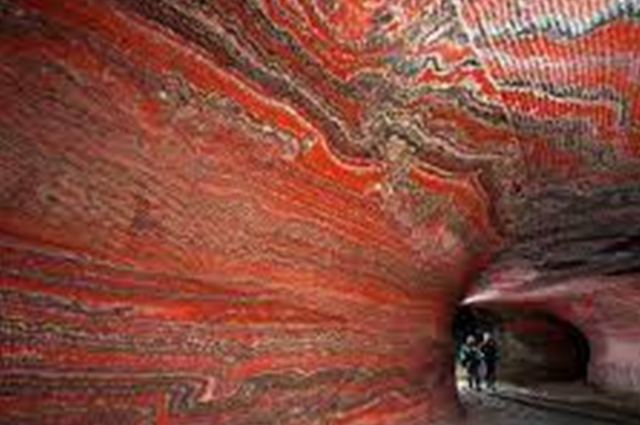 Located 650 feet beneath the city of Yekaterinburg, Russia you can find an unoccupied salt mine with psychedelic walls. Formed by the work of nature are the stripped patterns on the walls. They are a result of the deposition of mineral carnallite while an ancient sea was drying up.

. . .