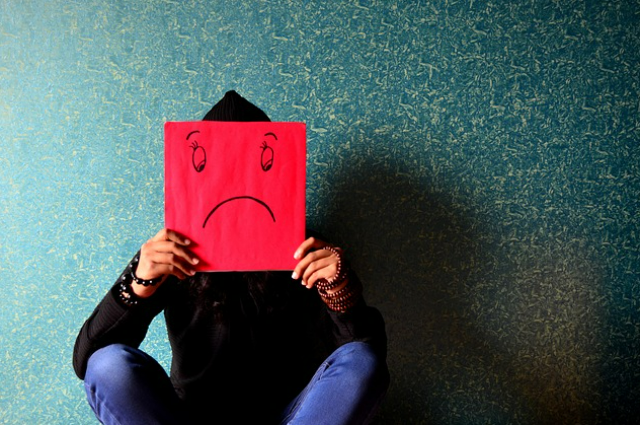 Is it only a woman who's allowed to express and if it is true then why only women? Why not men? Where are we going wrong? Is it us or the society or our family or each and everyone of us? Who's responsible for this? At least once, every man in his whole life must've heard the famous sentence "ladke rote nahi" when he was trying to express. Why can't we stop this? Why men are not allowed to cry? And if, he tries to express, can't we stop judging and say that it's fine not to be okay!?, it is fine to cry and speak what you feel. It is fine because we are human beings and same as women, men can feel everything too.

We talk about gender equality then where is equality in terms of expression? Is this fair? Are we not doing wrong to all the males by making them so harsh since childhood? When a boy starts growing, since that time he's been told that "Ladke Rote Nahi, Tu toh strong hai na". Yes, we know that you are strong but crying and expressing your feelings doesn't mean that you are weak. It means that you are a human being and obviously, if you feel then you should express that's why God gifted us expressions.
Please stop judging men and start helping them to express. It's a request to every female, whether he's your father, brother, friend, boyfriend, husband, child or any male, please help them and tell them it's natural to express any emotion whether happiness, sorrow, anger or frustration. The thing only matters is to express. Teach them, spend time with them, make them understand, be patient with them and let them know you will not judge them for expressing their emotions.
The root cause starts from childhood. So instead of telling them "Ladke Rote Nahi" we can tell them "Koi baat nahi". We can teach them to express their emotions freely since childhood. And for the ones who have already grown up listening to this, we can sit and spend some more time with them to make them understand that there is nothing wrong in expressing what they feel. It's time to make the change and the change starts from us.
. . .