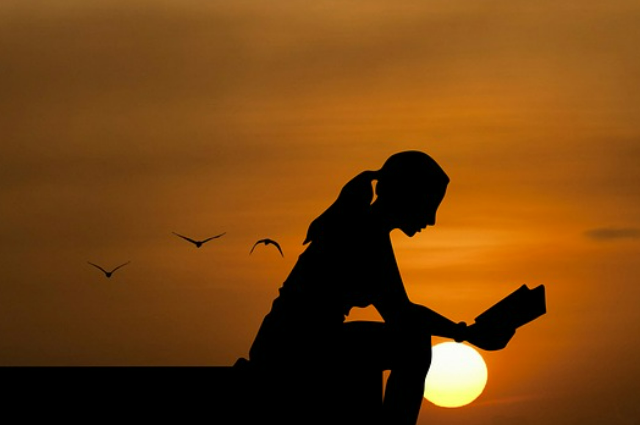 Milk and Salt
The marriage was called off. Sefali's marriage had been fixed with the village Pradhan's son, Heera, but now they have backed off. Sefali's father tried to persuade them by offering more than the promised dowry but all in vain. In no way they could accept a girl with white patches on her face as their son's bride. Even the allure of a brand new sedan did not work. These new white patches on Sefali's skin has changed her life drastically.
Sefali locked the door and sat quitely in her room. Just outside, in the living room, her mother sat crying, cursing her fate. Sefali could hear her howl, "Why, why why? Why us?". The neighbourhood women had come to console her. Sefali heard someone ask, "Malti, did you ever give your daughter milk with salt?"
"This is that jealous bitch's work. She must have done some black magic" another voice claimed. "Heera had rejected that bitch's daughter, that kali kaluti Neha, I am sure she must have mixed something in the food, otherwise how is it possible..no one else in the family has such a condition.."
Frustrated, Sefali started tearing off the magazine cut-outs of actors, celebrity weddings, and lehenga designs which she had pasted on the wall. Next to them, there's a mirror which has been covered with a dupatta. While furiously trying to remove a stubborn poster , her hand hit the mirror and the dupatta slid off. Her eyes fell onto the mirror. A girl in an orange top, with undone curls till her waist, red teary eyes, and a big white patch next to her thin lips stared back at her. In a second, she dropped her eyes.
She turned back and headed towards her bed. She remembers every moment vividly, like it was yesterday. Heera Ji had sneaked into her room through the balcony. He sat on this bed and whispered hoarsely, "Lock the door. I'll stay". She locked the door and stood coyly at the corner of the bed. Heera ji had pulled her hand, making her sit infront of him. He took her hand in his, caressed her palm with his finger. These flashbacks made her face flush dark, her lashes fluttered shut. That night Heera showered his love on her, he told her how her gleamy dusky skin reminds him of a summer evening sky and her giggle feels like a cool breeze. Looking into her big, dark, kohl smudged eyes, he had confessed his love.
Tears rolled down Sefali's eyes. "You lied Heera Ji..." she sobbed.
For several months, her life had revolved around Heera and their wedding. From her mehendi design to her sangeet performance, she had planned everything. She had so many dreams. They have all wrecked in a blink.
Indifferent
"Vitiligo" the doctor confirmed.
He's the third doctor Sefali's mother is visiting, this week.
"What can we do, doctor saab?" She asked anxiously.
"Not much can be done as there is no cure. Fortunately, this condition doesn't effect the physical health of the patient but it can have a serious impact on her mental health. Please take care of it, do not make her feel any less of herself.."
"But there must be some medicine..?" her mother interrupted.
"Yes, applying sunblock is necessary to protect the affected areas. As I was saying..Please take care of..."
"Operation?" she interrupted again.
"Malti Ji, the patches are scattered extensively. How can we..."
She rushed out of the room with out even letting him complete. "All these village doctors are hopeless" she muttered to herself.
Back at home, Sefali had been scrolling through instagram. She had discovered a very interesting profile, Winnie Harlow, a beautiful Canadian model, with the same skin condition as hers, vitiligo.
"Wow, her mouth is similar to mine. Maybe I can become a model too" she thought and chuckled. She sent the profile link to her sister's Whatsapp and typed "Hii..look at this, same to same mouth". Sent. Double tick.
She kept her phone and got up. It's Vasant Panchami today. She needs to get ready for the pooja. Sefali removed her top and stared at the mirror. Her skin seems to change everyday. The small white spots sprinkled all over her long, bronzed limbs, increase, decrease and wander around, like stars in the sky. "I really turned into a summer evening sky" Sefali thought and half-smiled. She put on a olive kurti, some kohl and a small black bindi and got out of the room.
Everyone is busy making arrangements for the pooja. Two neighbourhood aunties have come to help. They're preparing the pooja thalis. Her mother has also come back.
"What did you bring, Maa?" Sefali asked.
"What? Why should I bring anything? Everything is almost ready." She answered.
"You said you're going to the market..." Sefali's tone was skeptical.
"Oh..no..I....I went to the temple" She stuttered.
Sefali's elder brother, Divyansh, worked in the city. He used to bring expensive cosmetics and salwar-suits for Sefali every time he came home. But this time, things were different. There were no cosmetics, only a dull, full sleeved, loose kurti. She also noticed that Maa did not call her to meet the guests this time. She recalled, last year this time, Maa constantly kept yelling at her for not helping enough in the kitchen or for being a bit late to serve the guests. Sefali went back to her room. She checked her phone, didi still did not reply. Previously, the two sisters chatted all day, over messages as well as calls. From gossiping about her nosy in-laws and unromantic husband to discussing the latest fashion trends, didi shared everything.
"Why do these harmless spots scare you all so much?" Sefali sobbed. "Have I become a burden to you all? Am I only my skin? Maa, you always wanted a milk-white daughter then why aren't you happy now?" Sefali cried herself to sleep.
Kind-of Free
Sefali sat at the Ganga ghat googling "12 pass jobs near me". A list of available clerical jobs popped up. She opened the highest paying option. This one is in the city. "Computer skills required. Ms-Excel must" Sefali read the drop-down paragraph. She knows using excel but needs to practice. She let out a sigh and closed the chrome tab. Her finger is torn between facebook and instagram. She opened facebook. She didn't want to do it but couldn't resist typing "Heera Singh" in the search bar. Her immature 19 year-old soul still wasn't able to get over him. Staring at his profile picture, she scolded herself, "Heera Ji is a liar, a coward. He doesn't even think of you, maybe he is seeing somebody else. You have to move on too , Sefali."
She sat there for about an hour and a half, but there's no call from maa yet. Her mother used to call five times a day to know her whereabouts previously. But now, her family doesn't bother much. She leaves and comes back home whenever she wants, unnoticed. She is now, kind-of free.
The next day, Sefali went to the only internet-café in the village to brush up her Excel skills. All eyes were on her as she entered the congested room. "Hi. I want to practice excel." She said to Chotu, the attendant. The brown, lanky boy looked around, pointed to a white, bulky desktop in the corner and said "There didi, ten rupees per hour."
Sefali started preparing an excel sheet, she has brought her eighth standard's computer book along with her. "V-lookup" she muttered, looking for it in all the drop-down menus. She forgot how to use it.
"Chotu" she called "Please come here once"
The skinny boy slid between two columns of seated people and reached her.
"Haan didi, say" Chotu exhaled.
"Help me with this V-lookup na" Sefali requested.
Chotu hunched over and gripped the mouse.
"By the way didi, why are you doing this?"
He asked in the middle.
"For a job, Chotu"
Chotu, just like every other person in the village, knows what has happened in Sefali's life.
"Why don't you apply for college? You are from a rich family. Do you want to be a clerk all your life?" He asked.
"College? You mean Gobardhan college of our village? I dont want to be stared at and bullied to death Chotu"
Chotu shook his head. "There are many good colleges in the city. You must try there. Bring your documents tomorrow, I will help you fill up the forms."
Walking back home, Sefali was mentally preparing herself to face her father. She wants to go to college, she need to tell him that. Her father came home in the evening, after spending his day in their timber factory.
Sefali stood with a glass of water. Mahendra Chauhan, Sefali's father, took the glass and gulped down the water. "Papa" she said, "I want to go to college"
Mahendra's forehead furrowed.
"In the city" she added.
Mahendra was taken aback, he asked, "Why? Don't worry beta, I have found the right guy for you. He is very good at heart."
Mahendra had persuaded a worker in his mill to marry his daughter, in exchange of a brand new sedan.
Sefali's vision turned blurry.
"Please Papa, don't do this to me again. I am trying to heal myself from all the trauma everybody, including my own family and Heera, caused me. I cannot trust anyone now, papa." Sefali broke down. "Give me some time to heal at least. To date, I've done each and everything you expected me to do, this time I just want to do something for myself..." Sefali begged.
Sefali saw her mother standing at the door, teary-eyed, gaze lowered with guilt. "Accha accha thik hai, don't cry beta we'll see" Mahendra's voice softened.
Maggi and Pizza
The first day of college went okayish. She had to struggle a lot to find her classroom but she was happy , people here do not gawk at her and she has also made a new friend, Ritu, who sat beside her in English class. Sefali had 68% in her twelveth. She got into Saraswati University, a private college with humongous campus in Lucknow. Sefali rented a room, in a ladies PG near her college, which has to be shared with another girl, who is yet to come. She only wishes her roommate doesn't turn out to be judgemental and rude.
Sefali had just started to prepare for dinner when the doorbell rang. On opening the door, Sefali saw a girl with brown hair with blue highlights, plain eyes, a septum ring, and full lips standing with a luggage trolley beside her. In a black tank top and ripped jeans, she looked drop dead gorgeous. "Hi, I'm Riddhi, your roommate."
"Hh..Hi..Please come in" Sefali stuttered.
Riddhi entered the room and looked around, two single beds side by side, two shelves on the wall, and a table at the side of the window. On the table, there is a small stove and some chopped vegetables. "Hey, are you making something?" Riddhi questioned.
"Umm..yeah" Sefali answered.
Riddhi took out a lunchbox, opened it, and asked,"I have some pizza, wanna have? Areh, I totally forgot to ask your name, what's your name babe?"
"Sefali Chauhan..and it's okay..I'll make maggi" Sefali replied.
Riddhi ended up devouring steaming hot maggi and Sefali binged on the delicious pizza.
Sefali and Riddhi are from the same batch, but different departments. Sefali studies BA whereas Riddhi is pursuing BBA, so they don't get to meet each other much in college, but this little hindrance couldn't stop their friendship from growing deeper each day. Sefali had never known a person as bold, hardworking and jolly as Riddhi. She worked at a bar at night to support her family, consisting of her mother and herself and to pay off her student loans. Life has been harsh on these two young souls, but still they dream of having a better future.
Sefali had been attending her classes regularly. She feels at home when she is in college. The college cultural fest, 'Jalsaghar', is approaching next month. The students,the professors, all are busy planning for that perfect college fest. The common rooms are busier than ever before. Several groups of students can be seen preparing their dances and skits. Novice musicians have gathered in the music room. Sefali checked the list of events,Face Painting,DJing, Street Play.. a total of 21 events. Back home, in the village, she just wished someone to look past her skin, someone who believes that people are not just their skin, they are their passions, talents, thoughts, opinions and dreams.
A New Beginning
Riddhi had been walking up and down, practicing her runway walk, in their room.
She's participating in the college fest's Fashion Show. Several renowned colleges will be competing with them,so she has to up her game and raise the bar.
"You're doing great!" Cheered Sefali.
"Thanks" Riddhi giggled, striking a runway-end pose. The music had stopped and Riddhi took a seat on the tool.
"But I don't know what to wear,Sefu" she exhaled.
"Have you all decided the theme?" Sefali asked.
"Ummm...not yet.." Riddhi murmured.
"Don't worry. We'll go hunt for the right fabric in the flea market..then we'll figure out something...I'll ask Ritu for help, she has a sewing machine at home" Sefali assured.
"Who's Ritu?" Asked Ridhhi.
"My friend, she's from my class. She runs a small business, of really cute scrunchies and stuff."
"Why don't you join us?" Riddhi asked out of nowhere.
"Wh..what? Me? No..how can I.." Sefali stuttered and pulled up her shirt's sleeve to show Riddhi her pale spots.
"Come on, you have to come out of this self -pity. You're coming with me to canteen tomorrow. I'll introduce you to others, we will bring out the Winnie Harlow in you."
The name struck Sefali like lightning. The days when she used to lock herself in her room and cry, with no one beside her, flashed before her eyes. How Heera, didi , bhaiya, even Maa, everyone abandoned her. Sefali nodded while trying to hold back her tears.
The next day, Sefali, Riddhi, and four more students sat at a table in the college canteen. "So..this is Amy" Riddhi introduced the guy sitting next to her to Sefali. "Hello..I'm Sefali" Sefali introduced herself.
"Riddhi told us about you." The guy extended his hand for a handshake and said. The guy had shoulder-length hair, kohl-rimmed bright eyes, and a prominent nose with a ring. He wore a shirt with printed patterns and jeans. "Name,Amit Pandey.. B.Com ,2nd year" Sefali read his ID card attached to the lanyard hung around his neck. "And this is Shweta ,Rohan, Aneeka and Purvi" Riddhi introduced everyone. Sefali smiled and said "Hi..." The six students then spent hours that day discussing the theme and the costumes. Considering the fact that they got 12 participant names in total, the decided theme was 'Star Signs'. A Whatsapp group with the same name was also opened and the phone numbers of all the participants were added. "ALL PARTICIPANTS must come to the auditorium tomorrow sharp at 11. " sent Riddhi.
In the evening, Amy,Riddhi and Sefali went thrifting at the Shamiyana Bazaar, the biggest flea market in the city. They visited numerous , small stalls set up alongside the street bargaining and chaffering. They bought some accessories and six metres of white organza fabric. Each participant was to represent a star-sign. Riddhi had chosen Tauras, and Sefali is going to be Virgo.
Days went by, Sefali spent her days practicing in the auditorium and her nights passed stitching and making her gown. She had ombre-dyed the fabric livid-blue. The darkest part of the gown was in the bottom, gradually fading to the top. She had also put some rhinstones on the flares.
During the practices, Miss Shikha, a professional model herself, and a past pupil of the colleges, has been mentoring them.
"You miss virgo, what's your problem?" Miss Shikha questioned pointing at Sefali.
Sefali was trying hard but Miss Shikha wasn't impressed with her walk.
"Tell me, no..no just tell me what's your problem? Where's your confidence? Why are you being so timid ? Just tell me, for God's sake!" She shouted, walking up to Sefali.
"I'm sorry..actually.. no one made me feel beautiful...in a long time.." Sefali mumbled.
"Why should anyone make you feel beautiful? You should know it. Confidence comes from within, not from other people's validation. You don't owe them anything, girl. Now get back and walk again." Miss shikha spoke looking into her eyes.
After the tiring practice session, Sefali sat on the gallery. Amy comes and sits next to her. "I think you did good" he commented. "Thanks" Sefali replied, trying to smile.
"You know, I ran away from home at 15" he disclosed.
Sefali looked astonished.
"Haha yeah, my parents couldn't accept that I'm homosexual. Dad beat me up badly one day and then I ran away. There will always be people who will fail to understand us, accept us. They're not important. What's important is we accept ourselves,just as we are." Amy said and patted on her shoulder.
The Change.
It was the second day of Jalsaghar, the day of the fashion show. The panel of judges had quite a few renowned names including Sarthak Mehta, a leading fashion photographer and Riya Sen, the national pagaent winner herself. Darshan Raval had performed on the opening ceremony, the day before. The entire college campus was a hive of activity, every inch lighted up and bustling with young, vibrant energy.
Sefali sat infront of the lighted mirror, in her backless, flared, beautiful gown. Riddhi sat behind her, with a paint-brush, drawing thin lines on Sefali's bare back, connecting the tiny white spots to form the Virgo constellation. Sefali had her hair tied in a side bun and a stone-studded matha patti adorned her forehead. Her makeup was neutral, with silver eyeshadow, dramatic eyeliner and nude glossy lips. Riddhi wore a black tube top, and mustard-yellow harem pants. She had two curved horns on her head like that of a bull, and the Taurus symbol drawn on her abdomen.
It was late in the evening, the fashion show had started about an hour ago. Two colleges had already performed, and now it's their turn.
"All the best" Riddhi whispered, backstage.
Sefali smiled.
The music was put on, Aneeka walked to the stage. Sefali was next.
Walking on the stage, Sefali could see nothing but flashing lights. Surprisingly, she wasn't nervous at all. Her tall, slender body oozed confidence. She knows thousands of people must be staring at her right now. All these days, she wanted people to look past her skin but now it doesn't bother her. She owns this skin and she doesn't need anyone's approval. At the end of the walk, she stopped and posed, with her hands on the hips. She looked at the judges and smiled, swirled her gown and turned back. She could hear the audience applaud as she walked back. So much had changed in these few days, her entire world as well as herself. She's thankful that Heera had backed off, otherwise she wouldn't have met Riddhi.
After the walk, it was the Questionnaire round. The emcee walked up to Sefali and asked, "So tell us, Miss Sefali, what is your greatest strength?"
Sefali thought for a second and answered, "that I dont owe anyone, anything"
. . .