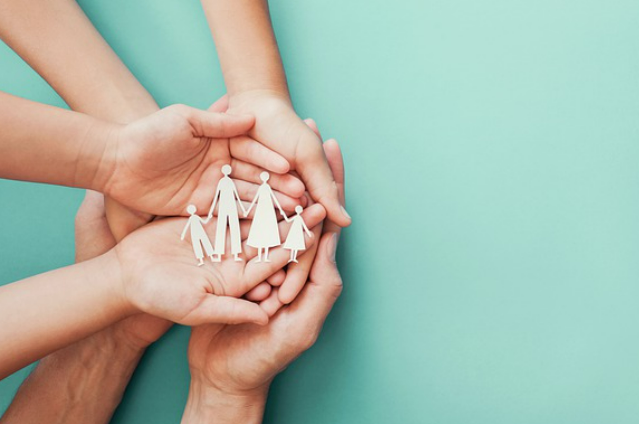 Earlier, I used to think of gulmohar house as a weird place because it was so unlike me.

I was a realist; always running behind something or the other. Trying to prove myself to an unannounced audience, fulfilling my checklist and always engulfing myself in between the deadlines.
Gulmohar house, on the other hand, was all about being in the moment; mastering the art of waiting and living.
The house will beam with joy whenever it would get decked up to welcome guests for religious functions or random gatherings. It witnessed kids growing vegetables, painting on its walls, celebrating power cuts, and lovingly embracing each other.
There were times when the house witnessed itself soaked in melancholy and it kept on grieving for longer than expected.
But still, gulmohar house gave me hope.
Everyday, I saw a lady in her late seventies offering holy water to the sun and circling around the Tulsi plant, making sure to pray for the humanity and asking God for forgiveness.
At times, she waved at me to check how am I doing and asked me about my parents.
She always reminds me of my Nani who was just like her - kind and beautiful. She is full of stories and anecdotes. I guess, all old people are like this.
The other day, I saw a girl feeding the stray dogs and making sure that all of them are healthy.
I see the kids making there own paper boats and tiny water puddles so as to narrate the story of how the ship sailed in the end amidst the turbulent storms.
Gulmohar house gives me hope.
The people of this house remember birthdays, crossroads, and addresses. They write letters everyday and know that they will get a reply even though it's after months.
They believe in watering the house plants, dancing happily all around the house, offering a plate of food to the needy, and being available for people.
To me, the house has been untouched by the 'hustle culture'.
It was one of those evenings when the always vibrant gulmohar tree caught my attention. It was without any flowers and there weren't any new buds on its branches.
"It's going through a self evaluation process. It needs to be supported." The elder lady instructed me to sit on the stairs with her for a cup of coffee.
Gulmohar house was silent and it was a bit uncomfortable to see it that way. The trees were looking dull. I guess, she sensed what I was going to ask.
"Don't worry. Someone will always be there for watering the plants. That's how it works. The cycle of hope will keep us all alive in some way or the other."
. . .