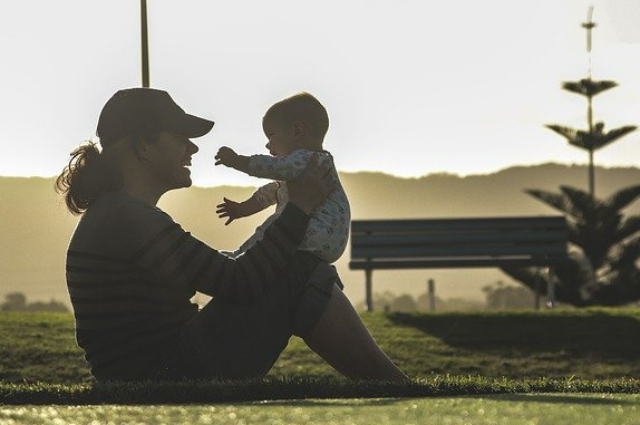 "God could not be everywhere, and therefore he made mothers".
I truly believe in this quote by Rudyard Kipling. We don't even need to ask her for anything, she is just always there. There is nothing better than the mother's love and affection. Her happiness lies in our laughter and smiles.
The reason why every Mother is special is that her heart is full of unconditional love for her child. There is no other special bond in the world like a bond shared between a child and a mother. For nine months she nurtures a child in her womb and smiles at the first glimpse of her child. From the day we are born she protects us in her arms. The comfort that we get in her arms is the most loving and soothing feeling in the world. It is priceless. There is no other feeling so precious in life. She feeds us and spends sleepless nights to sing us lullabies so that we can have a sound sleep. Every moment she loves and cares for us.
As a child, we often trouble her but she never complains about it. She gives us more priority than her own self. As we grow, we may have disagreements with our mother but the bond is so strong that the disagreements turn into agreements. We develop a new relation of friendship with her and share every aspect of our lives with her. She understands and supports us in every aspect of our lives.
There is no comparison to the role that mother plays in our life. She is always the most special person in her child's life.
The privilege of being a mother is only bestowed to women. A good mother is whole-heartedly active for the child all the time. There is no love in this world so pure, devoted, selfless, strong and lasting than a mother's love. Mother is Godly figure for children. Children look up to their mothers for everything.
No love can come even close to the love mother feels for the child. Most women are naturally good mothers. Mothers share the bond of unconditional love and affection with their children. Mothers always take care that their children are happy, safe and healthy throughout their lives. Mothers are meant to be the mentors for their children. Children get highly influenced by their mother's behaviour
The role of mother is most important to shape the child's behaviour and code of conduct. A good mother teaches her children to deal with various situations in life. She sets a good example in front of her children by acting in the most positive and responsible manner.
Tomorrow I shall probably giving her a tight hug.
Shes My bestfrnd we fight as if we never gonna talk again but in the next few hours she comes up to me and asks me if I'm hungry or not, and if she doesn't I just go to her and call her with her name and say her that I'm hungry and without a second of eye she smiles at me and we look each other and tell her i literally can eat if she doesn't keep the food infront of me no offence there is no single d mixed the food she is the one who brought the food near me and the next second when im about to ask for water she brings keeps in front of me. Next morning I Wake up and go to bath and Yell "give me m robe" yet she isn't talking to me she is the best we out in every way. She cooks my favourite lunch every day even if she is sick she wakes up before me and she wakes me up for the school. I really can't do anything without my mother.
Often we misunderstand the guidance our mother provides us, and instead of being grateful for everything she does for us, we turn rude and disobedient. Even though she is hurt by our actions a lot, she is the most forgiving and understanding being when it comes to her child(ren). Father's love is mention-worthy as well, but it is not at the same level as that of what our mothers feel for us. The bond between our mother and us is that of flesh and blood.
. . .