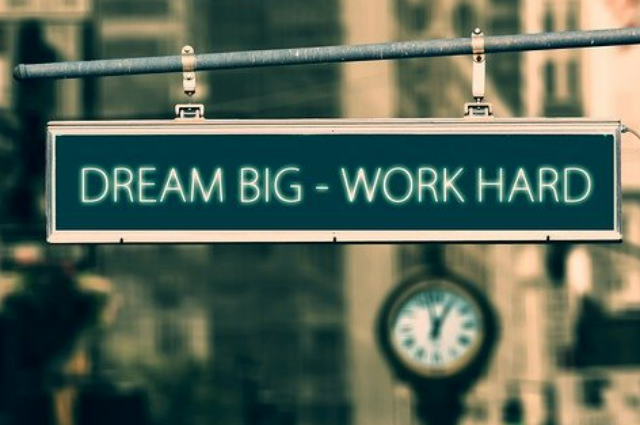 Hey! Everyone, we all know that nowadays we all are facing some kind of problem or we can just say that we have some obstacles in our path to achieving our goals. Some are major and few are minors. Sometimes people have all the major problems and no minor ones, this is the worst scenario of a contradictory state of mind and life when people have this situation.

But what do we do when we face this? Whether we try to resolve or leave the situation whatever is going on? Is there any solution to this problem or not? So, don't worry much about this, If we realize it, we will find that we have the solutions to every problem in our life, some we know and some we don't. So sit at a place peacefully and think about the problem, not the solution. Think about the problem and ask yourself "Why does this problem comes, where does it come from, and how to solve this problem?"
We all should try to deal with all the situations that come in between. We should focus only on the goal and not on the problem, this will give an edge to our mindset and way to move forward. Moving forward continuously will take us to the main entrance to the goal we were aiming for. There is only one rule in our life i.e., we should never give up. Just try-try and try until we grab a goal. If we fail the first time, never lose hope stand again and give one more chance to yourself. We may again fail just stand up go back look at our mistakes, give time there to resolve the mistakes, and again move forward. We will definitely get whatever we want. Be consistent and never lose your hope.
Let me take to an example, there was a boy named Richit in my class. He was very intelligent, consistent, and very punctual. He was very good at his academics. He was very good at all the subjects in his class but he always lacks in Physics. Due to Physics, his rank in the class used to come to 10th, 9th, and sometimes 15th also. He was poor in Physics. But there was a teacher in our school when we were in standard 12th named Binay Sir. Actually, he was our physics teacher at the school. He was very kind-hearted and his nature was very polite. He made him realise that we all have the potential of doning everything all we just need is willpower and hard work. He told him just go back home and to a corner and think "why and where you are lacking, Why I am having these problems?" Richit went to home on the same day, and did the same whatever Binay Sir said to him. You know what! , he actually cracked the problems and came to the school next day with a great and peaceful mind of state having all the solutions. He started doing Physics problems on a daily basis and after a month our final semester examination came and Richit topped in the class with the highest marks in Physics. Some that time we learnt that we all can do anything just w have to push ourselves to the next height and we will be in the next level of life.
So from the above example, we have to learn that we can do anything just we need is willpower, hard work, and support. We can overcome any situation in life if we follow some simple rules of life.
Thank You Have a Nice Day..!
. . .