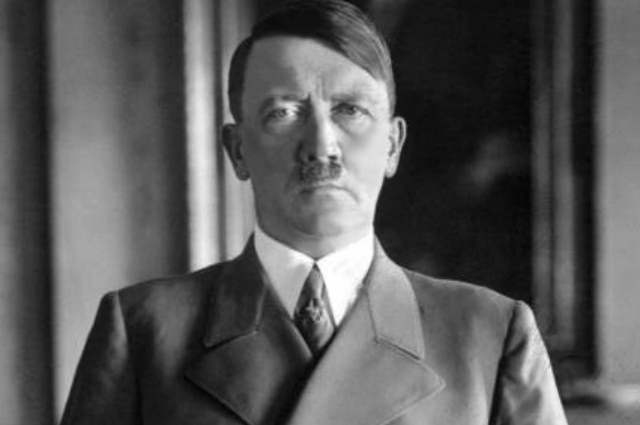 From that peer sight and toothbrush moustache, you might have realised this person. Adolf Hitler was the former Chancellor of Germany and his fascist agenda initiated World War 2 and resulted in the deaths of million people. This important person who engraved in the history of this world was born on 30 April 1889. He was an Austrian-born child. He was raised near Linz. Alois Hitler father of Adolf Hitler. Adolf was his fourth of six children born to his third wife, Klara Polzl.

Adolf Hitler's siblings died in infancy. In his childhood, Adolf didn't get along with his father, who compelled Adolf Hitler to pursue his family business, which was making a customs bureau. But Adolf had other different interests. Adolf wanted to be an artist. Adolf intentionally did poorly in school, so that his father would allow him to pursue art. On the other hand, akin to other Austrian Germans he developed German nationalist ideas at a young age. After his father's death on 3 January 1903, he left Linz with his mother after finishing his school studies. He then tried to pursue art at the Academy of Fine Arts Vienna, but they declined his application due to a lack of academic credentials and also he was a Jew.
His mother Klara died on December 21 1907. By the age of 18, he lost his both parents and his dream of pursuing art.
In August 1914, at the outbreak of World War 1, Adolf registered for the German Army and fought for Germany. He participated in several battles in Ypres, Somme, Arras, Passchendaele. He was praised for his bravery and experience in war.
After World War 1, the Treaty of Versailles, in Article 231 told that Germans are responsible for the war, which in turn led to German humiliation. Adolf with his new political ideas and with help of his mentor Eckart gained new heights on the political side and formed a political party. He designed his party flag in a white circle with red background. After a long struggle and problems on the political side, Hitler became Chancellor of Germany.
World War 1, the humiliation of Germans, made Hitler start revenge on the world by expanding Germany's lost territories. Hitler on the advice of his newly appointed foreign minister Joachim von Ribbentrop started to expand its territory by capturing Poland and France. In France where the beautiful city Paris was surrendered under Germans.
But Germans failed to defeat the British. Following the defeat of Germans in World War II, after Hitler and Braun were lived as husband and wife for less than forty hours. It was said by the guard outside Hitler's room, who informed that he smelled burned almond which was the smell of hydrogen cyanide and blood dripping from Hitler's head and his pistol was near his feet. No other proofs are found and this is still an unsolved mystery.
. . .