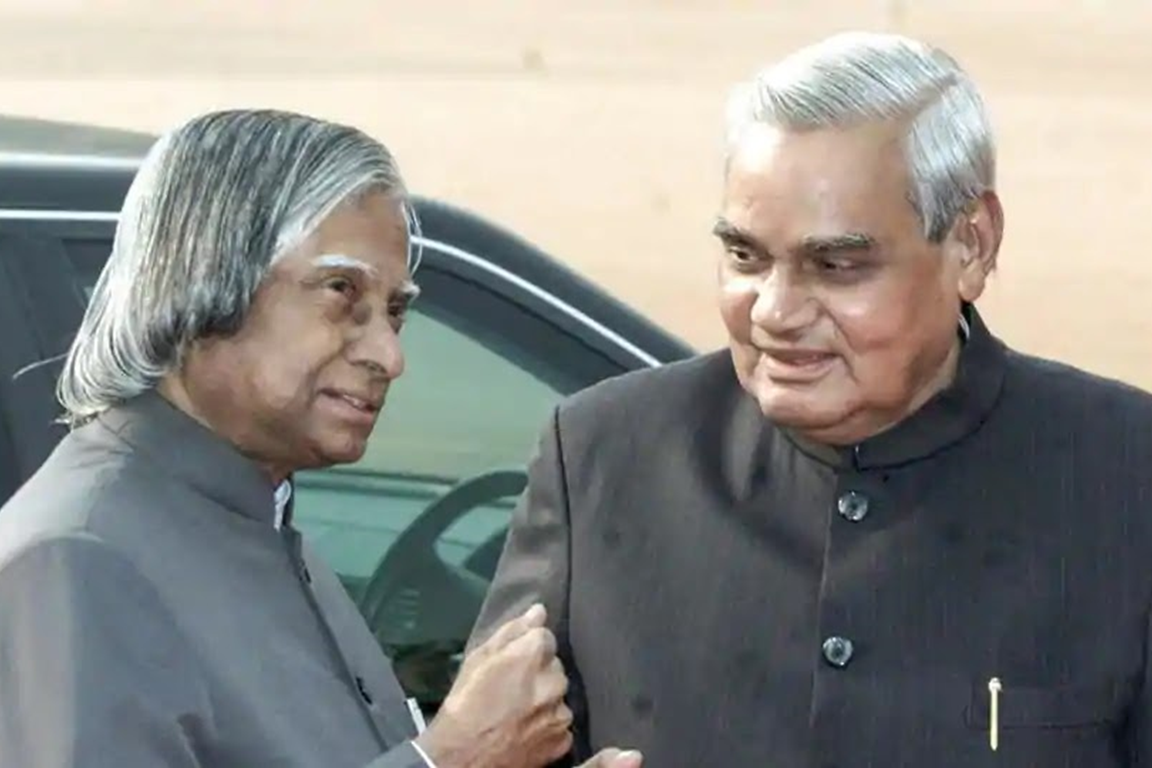 India has been led by numerous charismatic leaders who have guided the nation and served as an inspiration for all of us. It has a long list of famous politicians ranging from Jawaharlal Nehru to Atal Bihari Vajpayee. And India celebrates 25th December as the 'Good Governance Day' to pay a tribute to Atal Bihari Vajpayee on his birth anniversary. He was born on 25 December 1924 and he became one of the most significant political leaders of India. Atal Bihari Vajpayee was the 10th Prime Minister of India, first serving a term for 13 days before resigning in 1996, then for 11 months between 1998 and 1999, and ultimately for a full term in 1999 up until 2004.

In his time, he was the only non-congress Prime Minister to have served a full term in the office. In 1996, Atal Bihari Vajpayee came into the global limelight when he fulfilled his long-lasting dream of converting India into a nuclear state. He was described by many as a poet, he has also recognized to the extent the courtesy of opinions to his critics and members of the opposition parties. He boosted trade and healthy relations with the United States, and also became the first person, as foreign minister, to deliver a speech to the United Nations General Assembly in Hindi. Vajpayee similarly maintained India's relations with its neighbouring China, Pakistan and other South Asian and East Asian countries. And 5 more dynamic developments by Atal Bihari Vajpayee which rewrote Indian history are given below.
1. The Golden Quadrilateral Project and the Pradhanmantri Gramin Sadak Yojna:
Perhaps the most outstanding accomplishment of Atal Bihari Vajpayee was the ambitious road projects he commenced, the Golden Quadrilateral and the Pradhanmantri Gramin Sadak Yojna. The Golden Quadrilateral Project connected Chennai, Kolkata, Delhi and Mumbai through a network of highways while the Pradhanmantri Gramin Sadak Yojna was planned as a network of roads for the unconnected villages of India. Both these grand projects proved to be an immense success and contributed to India's economic growth majorly.
2. The Fiscal Responsibility Act:
Atal Bihari Vajpayee's government made another fresh opening by introducing the Fiscal Responsibility Act that aimed to bring down the fiscal deficit. The fiscal deficit is a condition when the expenditure of the government exceeds its revenue in a year, and the deficit is the difference between the two. It boosted public-sector savings which rose from -0.8% of GDP in FY 2000 to 2.3% in FY 2005.
3. Sarva Shiksha Abhiyan Scheme:
The Sarva Shiksha Abhiyan scheme was a social scheme to provide universal access to free elementary education for children aged 6 to 14 years. Within 4 years of its launch in 2001, the number of out-of-school children dropped by 60%. The Sarva Shiksha Abhiyan scheme was believed to be one of the best educational schemes assigned in India.
4. Privatisation:
Atal Bihari Vajpayee's agreement to decrease the government's role in businesses and industry was revealed in the shape of an independent disinvestment ministry. The disinvestment happens when the government sells or liquidates assets or subsidiaries. The most significant disinvestments were Bharat Aluminium Company (BALCO) and Hindustan Zinc, Indian Petrochemicals Corporation Limited and Videsh Sanchar Nigam Limited (VSNL). These initiatives from Atal Bihari Vajpayee were not free from the controversies, but they, however, initiated adequate privatisation in India.
5. Revolution in Telecom Services:
The New Telecom Policy was created by the Vajpayee government which took out the telecom revolution in India by replacing fixed license fees for telecom firms with a revenue-sharing agreement. The Bharat Sanchar Nigam Limited was established to detach policy formulation and requirement of service. The new creation of the Telecom Dispute Settlement Appellate Tribunal similarly detached the government's regulatory and dispute settlements.
By building on India's economy, defence, infrastructure and education, Atal Bihari Vajpayee laid the foundations for a powerful Indian economy. Atal Bihari Vajpayee's unfortunate demise occurred on August 16, 2018, but he was one of the most influential leaders of modern India, with his dynamic decisions and experience in politics extending from 1942s pre-independent India to 2009s modern India. In 2014, The Modi government declared that Vajpayee's birthday on 25th December would be observed as the 'Good Governance Day'. Vajpayee was presented with India's highest civilian honour, the Bharat Ratna in 2015, by the then President of India, Pranab Mukherjee. There is a politician and then there is a statesman, and Atal Bihari Vajpayee was a true statesman who connected deeply with the pulse of the people of India.
___________________________
Reference:
www.wikipedia.com
www.britannica.com
www.hindustantimes.com