Camels are the most significant aspect of the deserts of Rajasthan, India. These camels transport goods, supplies, and people across greater distances in harsh conditions of the desert. They can give milk, clothing and can also provide meat in brutal conditions. Even feces of camels are used as a great fuel for cooking in a region where wood is hard to find. With so much of uses, it appears fitting that camels are also the rallying force behind one of Rajasthan's and indeed India's most unique and captivating events. Each November, a grand and full of colors festival happens in Pushkar, one of India's oldest cities, for an amazing fair of camel trading, carnival rides, and holy rituals.
The most beautiful camels gather at Pushkar Camel Fair, and the festival is locally known as 'Pushkar Ka Mela'. This festival began as a way to encourage camel and cattle traders to do business during the ancient Hindu holiday of Kartik Purnima. The celebration mainly focuses on camels and their trading, but it also involves goats, cows, sheep, and high-dollar Marwari horses, which are a revered status symbol. Even nomadic tribesmen come with their camels. These camels are sometimes more expensive than the people who are participating in the event. For some, this is the only time of the year that they interact with others from outside their communities.
Today, Pushkar Camel Festival has become one of the biggest and most spectacular camel fairs in the world. It is a magnificent 5-day festival, with all sorts of sights, sounds, aromas, and tastes to delight and excite its visitors. Moreover, it is one of the last great traditional 'Melas' that attracts farmers, livestock, traders, and villagers from all over Rajasthan. The beauty pageants, races, and trading of camels take place during the first half of the celebration, while the second half shifts to massive religious celebrations.
The most beautiful camels gather at this Pushkar Camel Fair. This colorful magic happens as around 30,000 stunning camels come together with around 4,00,000 fascinating people at this celebration outside the tiny desert town of Pushkar.
The colorful camel camps create a stunning contrast in the desert of Pushkar. The land gets adorned with decorated and elegant camels full of ornaments. Some camels dance, some are shaved, some are adorned beautifully, and they compete in the camel beauty competitions and thrilling camel races. But the main motive behind these camel races and beauty competitions is to perform trade. Traders try to sell or purchase the best camel which they noticed during the celebrations. Several men even climb onto the camel's back one by one, until the camel has had enough and bucks them off. This technique is used to understand the payload potential and sometimes it also gets funnier when camels bucks off their riders.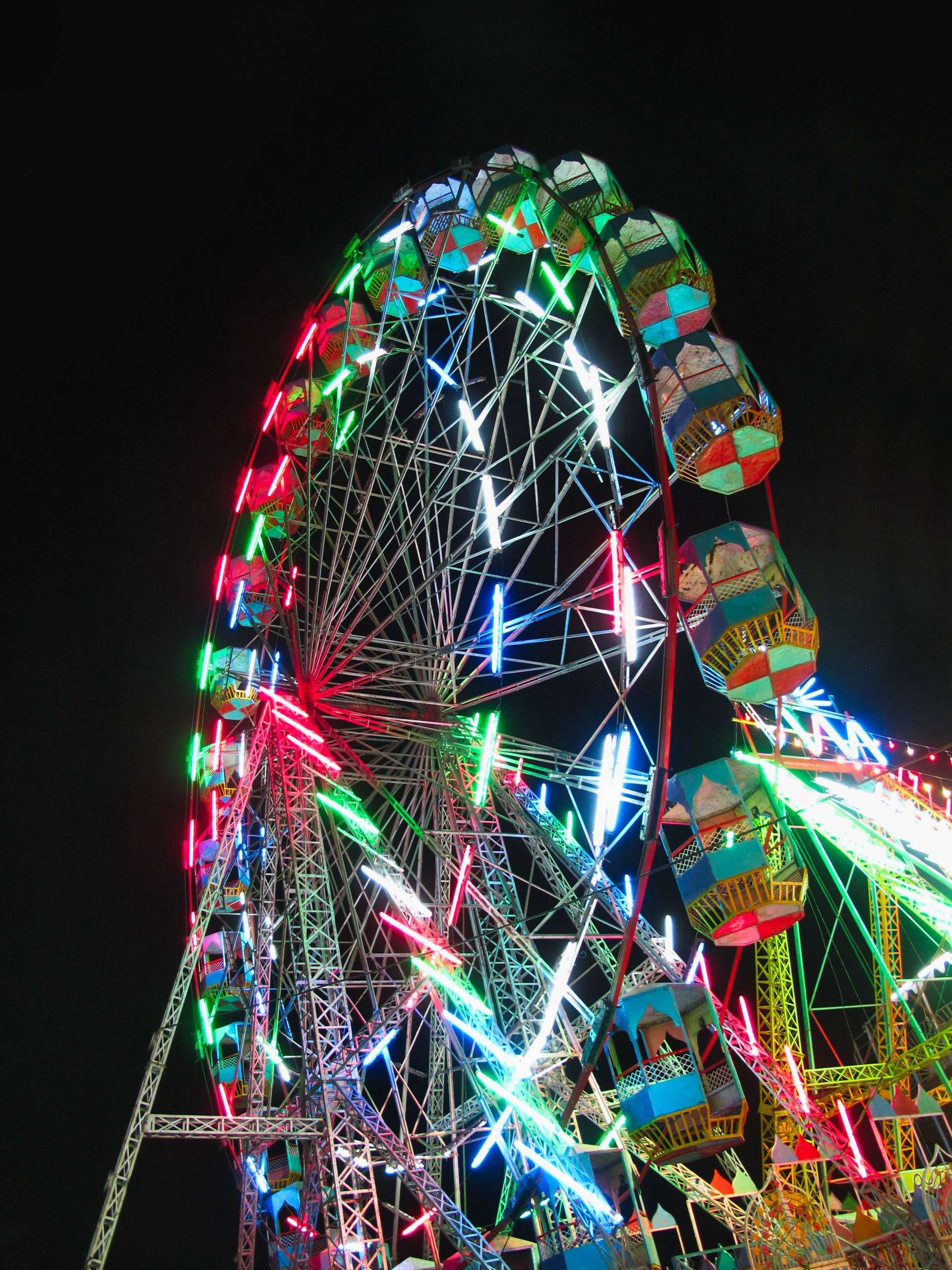 When men are busy with trading, the brightly clothed women search the bazaar tents for fabrics and jewelry, while children beg to ride ferries wheel. Piping hot samosas and kachoris wrapped in newspapers are exchanged for a handful of rupees. Proficient musicians, dancers, magicians, fortune tellers, and snake charmers compete for attention. Various melodies are strummed on a sitar with rhythms of so many exotic languages spoken at once. And massive and colorful hot air balloons fly peacefully above this chaos.
Camel business may be the main objective behind this huge celebration, but there's plenty of time for celebration and pleasure. Apart from all the huge camel related competitions, there are several human-based competitions as well. The most popular ones are the longest waxed mustache, the bridal wear competition, and the turban-tying competition, tug-of-war, and of course, the cricket matches.

With each passing day the most awaited full moon of Kartik Purnima approaches, and the environment of trades begins to turn into religious events. Pushkar is the site of one of the very few temples in the world dedicated to the Hindu creator deity Brahma, and in fact, Pushkar is the only place In India where a Brahma Temple is located. The central lake of Puskar was supposedly formed by petals falling from Brahma's lotus as he executed the demon Vajranabha. It is believed that bathing in this holy lake at the dawn during the full moon, means Kartik Purnima can purify a person, both physically and spiritually. This year the www.pushkar-camel-fair.com has announced the date for Pushkar Camel Festival and it is from 22nd November to 30th November 2020. But due to COVID 19 lockdown and other precautions, the festival can get postponed or it may happen on small scale and thus it is crucial to confirm it before any visits.
The desert of Pushkar turns into heaven at the time of the camel festival and it attracts numerous visitors. The beautiful town of Pushkar is set in a valley just about 14 km from Ajmer in the state of Rajasthan. And reaching Pushkar is easy because it is connected with larger cities like Delhi and Jaipur by attached trains and buses in Ajmer. Moreover, Sanganer Airport in Jaipur is the nearest airport connecting to Pushkar. This festival gets so much of a positive response because this festival is loud, effective, colorful, and full of life and it is surely an experience like nothing else.
___________________________________________________________________
Reference:
(www.pushkar-camel-fair.com / www.rajasthanvactions.org / www.vice.com)