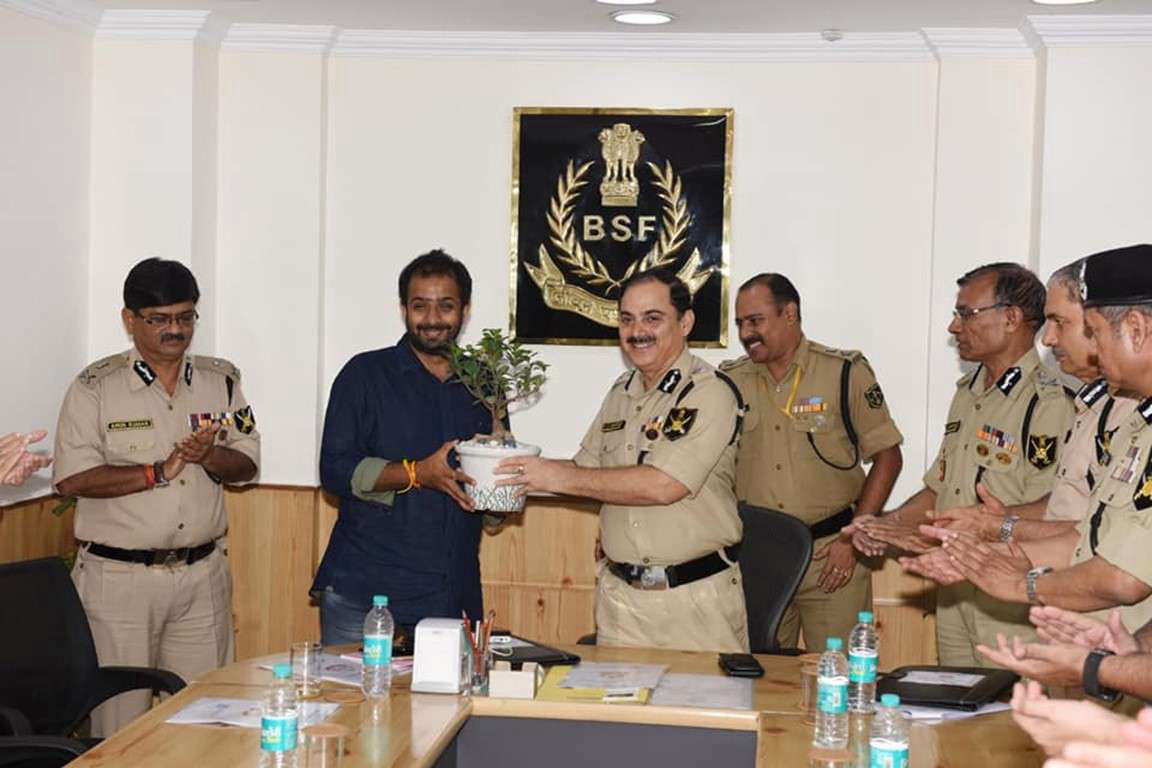 "No difficulty can discourage, no obstacle dismay, no trouble disheartens the man who has acquired the art of being alive". This quote by Ella Wheeler Wilcox can greatly define the strength of people who face some kind of difficulty in their lives, and an Indian para-athlete Aditya Mehta is the perfect example of this quote. Born into a Gujarati business family settled in Hyderabad, Aditya Mehta was a budding entrepreneur in his own right before a horrible accident in 2006 changed everything. He was riding on his motorbike when a bus crashed into him and ran over his leg. It came to be a huge setback for him, and the recovery period was very long and painful for him. But with time, Aditya managed to walk and he practised cycling, which eventually changed his life. Today, he is the first para-cyclist from India to win medals at multiple international championships. He completed a ride from Manali to Khardung, Ladakh, which is standing at 17,582 feet. And he is also the only amputee to cover the Kashmir to Kanyakumari route. Due to his amazing cycle rides he is a part of the Limca Book of Records. However, Aditya Mehta has done many more great things in his life. He is currently riding from Kashmir to Kanyakumari and also working with the Border Security Force (BSF) to scout talented young people with physical disabilities who will represent India in the 2021 Paralympic Games.

Aditya Mehta's ride from Kashmir to Kanyakumari, with a group of 30 Indian para cyclist, is a part of his foundation's "Infinity 2020" ride. Aditya Mehta himself is a two-time Para Asian Cycling Championship silver medalist, and now he is scouting for more talent from across the nation and raising awareness and funds for the athletes. This initiative for uncovering the hidden talent from across the nation is supported by the BSF. The infinity ride 2020 will cover 34 cities in 41 days throughout 3,801 km before it ends at Kanyakumari on 29 December. They will visit many special schools and institutes during the ride and encourage them. The Aditya Mehta Foundation (AMF) last organised such an event in 2013 and had 200 people who received prosthetic limbs and customised adaptive devices for multiple sports. The athletes supported by AMF have also won 90 international medals so far in multiple championships.

Aditya Mehta started the AMF after representing India at the Asian Para-cycling championship in 2013. During his tournament in New Delhi, he met other para-athletes and found that they were not able to garner proper support in terms of adaptive devices. Aditya found that other para-athletes had no support and he decided to help them as he was fortunate enough to have the backing to make it all the way. The costly prices of the devices were the main hurdle for Aditya Mehta and thus he came up with the idea of raising money through a foundation. He soon started to raise money with the Aditya Mehta Foundation and did his first trip of Kashmir to Kanyakumari with a fund-raising event. Initially, he was able to help 3 para-athletes. Since then, he has ventured to complete some record-breaking rides including those from Manali to Ladakh and the London to Paris ride for charity. Starting from 3, now it has turned into over 200 people who took support from the AMF.

In 2019, the AMF opened Asia's first para-sports academy and rehabilitation centre at Begumpet in Hyderabad. This 5000 square foot academy offers free rehabilitation, training facilities, lodging, food, adaptive devices and complete screening for all 28 para-sports. Over 100 para-athletes have benefited from the AMF so far. The 33-year-old Aditya Mehta has counselled more than 1000 serving personnel of the BSF, Central Armed Police Force (CAPF), Indo-Tibetan Border Police (ITBP), Central Reserve Police Force (CRPF) and Sashastra Seema Bal (SSB), who were injured during their duties. Former Inspector General of the BSF in Srinagar PS Sandhu, ex-Director General of the BSF KK Sharma, Former Inspector General of the CRPF Atul Karwal, were Aditya Mehta's initial mentors who believed in Aditya's cause. A victim's mind after a lethal accident is very vulnerable and thus small activities like walking a couple of steps become hard because the body is trying to adapt. The academy first counsels them and make them understand what they can do. They are given treatments with different para-sports physio, para-sport coaches, able-bodied coaches, and then the Academy starts training them in whatever sports they are good in.

The funding for Aditya Mehta Foundation comes from the infinity rides, donations from celebrities and other fundraising events. After opening the academy, they reached to several corporations as well. In 2019, Mahindra & Mahindra donated a lot of equipment to their academy. Aditya Mehta and his foundation have a very clear goal in his life. There are around 1500 medals at Paralympics, and India has won about 4 in the Rio Paralympics 2016. Nations like China, meanwhile, won over 200. Aditya Mehta Foundation has set a mission to win 100 medals in the 2021 Paralympics. Their goal is to find all the hidden gems, rehabilitate them and train them in the sports. By 2014, Aditya Mehta wants equal medals with the Chinese and other European nations, and they want India to snap out of single digits. Aditya Mehta is setting an example for today's youth to have a never give up attitude in life and do something great for the motherland.
__________________________________
Reference:
www.ahmedabadmirror.com
www.thehindu.com
www.adityamehtafoundation.org