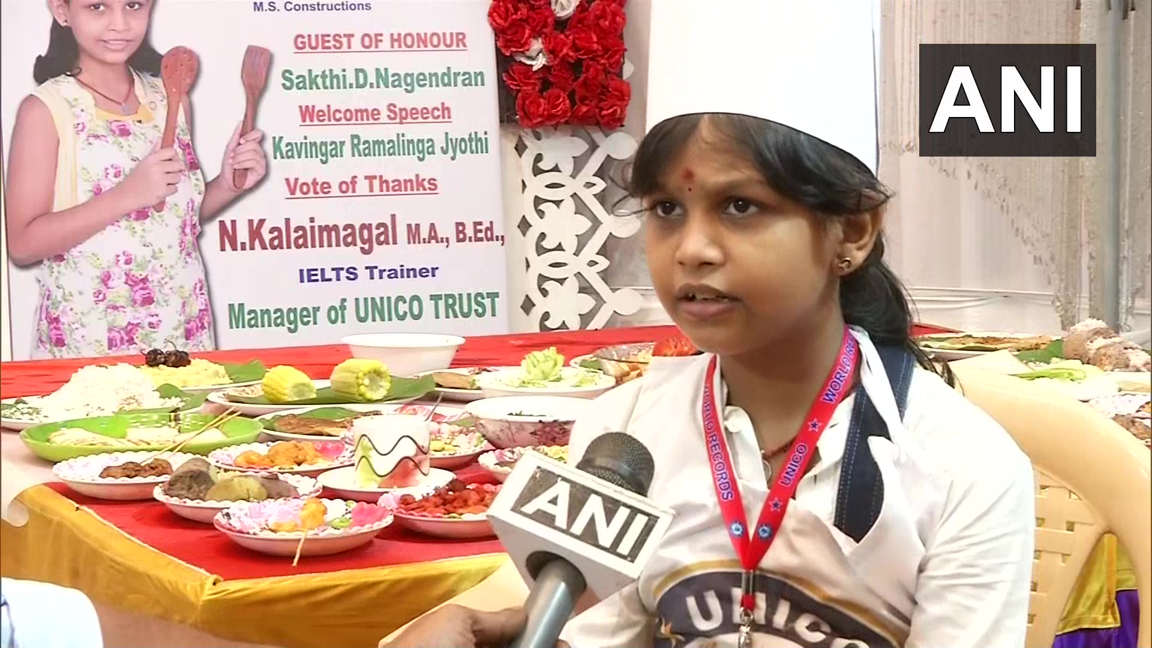 Indian food is loved because it is incredibly flavourful, and we all are quite thankful for that. Some food items taste better than others and numerous people maintain multiple viewpoints about them, but everyone admires eating these food items in the end. These delicacies are mouth-watering for sure, but making them is pretty difficult as well as time-consuming. The simplest of the dishes can easily give a hard time to anyone, but a girl from Southern India has made 46 different dishes in just 58 minutes! Lakshmi Sai Sri from Tamil Nadu cooked 46 dishes in 58 minutes and created a world record..!

Lakshmi Sai Sri has entered the UNICO Book of World Records by cooking 46 dishes in 58 minutes in Chennai on December 15, 2020. The UNICO World Records is an organisation that emphasises on extraordinary accomplishments of Indians within the nation and abroad. According to the reports by ANI, SN Lakshmi Sai Sri, who created the world record, developed her interest in cooking at a very small age and she was trained skillfully by her mother. Lakshmi told ANI, "I have learned cooking from my mother. I am very happy that I have achieved this milestone". Lakshmi's mother, N. Kalaimagal explained that her daughter began cooking during the lockdown and she was cooking truly good. "I cook different traditional cuisine of Tamil Nadu. During the lockdown, my daughter used to spend her time with me in the kitchen. When I was discussing her interest in cooking with my husband, he suggested that she should attempt a world record on culinary activity. That's how we got the idea", N. Kalaimagal added.
When Lakshmi's father recommended her to attempt to create a world record, he first decided to check the previous record holder. He began researching the previous world record and found that a 10-year-old girl Saanvi M. Prajit from Ernakulam, Kerala cooked around 30 dishes in an hour. Lakshmi's father and she decided to break Saanvi's record, and on 15 December 2020, Lakshmi became the UNICO world record holder by making 46 dishes in 58 minutes.
When the official news of Lakshmi's world record was out on social media platforms, netizens showered affection and praises on Lakshmi's achievement. Several people discussed how it is possible to create so many dishes in limited time and some people chuckled by imagining how the dishes will taste. However, when we say that children like Lakshmi are tomorrow's citizens, we are assured that India will surely have a glorious future. Respect to the young minds like Lakshmi, whose fine skills and passion have put India on the world map.
____________________
Reference:
www.aninews.in
www.unicoworldrecords.com
www.timesofindia.com