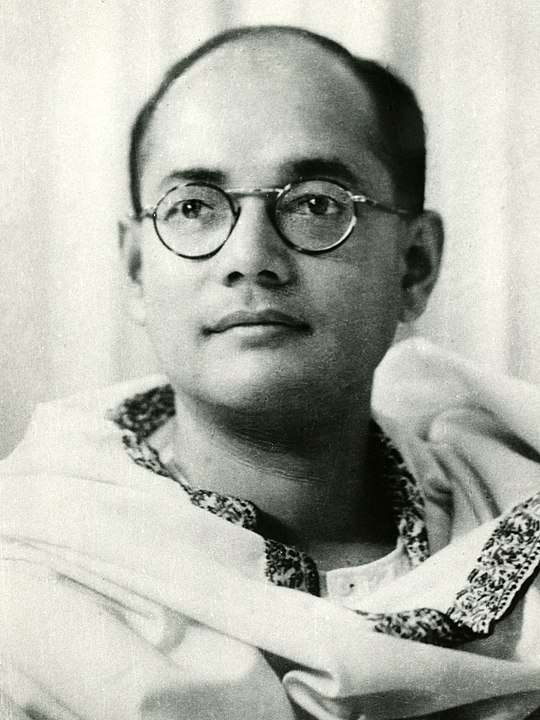 Netaji Subhash Chandra Bose is generously remembered for his role in the Independence Movement of India. He was a great nationalist and his patriotism towards India has an incredibly significant contribution in the freedom fight. Bose was born on January 23, 1897, in Odisha. He was the founder of Azad Hind Fauj and his popular slogan 'Tum Mujhe Khoon Do, main tumhe Azadi Dunga' inspired numerous Indians. Subhash Chandra Bose reflected a more militant and socialist approach to India's independence movement, and this year, we are celebrating the 124th birth anniversary of Netaji Subhash Chandra Bose, and here are some lesser-known interesting facts about this great man.
1. Leftist views of Netaji and the formation of Forward Bloc Party
Subhash Chandra Bose was largely known for his leftist views in the Congress party. The leftists tend to be hostile to the interest of traditional authorities, often in the opposition of social hierarchy. And they tend to regard social welfare as the most significant goal of the authorities. Subhash Chandra Bose led the All India Forward Bloc, which was a left-wing nationalist political party in India, which emerged as a faction in 1939. The main objective of the Forward Bloc was to bring all radical elements of the Congress party so that Netaji could spread the meaning of true independence with equality in the society.
2. Disparities with Mahatma Gandhi
Originally, Subhash Chandra Bose was an active leader of the left-wing of the Indian National Congress in the late 1920s and 1930s, rising to become the president of the party in 1938 and 1939. However, Bose had a very different view than Gandhi at that time. He was also expelled from Congress leadership positions in 1939, due to his differences with Gandhi. Even if used to admire Gandhi for his efforts, he believed that Gandhi's tactics of non-violence would never be sufficient to ensure independence. He used to attack some ideologies and foreign and internal policies of Gandhi and Congress high command. Bose was also placed under house arrest by the British, after being overthrown from Congress leadership in 1939, following differences with Mahatma Gandhi.
3. The Great Escape..!
44-year-old Subhash Chandra Bose was under house arrest in 1941. Many police officers kept patrol outside his house for several days. Subhash Chandra Bose did not shave or meet any visitors for many days, because he was planning for an escape. Every chance of a clash was resisted so that none could allege to have identified him. While attempting for a daring escape from his house he somehow moved from Kolkata to Gomoh by a car and from there to Peshawar by train. He then went to Kabul and directly travelled to Germany to seek help from Adolf Hitler for India's independence, and he even met Hitler after many attempts.
4. The real story behind 'Netaji'..!
In India's freedom struggle, Subhash Chandra Bose took great advantage of World War II. He tried to receive the support of Nazi Germany, and Japan and planned a strong battle against the British in India. At the beginning of 1942, the Indian soldiers of the Indische Legion and the German and Indian officials in the Special Bureau for India in Berlin honoured Subhash Chandra Bose with the title 'Netaji' for his charismatic personality. This prominent personality has extensively inspired the Japanese people, and to this, Netaji is a highly respected name there.
5. Alliances with The Japanese
At the beginning of World War II, Bose travelled to many nations like the Soviet Union, Nazi Germany and Imperial Japan to seek an alliance. With time, he united with Imperial Japanese assistance and led the Azad Hind Fauj or Indian National Army, formed with Indian prisoners-of-war and plantation workers from different parts of the world, against the British forces. With Japanese financial, diplomatic, and military assistance, Bose formed the Azad Hind Government and led the Indian National Army. Along with the Japanese forces, they brought independence to Andaman and Nicobar islands and even arrived in Manipur in India.
Netaji Subhash Chandra Bose forged multiple efforts on a local and international level to behold an independent India. He was an extraordinarily upright man, who fought great battles for the nation. However, his death was not so clear and it became one of the great mysteries of the century. He died on August 18, 1945, after his Japanese plane crashed in Japanese-ruled Formosa, now in Taiwan. However, the actual cause of his death remains a mystery, and there are many theories about it. Many allege that the Russians had killed him. Some believe that he came back to India and stayed in disguise, as there were many pieces of evidence that he may have returned to India after independence. Netaji Subhash Chandra Bose was a true patriot and a man of morality who left no stone unturned to catch a glimpse of an independent India.
_________________________________
Reference:
www.inc.in
www.britannica.com