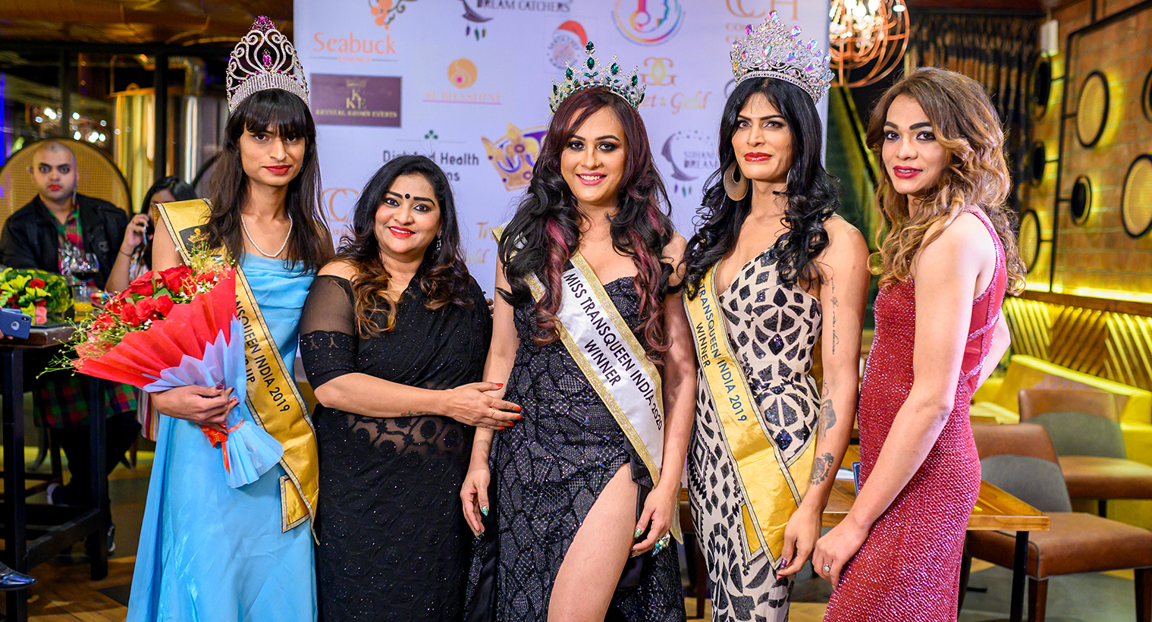 Today, the transgender community of India is dreaming big for their future and opposing all the societal norms at the same time. This community is incredibly diverse in India, coming from every region of India and around the world, from every racial and ethnic background, they are fulfilling all their ambitions nowadays. One such transgender personality who has achieved her dreams and holds bigger ambitions is Shaine Soni. On the glorious evening of 19 December 2020, Shaine Soni was crowned as Miss Transqueen India 2020 in Delhi. Presently, Soni is more excited because she can now participate in the Miss International Transqueen 2021 competition in Thailand.
Shaine Soni worked in the glamour industry for 10 years and she has carved a successful career as a celebrity stylist, fashion designer and travel blogger while raising more awareness about the trans community in India. While Soni was biologically born as a male, she identified herself as a girl from a young age and was confused and frightened when people around her started to insist that she was a boy. Shaine Soni similarly got bullied by her friends for her behaviour. Growing up, Soni faced a lot of pressure from relatives and friends who would discourage her from growing her hair long and carrying feminine clothing. Due to a lot of pressure and intimidation, she desperately felt that she was different and something was wrong with her. In her teenage, Soni found some relief when she started to discover information about gender identity and gender confirmation. Ultimately, Soni left her home at the age of 17 and pursued a fashion education course, and she made an extremely difficult transition of hormone therapy a few years later. Most of her friends gave up on her after her hormone therapy but she never gave up on herself.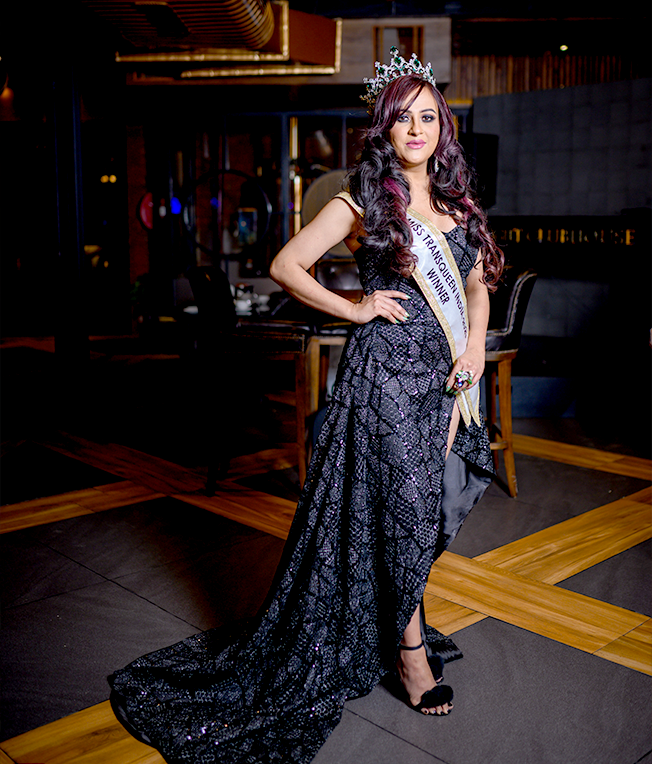 Shaine Soni graduated from the National Institute of Fashion Technology and created her brand. She also won a reality show and began her career as a stylist. Today, Soni is 33 years old, but she never officially spoke to her family, but she kept in touch with them after the transition. While Soni was working actively in her field, she met Reena Rai, the President and Founder of Miss Transqueen India. Miss Transqueen India was first created in 2017 and involves all the tricks of a traditional beauty pageant, photoshoots, talent tours, elaborate costumes, judges and hundreds of viewers. This year, the organisers of Transqueen India were unable to hold the competition due to the COVID-19 pandemic, which triggered a nationwide lockdown. However, Reena Rai was incredibly determined to send a candidate to represent India in the International competition in 2021. "My contest isn't about beauty, it is about empowerment and inclusion", Reena Rai told CNN in an interview. "If I send someone without having a competition, I have to make sure that they are a very strong candidate, the best of the best, someone who knows the value of becoming Miss Transqueen India", she added.
When Shaine Soni won the Transqueen India 2020 competition, she was praised by a lot of people and the door for Miss International Transqueen opened for her. She has similarly started her preparation with her wardrobe, walks, and her communication skills. Soni believes that it's her responsibility to perform well at the International platform because she will be representing India's entire transgender community. She wants to be a voice for the transgender community and show trans women in the best way possible, particularly as opposed to what people read and know about Indian transwomen. Shaine Soni wishes to work hard and express today's empowered Indian transwoman who is educated, working and leading her life on her terms.
________________________________
Reference:
www.cnn.com
www.transqueenindia.com
www.wikipedia.com