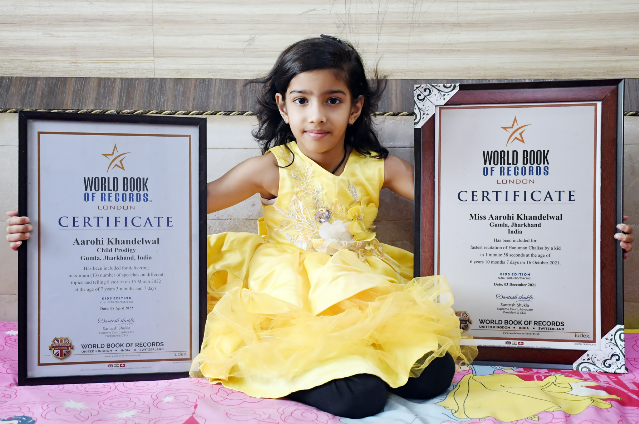 "Children are like buds in a garden and should be carefully and lovingly nurtured, as they are the future of the nation and the citizens of tomorrow" – Jawaharlal Nehru
India is the motherland of diversity and outstanding talents! As a country, it is globally recognized for its incredibly talented individuals in various fields. And between these talented people, the country also has many prominent child prodigies who have accomplished extraordinary feats, considering their age. Child prodigies are quite young talents who have exceptional skills, and every one of them is special in its way. One such child prodigy who has some great skills is Aarohi Khandelwal from Gumla, Jharkhand. This little girl has made some impressive world records at a very small age.
Recently, on 15 March 2022, Aarohi created a world record for reciting the maximum number of stories and speeches by a kid. This young skillful girl, at the age of 7 years and 3 months, recited 13 speeches and 8 stories on different topics. She has been a very talented kid since the early stages of her childhood. At the tender age of 6 years and 10 months, this wonder kid recited the Hanuman Chalisa in just 1 minute and 58 seconds and created a world record on 16 October 2021 for the 'Fastest Recitation of Hanuman Chalisa'. To achieve this record, Aarohi did a lot of practice with the help of her mother and finally made it to the world records. The India Book of Records, Asia Book of Records, and World Book of Records London have featured the name of Aarohi Khandelwal for her feats like reciting the maximum number of speeches and stories by a kid and the fastest recitation of Hanuman Chalisa as well.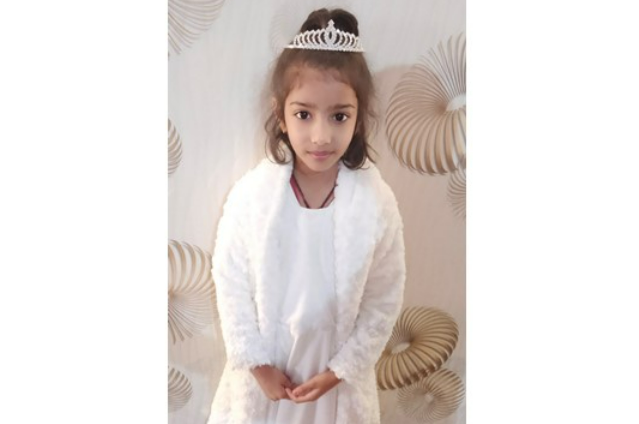 Since her childhood, Aarohi has learned numerous remarkable things and mastered them in an exceptionally shorter period. At the age of 4, her grandmother taught her various bhajans and Hanuman Chalisa. She kept learning quite rapidly as compared to the kids of her age. Her parents Mr. Rupesh and Ms. Seema Khandelwal started encouraging Aarohi as soon as they noticed her sharp memory and her inclination toward reading. Now Aarohi takes part in different speech and storytelling competitions and always gives her best and aims for the victory. Today, Aarohi's parents and her entire family are incredibly proud of her. This wonder kid is also intrigued by the subjects like maths and science and she has aimed to become an IAS officer. It is a marvel in itself how big her dreams are, and how effortlessly she is doing wonders at her age. Aarohi and all the kids like her are truly our hope for a more promising future.

. . .