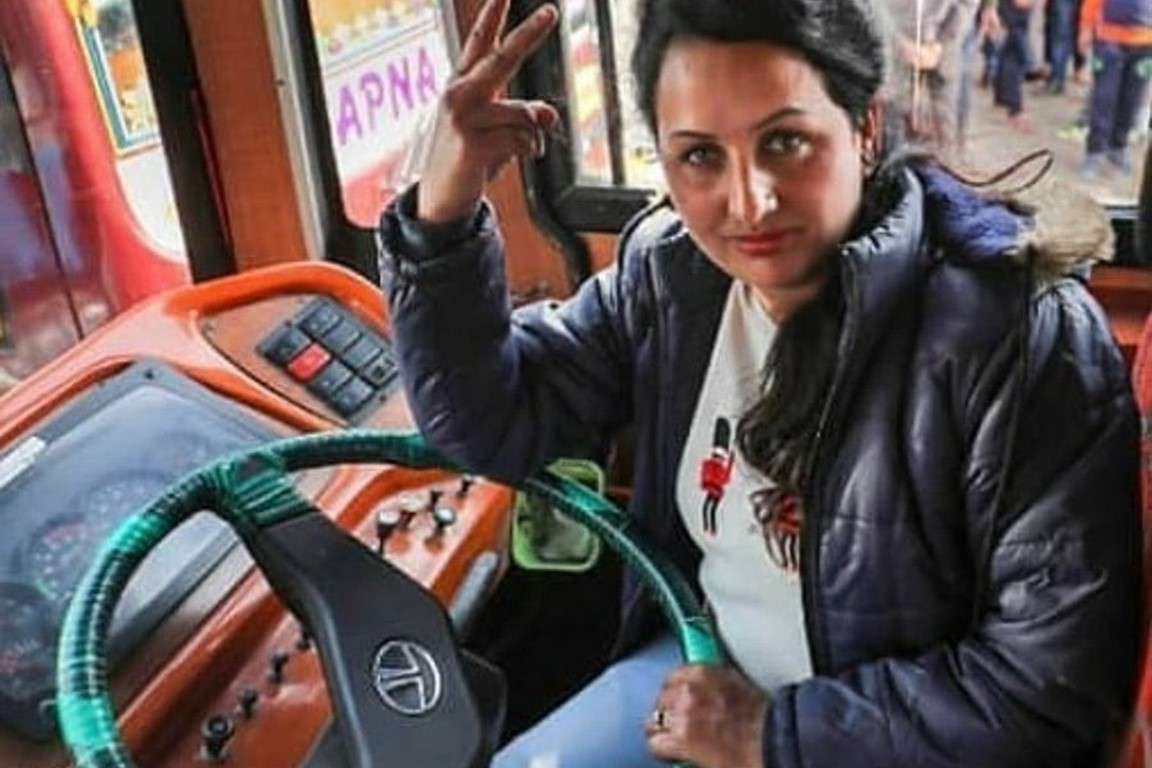 Pooja Devi is breaking all the stereotypes with her passion for driving vehicles, and she has become the first woman bus driver of Jammu and Kashmir. She belongs to Sandhar-Basohli village in Kathua district, hence, she drives a passenger bus from Kathua to Jammu. Pooja is in her late 30s, and her determination for pursuing her passion of driving a bus is incredible. She carried the passengers on the bus from Jammu-Kathua route for the first time on 24th December 2020.
Pooja adopted this profession because of her passion to become a professional driver. In an interview with the TOI, she said that she always wanted to break the taboo that only men can drive passenger buses. She often received odd stares and comments but she knew how to ignore all of them. In the initial days of practice, the family of Pooja was not supporting her. However, she followed her dream to inspire other women and continued with driving. Coming from a financially weak background, one of the factors that led Pooja to take up this job was the wish to earn for her family. Pooja is a mother of three, and her toddler son also accompanies her when she drives the bus. According to Pooja her son cannot stay at home without her, so she has no other option but to take him along. Her daughter is in 10th class and her eldest son is in 12th class. Her husband's job as a construction worker in Hyderabad failed during the COVID-19 induced lockdown, and it brought the family to a huge financial crisis. However, when Pooja Devi decided to become a bus driver, she faced opposition from her family and husband, and it was not an easy journey for her to be where she is today. However, it was her passion for driving that led her to become the first woman bus driver of Jammu and Kashmir.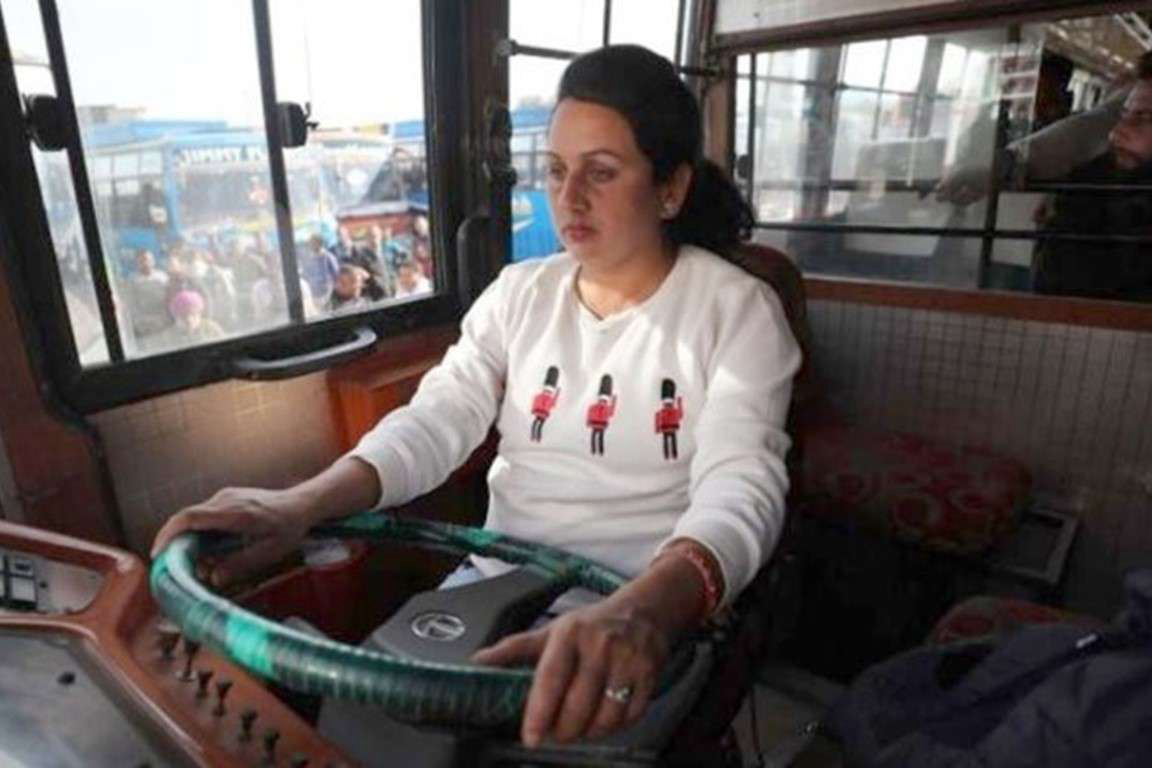 Pooja Devi always wished to become a bus or truck driver. She used to drive cars to learn how to drive commercial vehicles. Accordingly, she became a driving instructor at a reputed driving institution in Jammu. Pooja also learnt truck driving from her maternal uncle Rajinder Singh and further, she applied for a licence to drive heavy vehicles. When Pooja Devi got her driving licence, she approached the Jammu-Kathua Bus Union. The union showed faith in her, and the union president Kuldeep Singh not just accepted her request but moreover gave his bus to drive. When Pooja got Rs 600 for her first day's service as a bus driver, she saw hopes in daily income more than driving school's monthly income of Rs 5000 to run the household. It was her family's first big earning in a day since COVID-19.
Jammu and Kashmir administration had lifted restrictions on public transport following Unlock 4.0 guidelines in September. Pooja Devi took this lockdown as a challenge. She thinks that if healthcare workers and researchers can dedicate time to control the pandemic, so could she. Devi also rented a home, but spending Rs 3000 on rent and managing daily food ration is also a challenge for her. The suspicion of a permanent livelihood in times when social distancing norms are still in place however remains a huge concern for Devi. Apart from this, continual suffering due to a uterus-removal surgery following hysterectomy, which happened three years ago remains a constant fight in her daily routine. However, the necessity to earn for her family, and her passion for driving, keeps Devi strong enough to continue with the job, and now she also hopes to open a training Institute for other women.

A few male drivers from the bus depots and passengers praised Pooja on her decision to take up driving as a profession. Pooja Devi feels grateful to her passengers, colleagues, and the fact that the public cheered her decision. Initially, news of Pooja Devi's incredible decision of becoming the first woman bus driver was shared by the Union Minister Dr Jitendar Singh on his Twitter handle. His Twitter post contained a photograph of Pooja Devi, and the caption of the post read, "Proud to have from district Kathua, Jammu and Kashmir, the first woman bus driver Pooja Devi". Pictures of Pooja driving the bus in Jammu and Kashmir took the entire internet by storm. And she has become an inspiration for all the women who wish to choose a different profession and pursue their unconventional careers. She says that if women can be pilots, doctors, police officers, and do other kinds of jobs, why can't they become professional drivers?
____________________________
Reference:
www.m.timesofindia.com
www.indiatoday.in
www.greaterkashmir.com