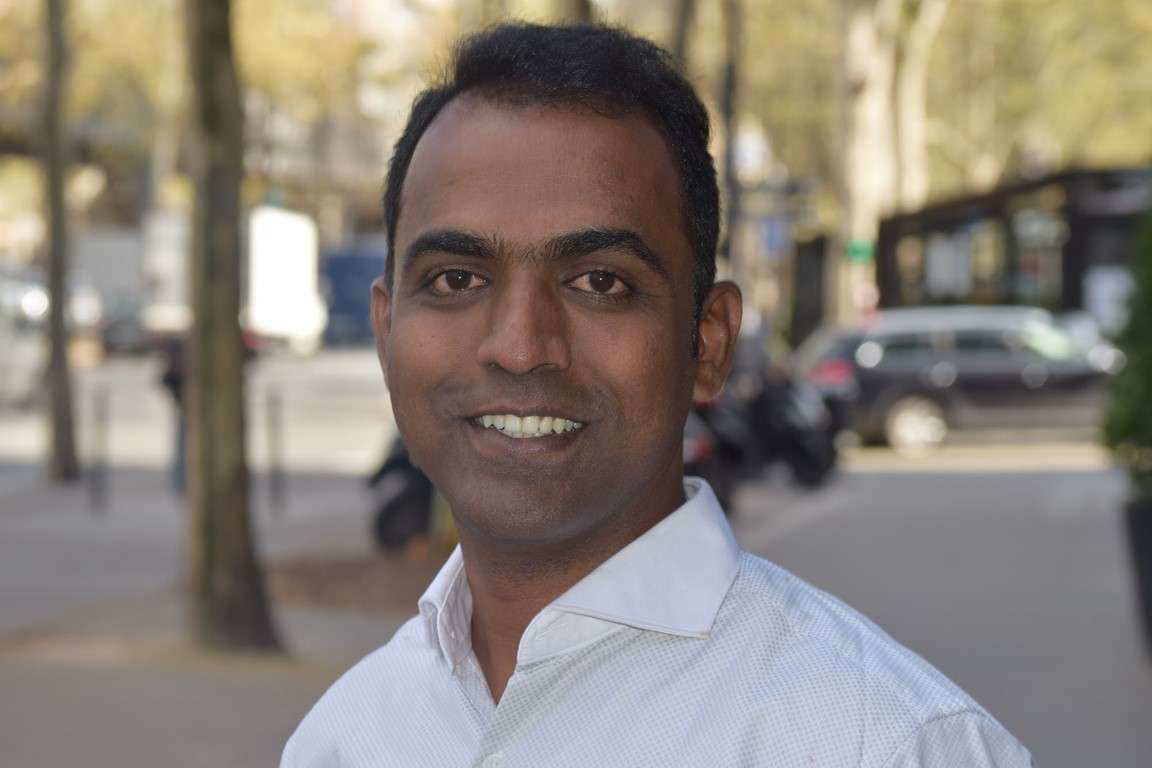 Not many people knew about Ranjitsinh Disale and his extraordinary feats before December 3 when he won the Global Teacher Prize 2020 in a virtual ceremony of Natural History Museum in London, under the Varkey Foundation. 32-year-old teacher from Solapur, Maharashtra was working in complicated conditions without any hype, to educate a lot of girls and underprivileged students. Disale's unflagging struggles have been acknowledged by the UNESCO and Varkey Foundation. This primary school teacher was awarded by the title of Global Teacher Prize 2020 along with a whopping price of 1$ million on 3 December 2020. From 12,000 other nominees including some Indians like Vineeta Garg from Delhi and Shuvajit Payne from Rajasthan, only Ranjitsinh Disale emerged as a winner from the ten finalists from the different parts of the world for his efforts to promote girls' education with his revolutionary educational concepts.

Ranjitsinh Disale initially wished to be an IT engineer, but after his engineering career did not succeed, his father suggested him to work as a teacher. Disale was initially doubtful but he took the decision of being a teacher and it changed his life. He believed that teachers are change-makers and began working on the ideas of improving education among girls of his village and the underprivileged students. Since 2009, when Disale began his mission as a teacher by carrying on the responsibility of turning around the ragged school building, the talented teacher has overcome all the odds to contribute to the profession. When Ranjitsinh Disale reached at the Zilla Parishad Primary School at Paritewadi in Solapur, Maharashtra in 2009, it was a ragged building, squeezed between a cattle shed and a store-room. Disale completely modified this place, and he similarly campaigned to eradicate child marriages and facilitate the education of girls. He found that the curriculum was not in the local language Kannada, and thus he learned their language with great efforts and redesigned the whole textbooks of grades 1 to 4. The impact of his efforts has been that there are now no reported teenage marriages and 98% of students achieved their expected learning results before completing the school year and the attendance ratio of the school is 100%.
In 2014, Ranjitsinh Disale discovered that the students can benefit from the data accessible online but due to lack of laptops, he organized QR codes which were attached in the books, which kids would scan utilizing mobile phones, thereby get access to other resources online. In 2015, when the Government of Maharashtra observed the success and benefits of this unique method of learning, they adopted the idea by making QR codes available in Balbharati textbooks. According to MSCERT, from 2015 to 2018, the count of digitally-facilitated State Primary Schools has increased from 11,228 to 63,458. This idea of containing QR codes into textbooks was also adopted by the National Council of Educational Research and Training for the entire nation.
Ranjitsinh Disale's school was also awarded 'Best School' for the district in 2016. Apart from this revolutionary concept, Disale also provides online lectures for students in 83 countries. He is also working on an international special project name "Let's Cross the Global Border", where he facilitates bonds between students in India and Pakistan, where multiple video sessions are conducted for students. His global peace project was admired for the actions, where he strives to nurture children beyond borders from nations like Pakistan, Iraq, and Iran. In an interview with Mumbai Mirror, he stated that "Through education, we encourage students to communicate with peers across the border". Ranjitsinh Disale has received numerous acknowledgements for his remarkable work. He won the Innovative Researcher of the Year Award in 2016 and Innovator of the Year Award in 2018. The CEO of Microsoft Satya Nadela has also praised Ranjitsinh in his book 'Hit Refresh'. And recently when Ranjitsinh Disale won the Global Teacher Prize, he had an epic response to his victory when actor Stephen Fry declared his name as the winner of the Global Teacher Prize 2020 at a virtual ceremony.
Ranjitsinh Disale was with his parents who were applauded with their son's worldwide victory. With an extremely beautiful gesture of generousness, Disale decided to share 50% of his prize money with his fellow finalists. It is the first time in the history of the Global Teacher Prize when a winner decided to split the amount of 1$ million with other teachers who empower education. This way he would be able to fund their initiative, thereby support more teachers. Sunny Varkey, the founder of the Varkey Foundation, that set up the competition, said, "by sharing the prize you teach the world the importance of giving". Disale will also give a part of his prize amount to some teachers in Maharashtra, who have focused on empowering underprivileged students. And we, as citizens of India, must shift our focus towards such inspiring teachers like Ranjitsinh Disale and recognise their accomplishments. This will give motivation to people and bring more ideas about better education for the students of our country.
______________________________________
Reference:
www.mumbaimirror.com
www.wikipedia.com
www.bbc.com
www.globalteacherprize.org
www.opindia.com