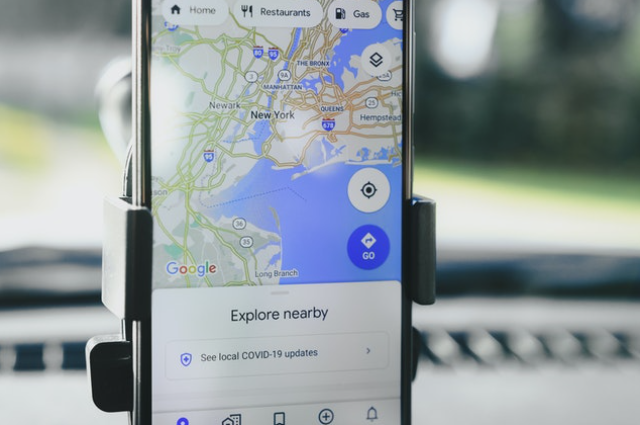 Introduction
"Today's World relies more on technology than a doctor" . It is not just to quote but everyone googles for everything today, even for health albeit that's not recommended. The key take-away is that "we live with technology" and we have to ponder about it. When I purchased my first car in 2011, people asked about why did not ask for 'GPS' dashboard or screen to navigate. I smirked at them presuming I did good decision by saving money . Over the years of experience through long drive by my first car, I got to know about significance of Navigation through Google Maps. Eventually, when I purchased my second car , I double ensured to have an in-built navigation in my car . Hope this introduction justifies google map briefly in day to day life . We may be roaming in same city but still we are used to "The Drivers Companion - Google Map".
Utilitarian Value
The option of thinking alternative to Google Map is seeming impossible in India . The level of penetration of Google into accuracy and precise details with in Navigation is commendable. Many a times people check traffic through map and strictly follow Google's AI enabled recommendations . Let's have a look at Utilitarian Value of "The Drivers Companion-Google Map".
1. Effective Route Management and Travelling analytics for User
We often check the route and select based on recommendation or else based on our experience. However, we navigate until the end of our journey . Application analyse out travel history, time and other metrics and will keep us up to date so as to ensure effective route management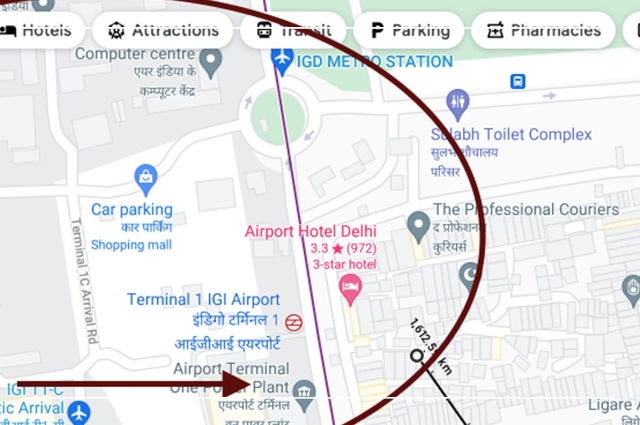 2. Offline Maps
Though online maps are real time and more accurate but India still have network issues that detaches our mobile device or car GPS dashboard from Internet. Google Maps offline map feature allows user to drive up to last mile even without Internet access. This could be only possible if "Offline Maps" were downloaded and used for travel purpose.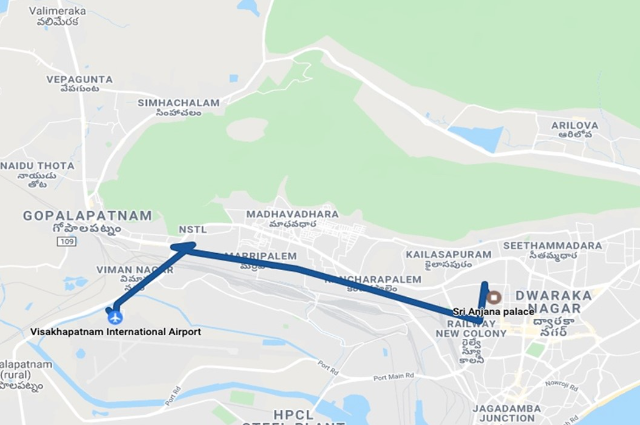 3. Smart Measurement - Distance/ Area/ Sectoring, etc.
In our day-to-day life we wanted to know precise distance to the route we walk every day or travel every day. Google maps gives you near to perfect distance and allow you to customise your walking plan or travel plan. Further to this, If anyone wants to know the area of his building or villa, he/ she can measure the area within no time by measuring option.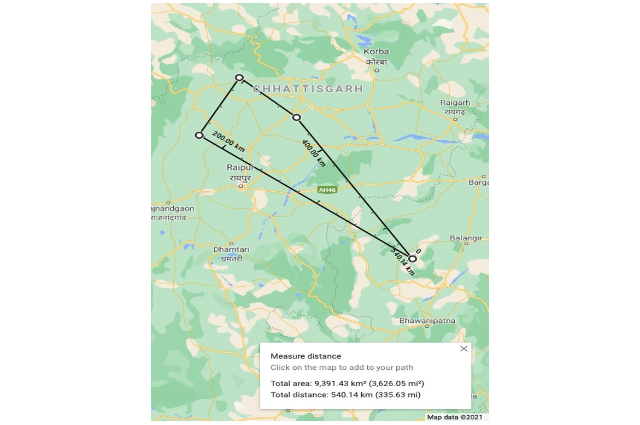 Just Imagine " If the same thing we do by physical measurement tape - The Time and Cost !!!"
4. Smart Driver - Saving fuel , traffic congestion time loss and safety
The map is always up to date and never disappoint you with traffic, fuel expenses if you are really concerned about that. Google maps give you precise reaching time by artificial intelligence i.e. AI enabled programme. Knowing travel time not only helps you to plan overall travel but also makes you safe by avoiding night travel, single unmanned routes and showing you nearest fuel pumps.
5. Travel Records
The records will help anyone who wants to understand their past itinerary, any bill claims pertaining to an official tour and for investigation purpose as well, albeit many of us never notice such feature. One of such feature helped to claim my colleagues travel bill of $100 . He misplaced his bill but company travel claim team helped him to reimburse with the evidence of google maps record of Manhattan to John F Kennedy Airport .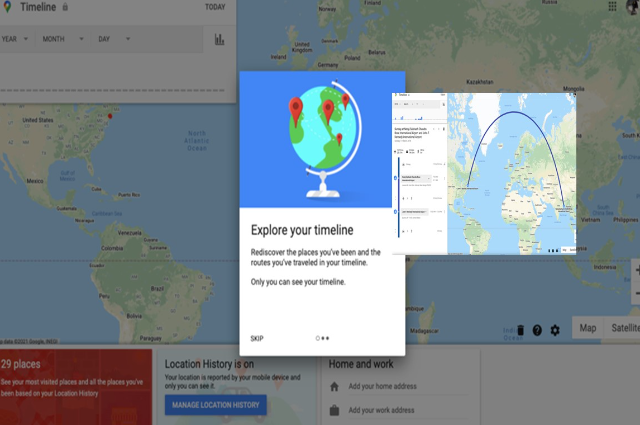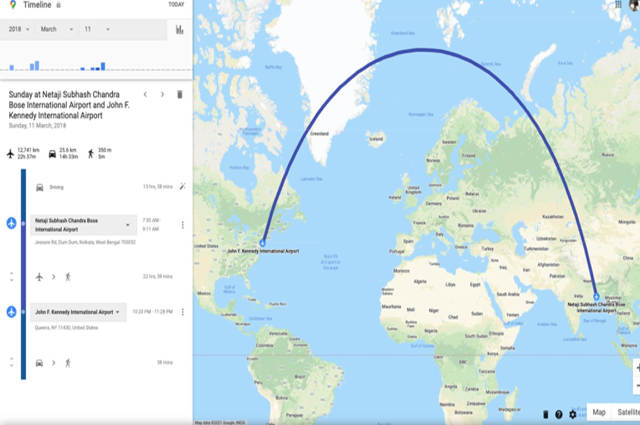 Benefits and Concerns
As mentioned above there are significant benefits of Google Maps in daily life. There are many more that are not listed above. The emotional and intangible benefit of Google Maps is that makes our lonely drive as cheerful by giving us series of instructions and staying until we voluntarily turned it off. However, there are concerns that must be looked into though it depends on person to person based on their personal choice
The location enabled device is nothing but a silent observer and akin to intruder of your privacy like where did you go, what did you stay, so on so forth. "Is it the only criteria to deactivate it or not to use this application"? The answer is never straight and will not emulate between diversity of people in the world. This solely depends on person's attitude to expose privacy aspect of life.
Avoid blind belief on Technology-Mistakes can happen
Since ages, the transparency and accuracy of correct information is always a concern and any information based on Google Map should not be taken seriously. Suppose an ambulance driver wanted to find nearest hospital and unfortunately if he/she finds data that is not updated or verified, that might lead some concern, although its rare. It's always advisable to follow the pragmatic and realistic aspect instead of cent percent reliability on Technology.
Way Ahead
The future will get gamut of benefits of "Google Map" right from driving to food delivery business in India. The 3D Maps will also provide better visibility of tourist destinations and street views. Children need not worry about delay in school bus arrival and parents need not worry about school bus, if delayed by one hour. This will be possible by GPS enabled vehicles. Nearest hospital, essentials like fuel pump, hotels can be easily available through enhanced visibility by Google Map though Artificial Intelligence and Machine learnings.
Conclusion
Everything comes with advantages and disadvantages like human comes through birth and survive until death. Likewise, it's the user who decide the utilisation of technology in daily life. The changing perception of users and government will allow us exploit Google Map in more useful way and it can be the true driving companion.
. . .