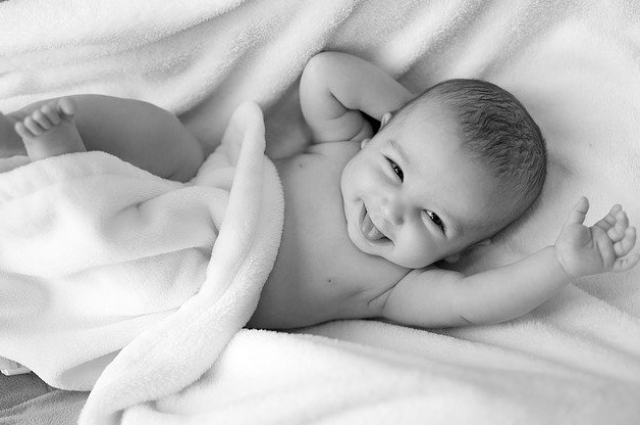 As the sun rose in the beautiful Himalayan valley.

A group of people awaits the birth of a child.
The nurse comes out holding a baby as white as snow with a beauty that cannot be ignored.
When the nurse announces the gender of the baby, the happiness on the face starts to fade.
People gathered and start to blame the mother for having brought in bad luck as their first child.
The mother begins to weep at the harsh comments and believes that the child is indeed a curse.
Thus the baby is named hoodoo.
She grows up into a beautiful little girl but often wonders why everyone is hostile to her needs.
At the age of 2, she is gifted with a baby brother.
This time the family roars in celebrations.
And he is named Lishanth.
He grows up being everyone's favorite, getting everything he needs.
He starts going to school and tells his didi how beautiful the world outside their home is, about his friends, the various food on the street, and so on...
Even Hoodoo wanted to go to school however she is told that no one would marry her if she goes to school.
She was taught how to make perfect rotis, daal, chai, and various food items from a very young age, she was taught how to clean the house perfectly, she was taught to take care of her baby brother, and how to be a girl who obeyed the elders and the man.
She was made to believe she is bad luck and she is weak and cannot survive without a man.
One day Lishanth comes home crying as he had hurt himself however the elders tell him not to cry as boys are not weak.
As he starts to grow up, he understands the discrimination his Didi is facing and tells her he would teach her how to write and read...
Hoodoo is reluctant at first but Lishanth doesn't give up and at last persuades her...
He starts to teach her in secret and turns out Hoodoo is an extremely talented child.
However, her happiness comes shattering as soon as she gets her menstruation.
She is no longer allowed in the house as she's impure, she can't eat pickles as they will rot.
She's locked up in a room for the next 7 days, all confused, scared, and frightened with the immense pain and blood, she lays there crying.
Now she's 16 and tomorrow she's gonna be married off to someone 10 years elder than her, whom she hasn't even met once, but she's very happy as she is finally gonna be with her protector.
She's dressed in new clothes and jewelry for the first time and is fed with sweets and good food.
But little did she know her perfect paradise won't last for long.
After the third day of her marriage, she is again abused by her husband and his family.
When she calls home crying with pain and fear the only response she gets is don't disobey your husband and cause shame to our family.
She tolerated everything for the sake of her family who never ever loved her.
One year later she got pregnant and thought this would finally bring her happiness but again she was wrong the abuses got intense day by day and all the stress and physical pain lead to miscarriage.
Again the people blamed the poor devastated mother, who was crying at the loss of her first child, blaming herself for the unfortunate event
The abuse becomes worse day by day but she still stays thinking about what society would think of her.
After 5 years she gives birth to a very beautiful baby girl but this time too harsh comments fill the air.
Having had enough of people's harsh treatment she runs away with her daughter to finally give her daughter the wings to fly.
She starts taking up odd jobs and is successful in raising an amazing young girl who isn't known for her beauty but is known for being an amazing IAS officer.
Now society praises her for being an amazing mother and sees her as a role model, people who taunted her want her back and want to praise her.
Yes, that's the life of many girls, where the majority of the girls are considered hoodoo.
. . .