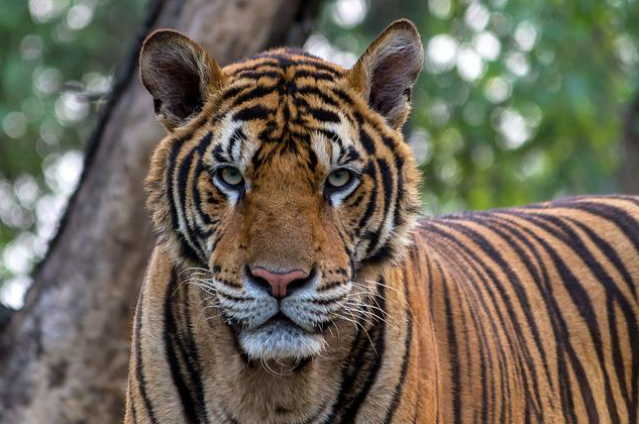 It's always been very difficult for me to wake up at 5 o'clock in the morning during regular days but the thrill to visit the jungle awakened me. This was my first experience with a jungle safari. I, along with my family, occupied the gypsy and headed towards the entrance gate of Kanha National Park, a man putting on a hat and an olive green jacket came and sat beside the driver. As we entered the jungle, dense, tall, and huge sal trees were all around. Looking at them, it appeared as if they were competing amongst themselves to reach the sky.

The guide told that it's just a piece of cake to spot a tiger in this national park. We were walking along the path which had dense forest on both sides. We could spot many stags, deer, and bison. As the forest on our right side grew sparse, we saw at a distance, a pond which again had dense forest behind it. Some calls were being heard but we couldn't spot the tiger for a few more minutes. We got exhausted sitting and waiting for the tiger. We moved further. We were looking up for the tiger in the forest just like looking for a needle in the haystack. Then we found peacocks birds and even elephants. The guide motivated us to hang on there and not lose our spirits.
Finally, we ended our search for the tiger as we were totally worn out. Suddenly, I asked the driver to stop for a while in an unimaginable low tone as we could sense some movement in the grass. Suddenly we felt as if we were dreaming. A tiger came out and crossed our path. When we moved further, we were so engrossed with the thought of the tiger that we ignored the beauty of the surrounding wildlife. ''Look, there is a bear!" the guide exclaimed. After some time the guide told us that it was time for us to leave. We went out of the gate and this was an end of an adventurous day in the jungle.
. . .